Source: POPSUGAR Photography / Dean Lipoff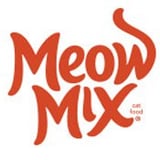 We partnered with Meow Mix to share all the ways we spoil the kitties in our lives.
All feline parents can relate to one thing: the special bond they have with their furry friends. Cats aren't just pets, they're members of the family. These POPSUGAR staffers have kitties at home and treat them to the best of the best — and they're proud of it. Ahead, we find out how they make their cats feel like royalty.