Grumpy Cat Meme Generator
Movie Star Grumpy Cat Has Some Life Advice For You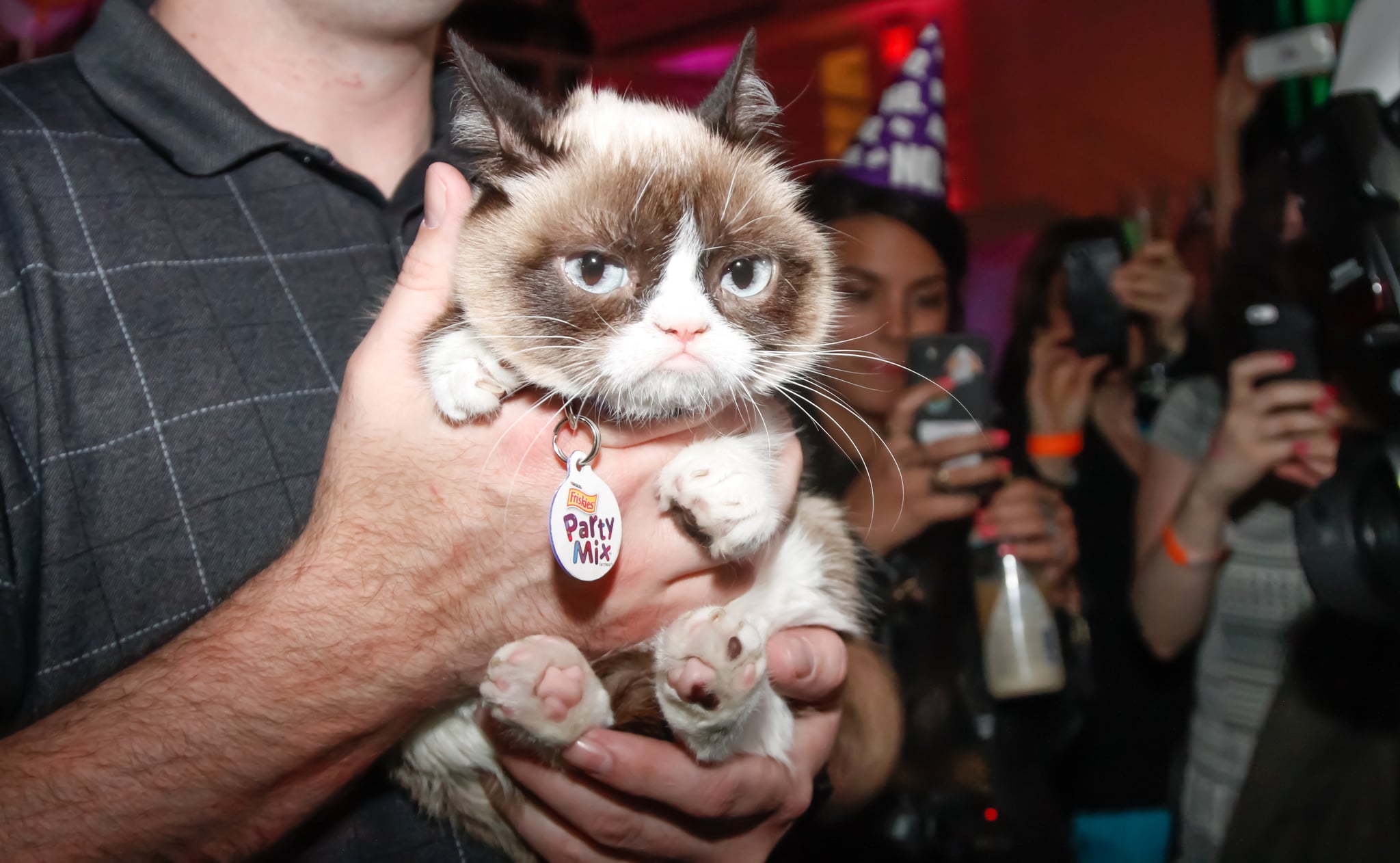 The crabbiest cat on the Internet is preparing for her close-up. Not only will Grumpy Cat star in her own Lifetime original movie, Grumpy Cat's Worst Christmas Ever, but she'll also be voiced by Aubrey Plaza, who plays the notoriously surly April of Parks and Recreation.
Turns out, not only is Grumpy Cat a future film star, but she's also learned quite a lot about life in her rise to World Wide Web domination and social media superstar. We caught up with Grumpy Cat earlier this year at SXSW (via cat language translator) to learn her secrets of social media, memes, and YouTube cat videos. And remember to take it from the famous feline herself: even with every success in the world, stay true to yourself and never allow anyone to make you smile for the camera.
POPSUGAR: Which iPhone emoji best describes you?
Grumpy Cat: There's still no emoji grumpy enough.
PS: What is one thing you should never share on social media?
GC: It's a tie between feelings and opinions. You should never share either.
PS: How much time do you spend on average per week watching cute cat videos on YouTube?
GC: There are "cute" cat videos? I've always called them annoying cat videos.
PS: Favorite meme-building app?
GC: The only meme-building app you need is mine: Grumpybomb (iOS, free). You can add my face and words to your snaps, bringing unhappiness to any photo.
PS: How did you gain so many followers when you hate everyone?
GC: I have a feeling they have nothing better to do.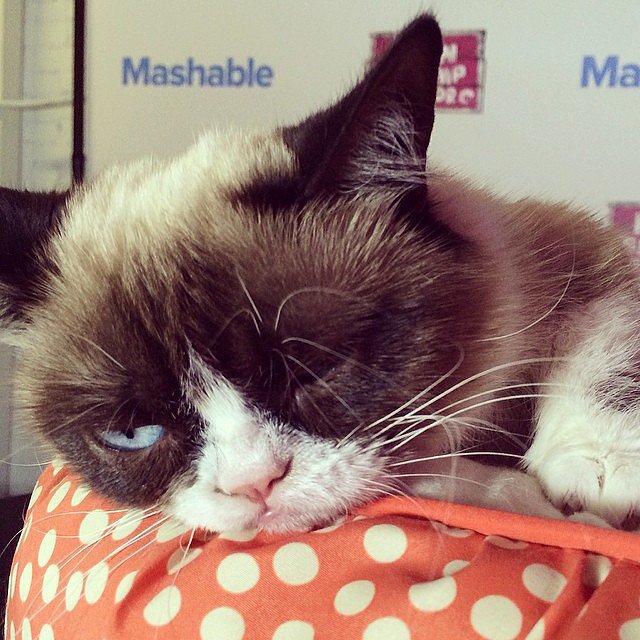 Source: Instagram user POPSUGAR Tech
PS: How do you unwind when not talking to fans?
GC: I try to nap. Forever.
PS: The secret to staying true to yourself even with fame?
GC: Never start caring.
PS: What has been your favorite fan encounter?
GC: My favorite? This is a trick question. I hate all my fans equally.