How to Throw a Birthday Party For Your Dog
7 Tips to Throw Your Dog a Sweet Birthday Party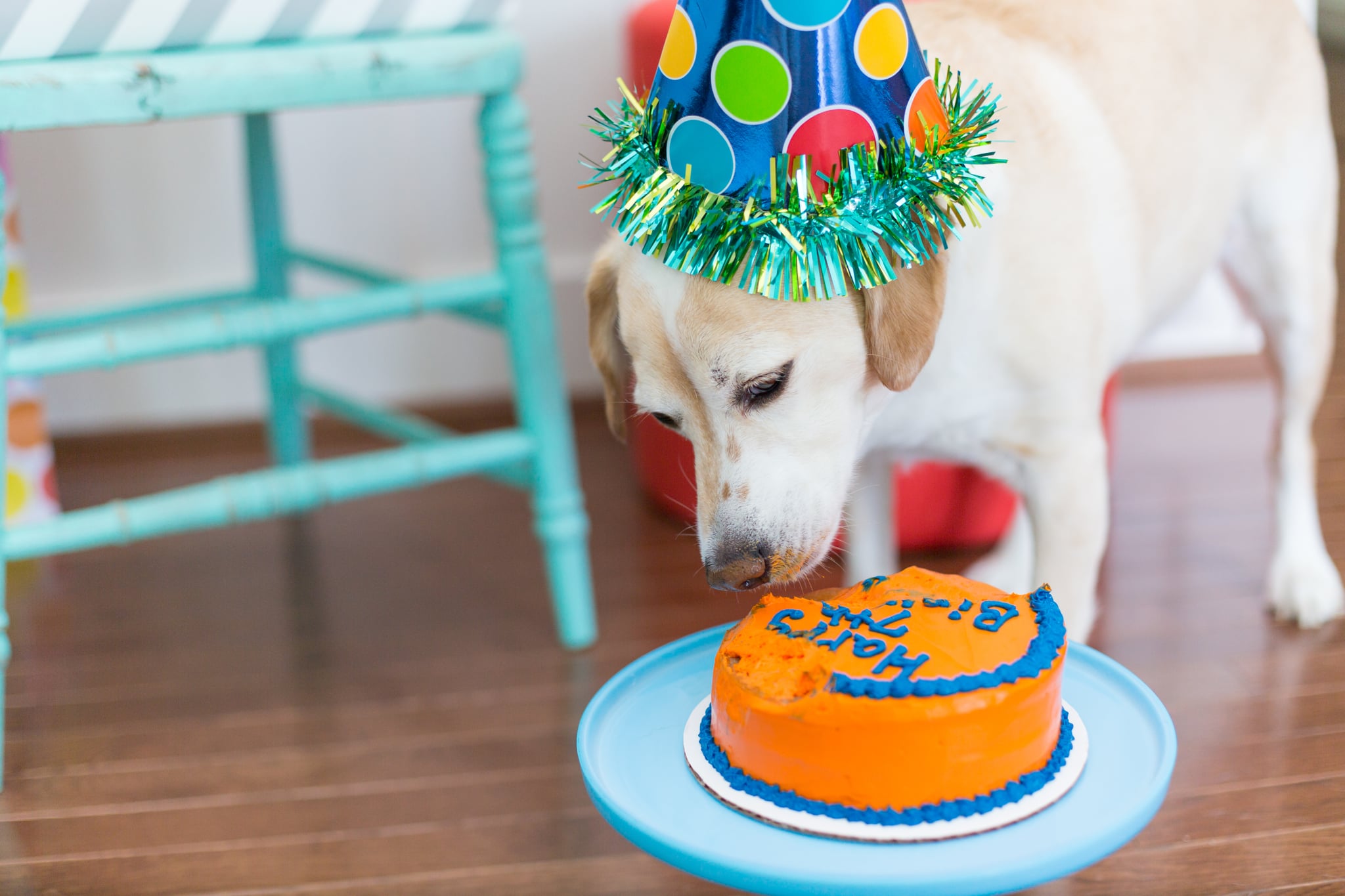 Image Source: Shutterstock
It's your dog's special day. Maybe you know their real birthday or maybe you've simply picked a date to celebrate — either way, you're ready to shower your furry friend with some truly memorable festivities. In a day and age when nearly 50 percent of Americans have a dog — many considering themselves "pet parents" rather than dog owners — there's never been a better time to throw an epic dog birthday party.
Wait . . . dog birthday party? Don't worry — we've got you covered with all the adorable trends and tips for hosting a fiesta your dog will never forget.
1. Send Party Invites
First things first: make a dog-friendly guest list. Invite your canine and human pals, being mindful of dogs that get along well with each other and, depending on your party guests, with children, too.
Then comes the fun: picking the perfect invite. For the meme-savvy crowd, we love this dog-inspired card or opt for a more traditional illustrated card like this adorable invite.
2. Make Tasty Pupcakes
Turns out many DIY dog treats are easy to make with ingredients you likely have around the house (and tasty enough you might be tempted to take a bite). For a summertime shindig, keep the oven off and whip up some frozen berry treats or try a pupsicle: mix low-sodium beef, chicken, or vegetable broth with 2/3 cup of water, then shake and freeze.
If you'd prefer something you can pop a candle into (and be careful! Dogs don't totally get fire), try this recipe for pupcakes — your dog will be begging for more. And hey, if you want a real cherry on top, a strip of bacon does the trick.
Not feeling especially DIY? No problem. Here's a whole roundup of dog-friendly birthday cakes you can buy and enjoy. Bone appétit! (Ha, get it? Sorry.)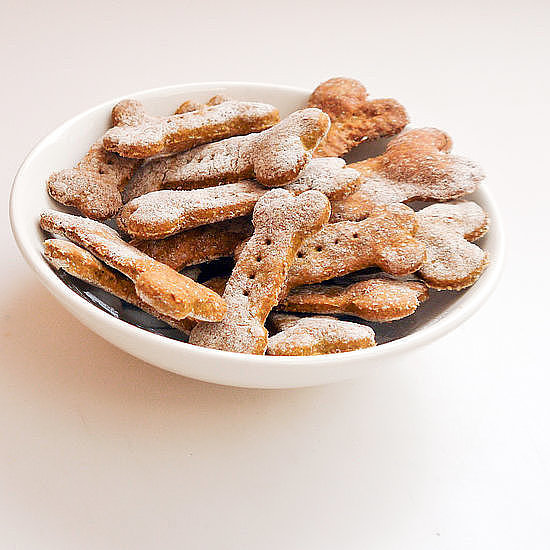 Image Source: POPSUGAR Photography / Sarah Lipoff
3. Give Dog-Friendly Favors
For this piece of the puzzle, you've really gotta get in the mindset of a dog. What do you most want in life? Mmm . . . treats! Kongs! More treats!
Take a fresh spin on your favorite party favors and pack up a special cellophane bag filled with awesome treats. We love this homemade chicken jerky for dogs and these banana peanut butter treats. Toss in a bouncy spiny ball, stuffing-free fox, or a simple rope or flying disc, and you're in business.
4. Play Dress-Up
Get your guests into the birthday party spirit with some custom dog party hats like these from Etsy. Some dogs may be more inclined to sport their hats than others, and that's OK — you don't wanna force the issue. But if you have a clothing-inclined canine, you could even pick up a personalized birthday outfit so they're looking especially cute for their special day.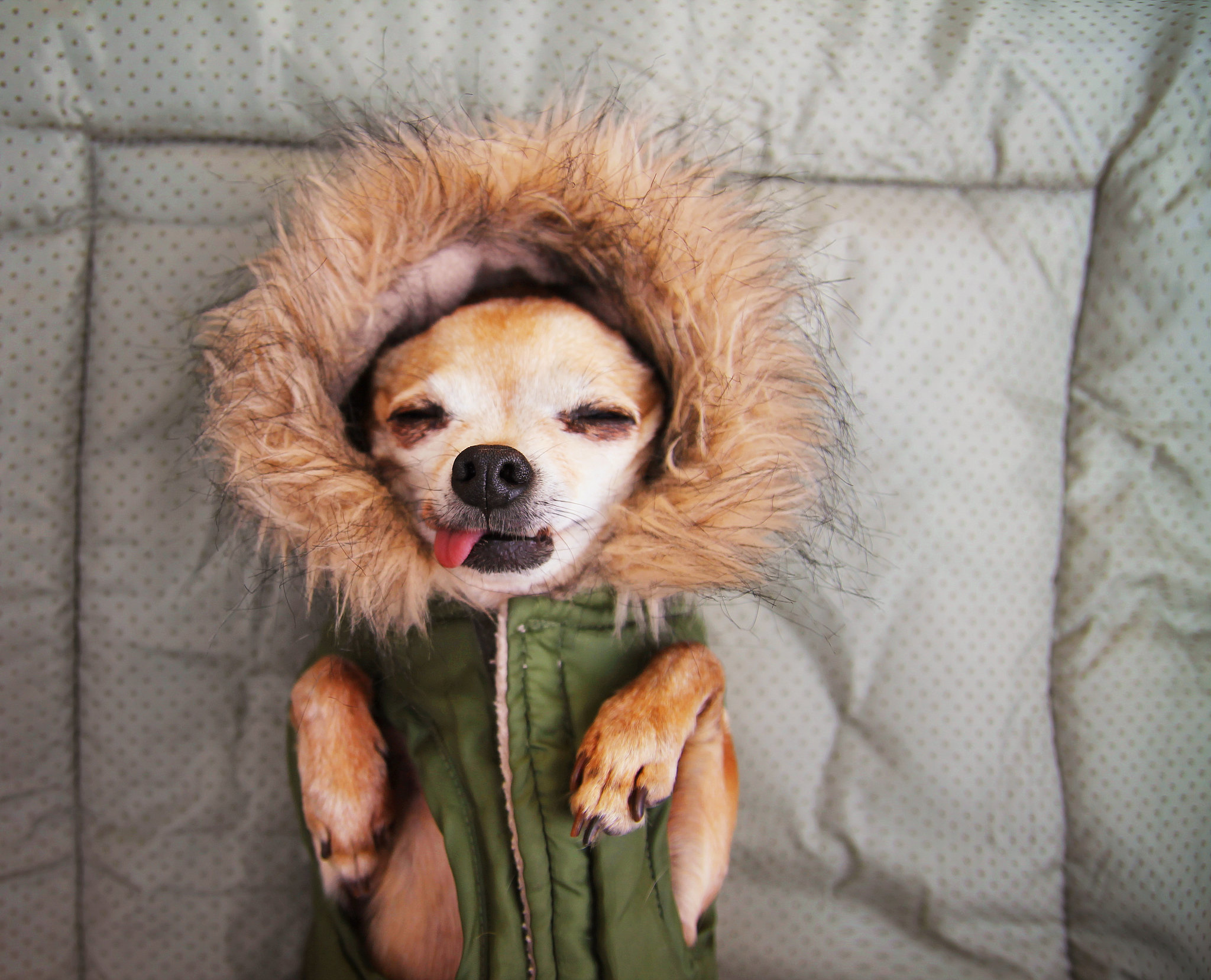 Image Source: Shutterstock
5. Have a Doggy Piñata
When in doubt, give a dog a bone. Pack a piñata full of dog treats — it's fun for everyone. Clear out the dogs and have the humans go at it with a blindfold. Then . . . release the hounds! The dogs will go wild for the treats, and the humans will enjoy reclaiming their youth. Since smashing away at an actual dog feels kinda weird, we recommend this adorable bone-shaped piñata instead.
6. Balls, Balls, and More Balls
Because really, we know what they want: balls. For a truly epic birthday bash, fill a kiddie pool with tennis balls: voilà, instant dog-friendly ball pit. (This pug clearly couldn't be happier.) Or stimulate their senses with this tricky muffin tin game — a great chance to learn a little something while celebrating.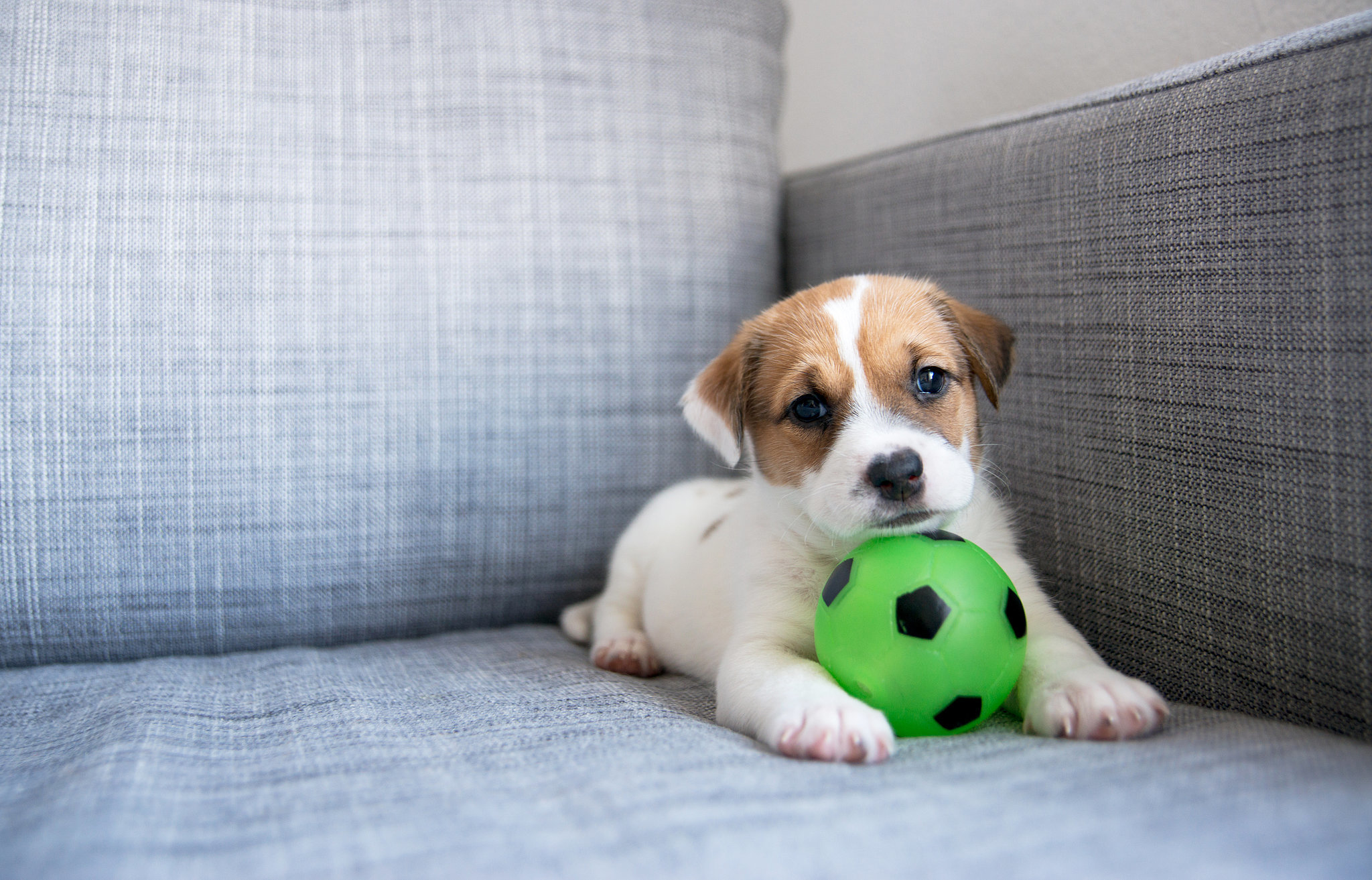 Image Source: Shutterstock
7. Send Dogs on a Scavenger Hunt
Take a cue from a classic easter egg hunt and send your canine guests around the yard on a treat-filled scavenger hunt.
Fill colorful Kongs (or your favorite fillable dog toy) with treats and scatter them throughout the yard. Then let your dogs sniff out the goods. They'll enjoy the hunt and the reward; you'll enjoy watching them go wild.
Note: Actual plastic easter eggs can crack or even wind up eaten by overzealous dogs, so it's important to supervise and only use dog-safe toys.
At the end of the day, celebrating your dog's birthday is all about appreciating the bond you share with your best friend. So enjoy their company, have a treat, and do whatever it is you two love best, whether that's taking a hike, curling up on the couch, or playing an extra game of fetch. Nothing can compare to that companionship our dogs provide, so give your dog a little extra TLC and have a happy birthday!