Penguins in Halloween Costumes
Penguins on Parade Are the Cutest Things You'll See All Day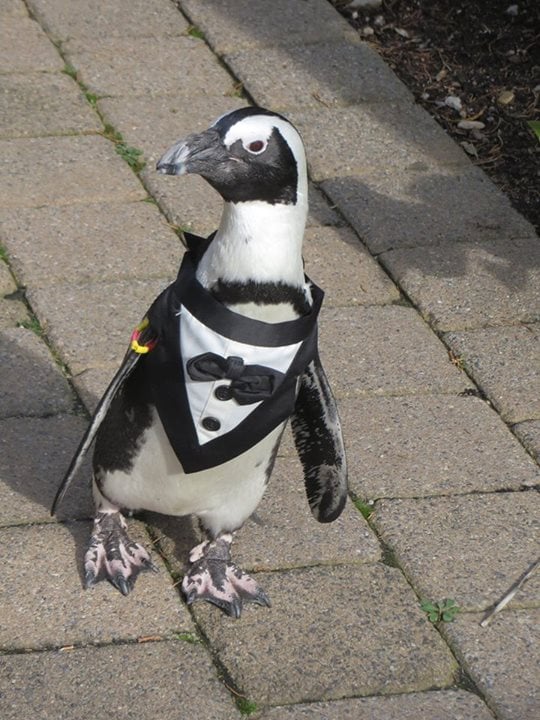 The Long Island Aquarium in New York is really doing it up for its Halloween party this year, going as far as dressing up its African penguins in complete — and adorable — costumes. It dressed up the little guys and gals for a parade recently to promote the event that will be taking place the day after Halloween.
"We started doing this last year at Christmas," Darlene Puntillo, director of marketing and advertising at the aquarium, told Newsweek. "It was so cute, so adorable, and they didn't seem to mind."
Check out the short video below, and head over to Newsweek for even more photos!