As POPSUGAR editors, we independently select and write about stuff we love and think you'll like too. If you buy a product we have recommended, we may receive affiliate commission, which in turn supports our work.
Dogs love to chew, but some chew toys are safer than others. Rawhides in particular have some issues. They sound good at first — they are supposed to break down into tiny, soft pieces over time, making them a safe, long-lasting chew. But as Erin and Ben Schroeder, DVMs, the stars of Nat Geo Wild's series Heartland Docs, DVM, told POPSUGAR, this doesn't always happen. If your dog is a heavy chewer, they may break off and swallow larger chunks, and large dogs can even swallow the entire rawhide. Swallowing big pieces of rawhide can be a choking hazard or cause an intestinal blockage, both of which may be life threatening, according to the Schroeders.
Another issue? Rawhides aren't necessarily healthy. As Oscar Chavez, BVetMed MRCVS MBA, chief medical officer and pet nutrition expert at Just Food For Dogs, said, rawhides have "no production standards, regulations, or feed grade." Which means you don't know what your dog is getting.
Fortunately, there are many alternatives to rawhides. The Schroeders emphasized the importance of choosing chew toys that are right for your dog's size and their chewing style. Keep reading to find some safe options for every kind of chewer!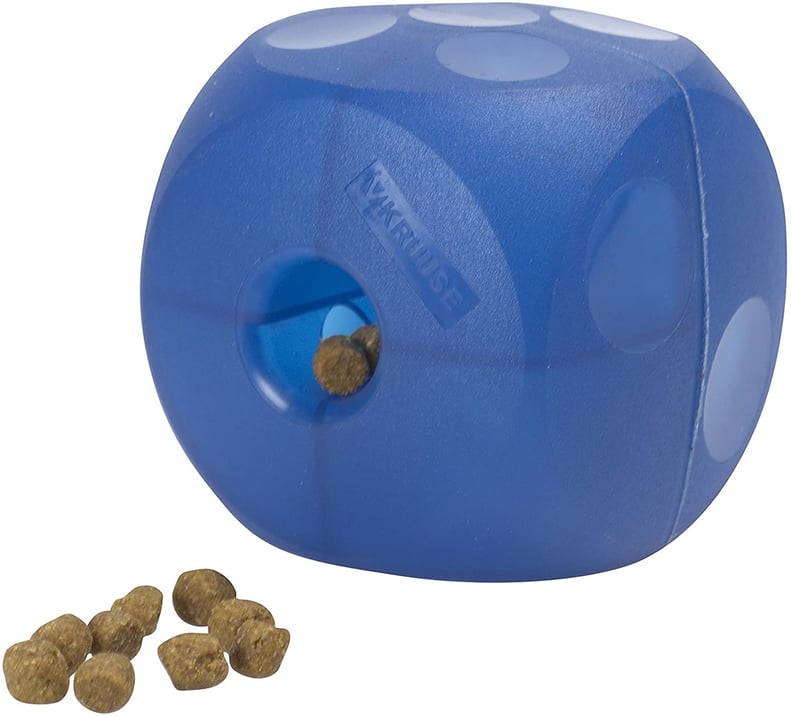 Kruuse Buster Soft Cube
Dr. Chavez recommended this Kruuse Buster Soft Cube ($26) puzzle feeder as a rawhide alternative. "It's great for leaving behind when you go out and to help ward off separation anxiety," he said.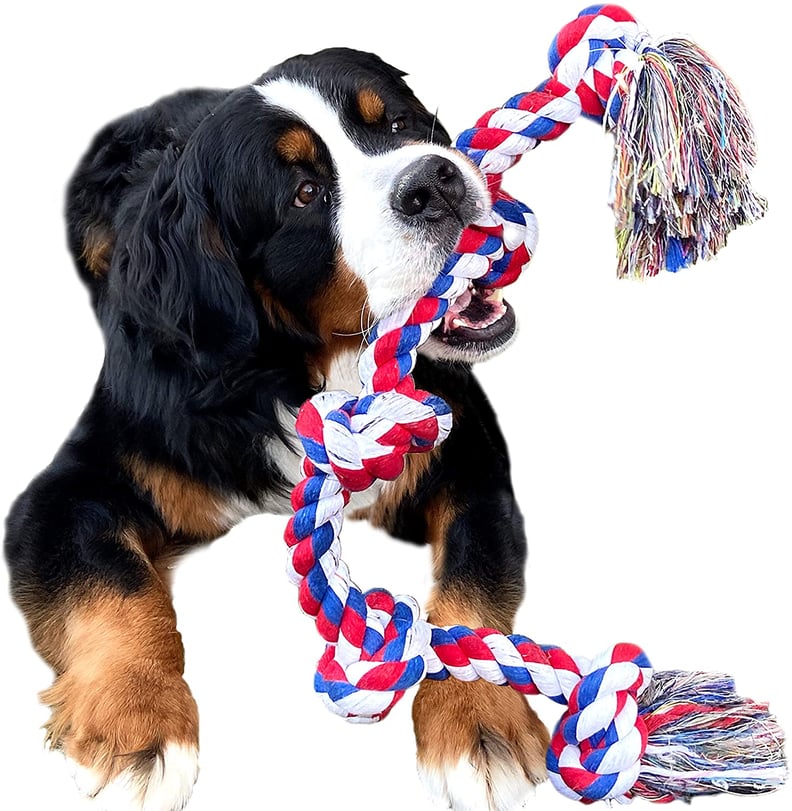 Youngever Dog Rope Toy
Dr. Chavez said some dogs like rope knot chew toys like the Youngever Dog Rope Toy ($13), noting that they are great for playing fetch and tug of war, as well as chewing.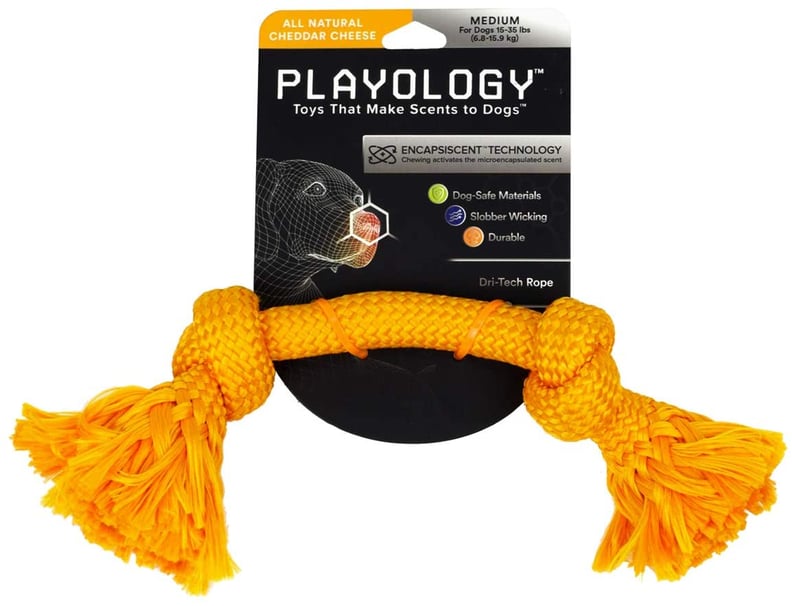 Playology All-Natural Scented Dri-Tech Rope
Rope toys can be less engaging than bones or rawhides for some dogs, because they don't smell like delicious foods! If your dog seems bored with rope knot toys, Dr. Chavez suggested a scented one like the Playology All-Natural Scented Dri-Tech Rope ($15).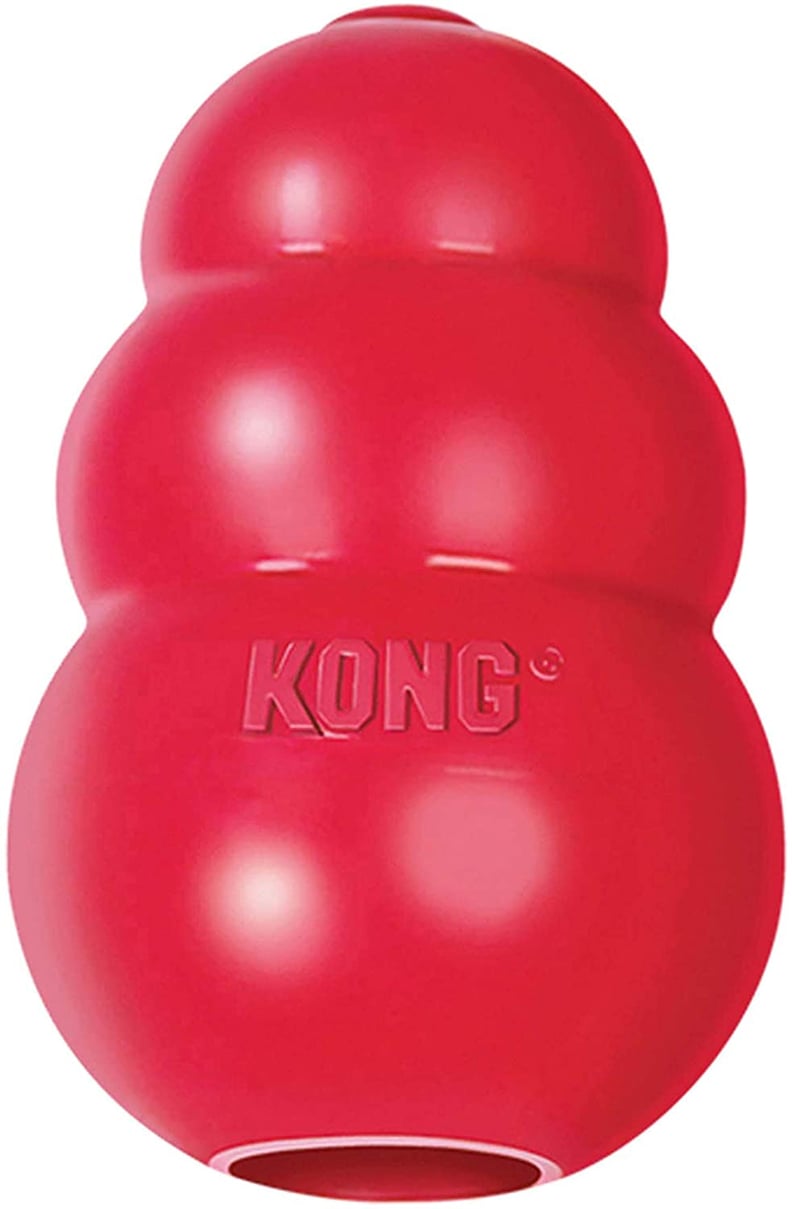 Kong Classic Toy
Board-certified veterinarian and international bestselling author Gary Richter, MS, DVM, CVC, CVA, who owns and directs Montclair Veterinary Hospital in Oakland, CA, said, "Hard rubber toys like a Kong stuffed with something like peanut butter can be very helpful." A Kong ($11, originally $13) is made of durable, natural rubber and is part chew toy, part puzzle toy.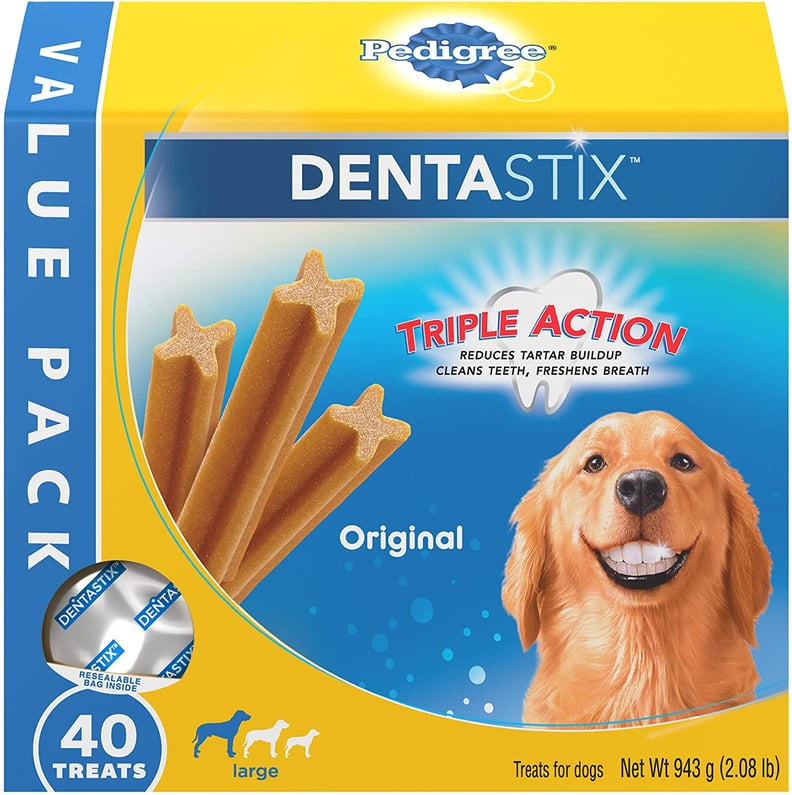 Dentastix
Veterinarian and cohost of the Vet Candy podcast on Petlife Radio Jen Chatfield, DVM, recommended Dentastix ($12, originally $13) as a great alternative to rawhides. "They smell great and are a little bit moister than most chews, so they are a bit gentler on more sensitive mouths," she said.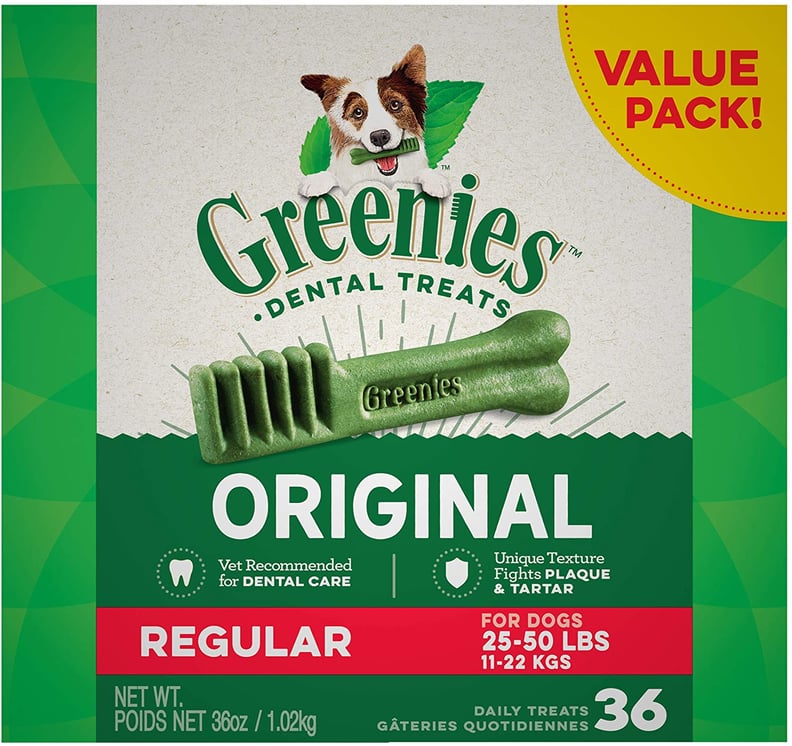 Greenies
Dr. Chatfield also suggested Greenies ($34, originally $40), but she cautioned to check which size is right for your dog. "Problems come along when big dogs get the small ones and then wolf them in a single gulp so they became intestinal obstructions," she warned.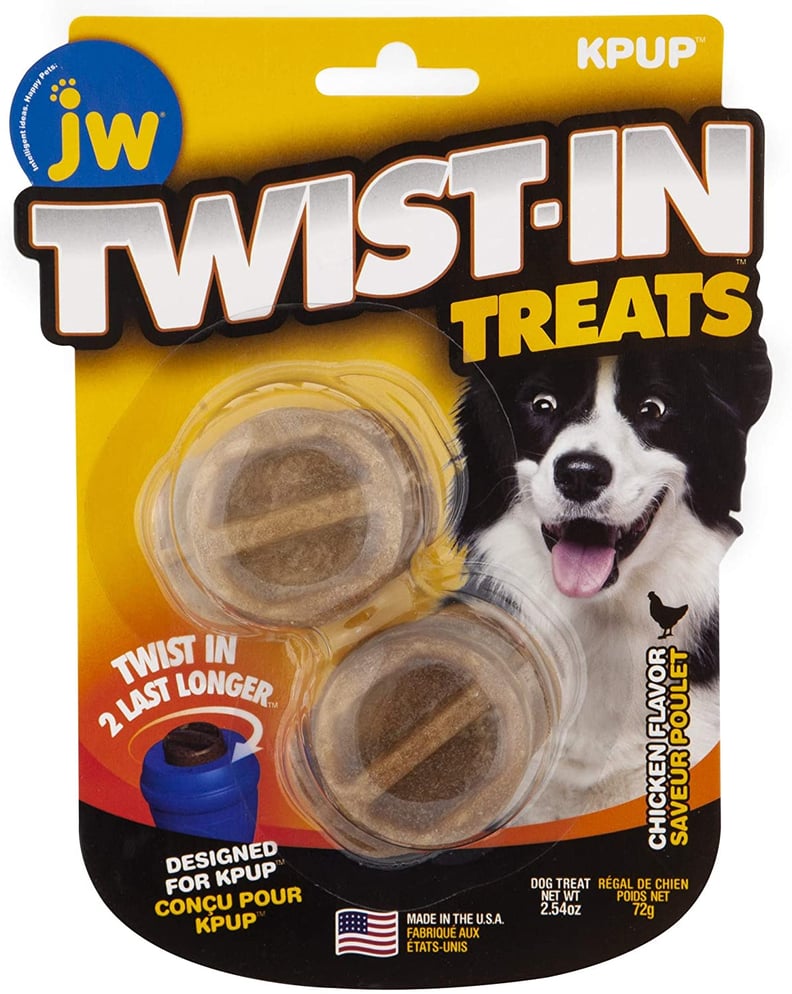 JW Twist-In Treats Toy
Stacy Choczynski Johnson, DVM, recommended the JW Twist-In Treats Toy ($7) as one of her favorite rawhide alternatives. This puzzle feeder lets you twist in a treat for your dog to play with and enjoy. Dr. Choczynski called it a "lifesaver" — she told us her own pup plays with it each morning, giving her a chance to make her coffee!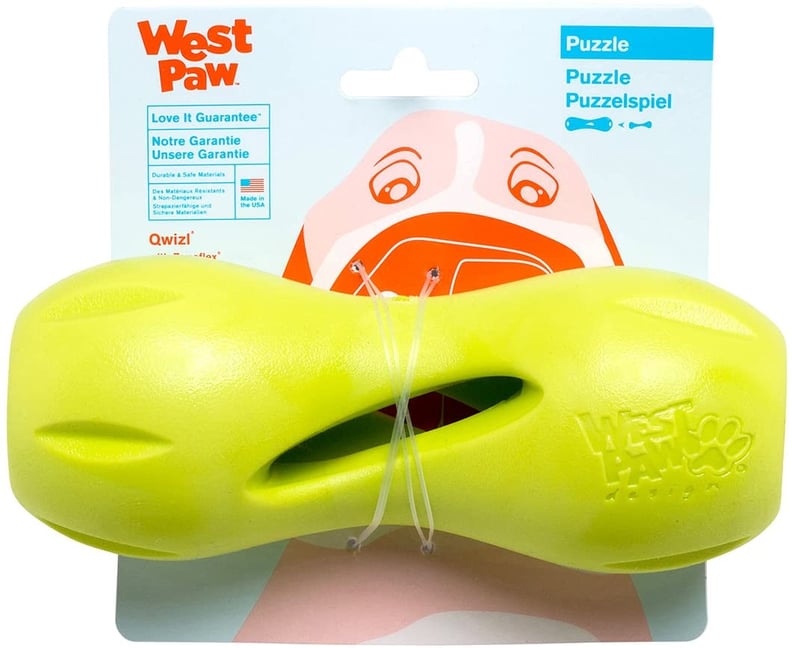 West Paw Zogoflex Qwizl Dog Puzzle Treat Toy
Dr. Choczynski also suggested the West Paw Zogoflex Qwizl Dog Puzzle Treat Toy ($20). "I recommend stuffing it with treats and a little broth and freezing it. You might even stuff it with a granulated rawhide, dental chew, or a digestible treat before freezing!" she said.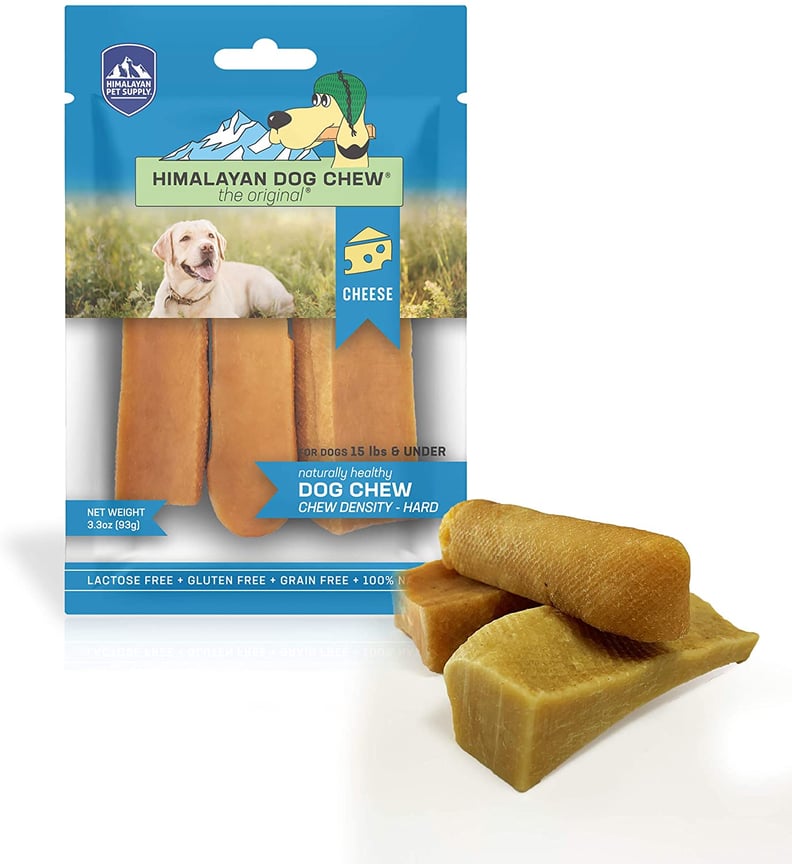 Himalayan Dog Chews
Yak-cheese chews are a great no-meat option. Dr. Choczynski said Himalayan Dog Chews ($12) are loved by many dogs. However, she cautioned, "these can be higher in fat, so these may not be the first choice for a pet with a history of a sensitive stomach or pancreatitis."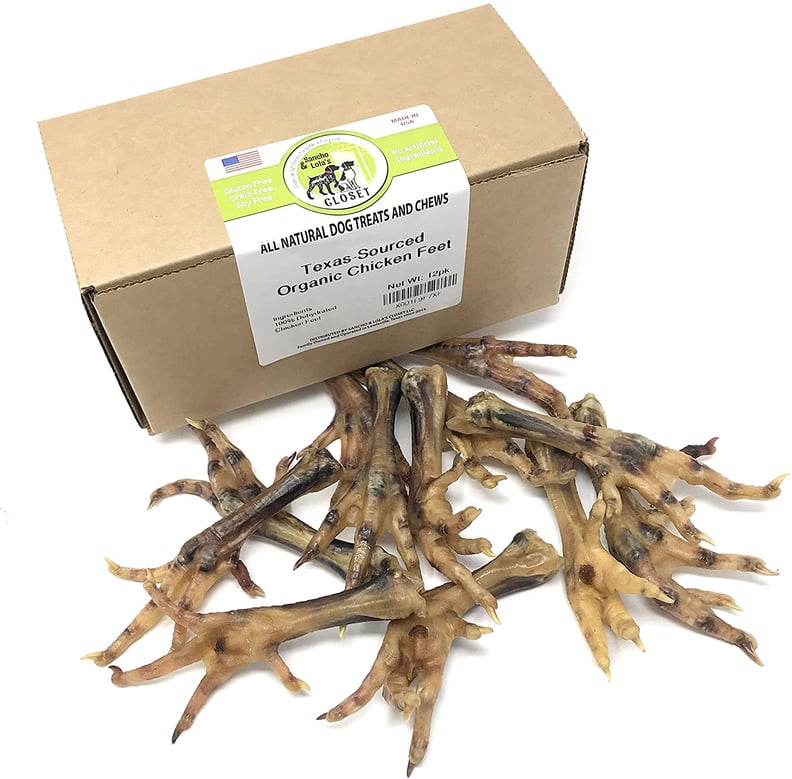 Sancho & Lola's Dehydrated Chicken Feet For Dogs