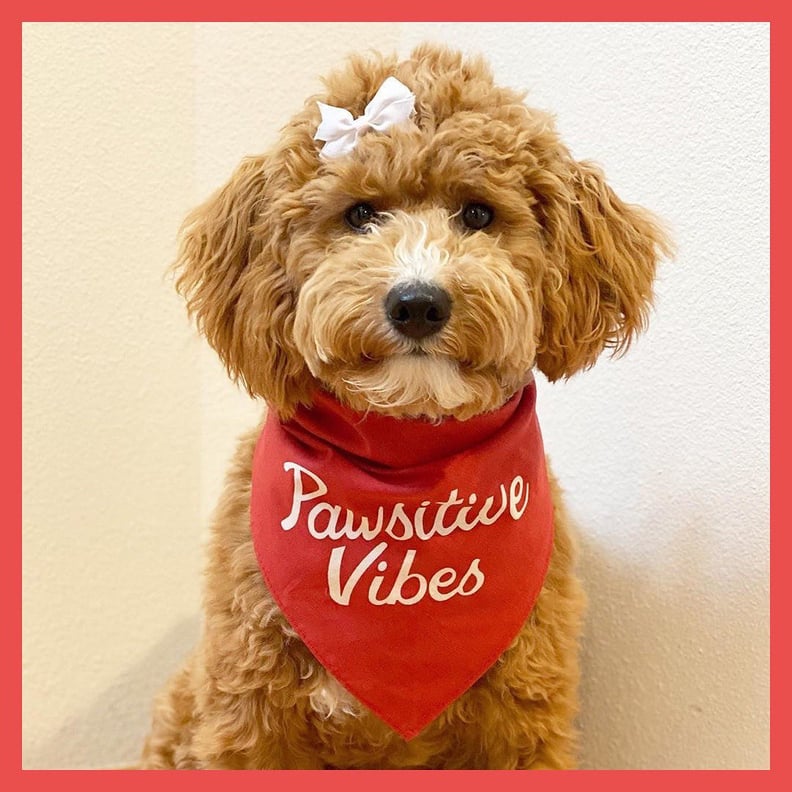 Old Navy
Old Navy
As POPSUGAR editors, we independently select and write about stuff we love and think you'll like too. If you buy a product we have recommended, we may receive affiliate commission, which in turn supports our work.
While you're eagerly picking out a new dress, one-piece, or pair of shorts this summer, why should your furry friends be left out of the fun?! (Just think of the photos.) Whether for a quick walk around the block or picnic in the park, Old Navy has plenty of lightweight tees that fit pets from five pounds up to 75 and belong in your cart ASAP.

If your dog has resisted such fashion statements in the past, there are super-cute bandanas that easily tie on and off as well. And, if you have a fashion-forward feline — with a healthy dose of patience — there's no reason why she can't get in on things, even if she never leaves home. Ahead, check out 13 pet pieces we love this season — and they start at just $4, too.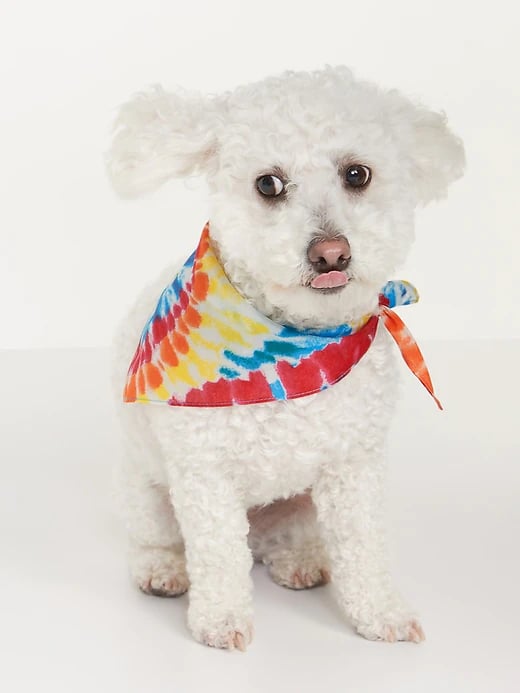 Old Navy Patterned Poplin Bandana for Pets - Rainbow Tie-Dye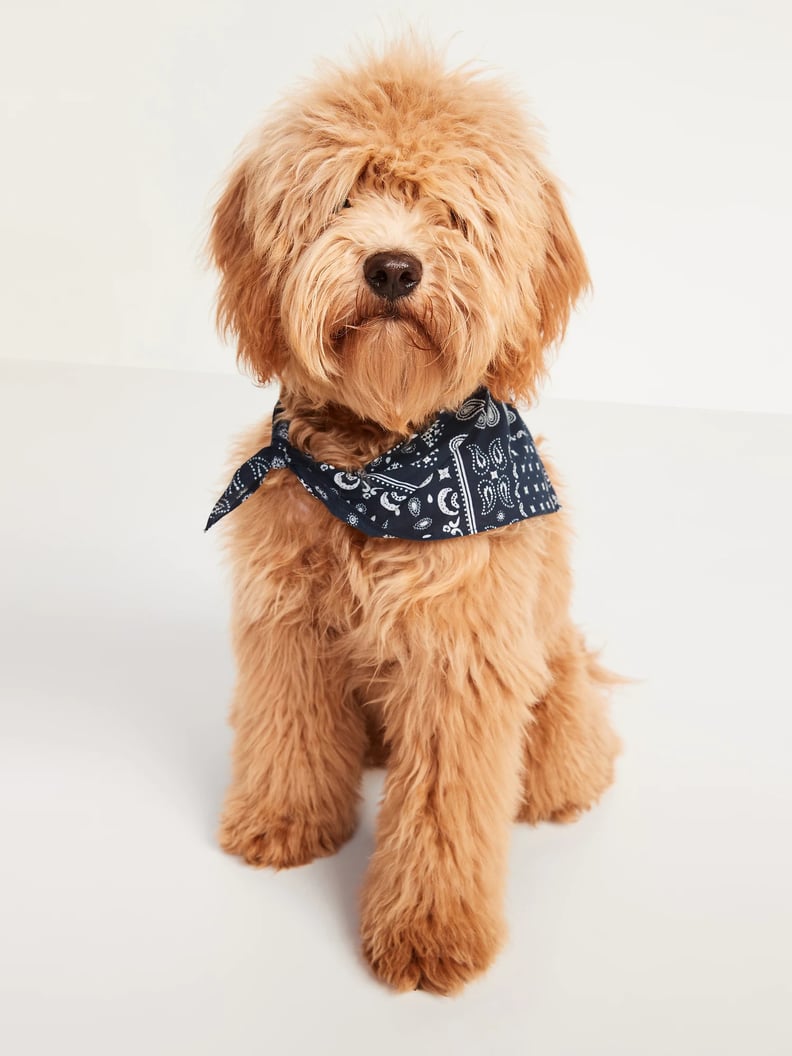 Old Navy Patterned Poplin Bandana for Pets — Blue Bandana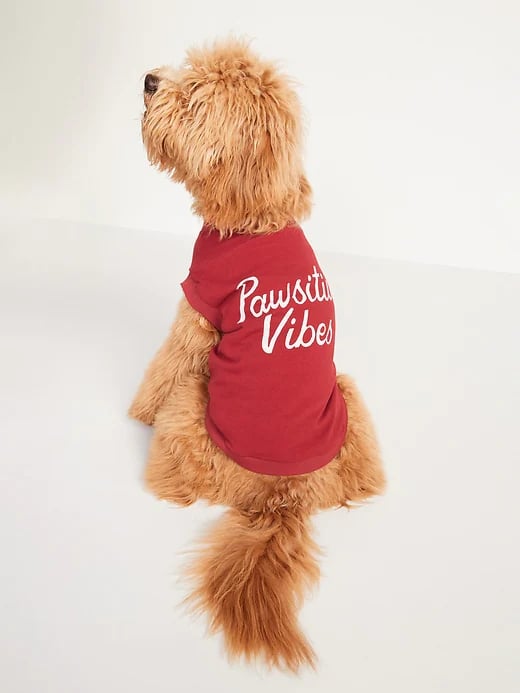 Old Navy Printed Jersey Tee for Pets — Pawsitive Vibes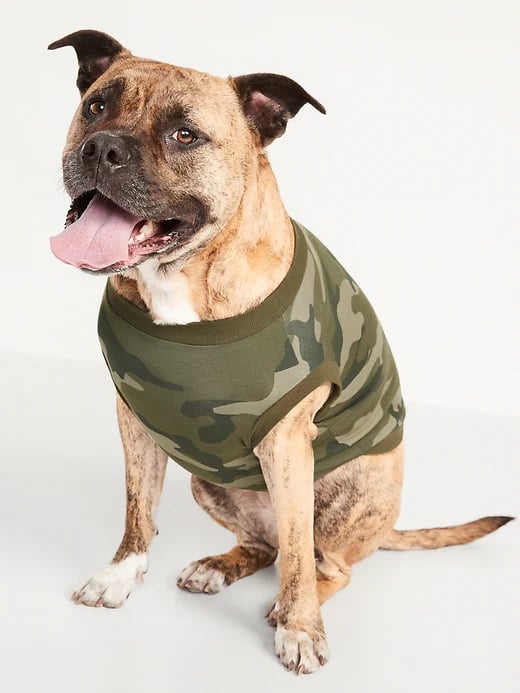 Old Navy Printed Jersey Tee for Pets — Camo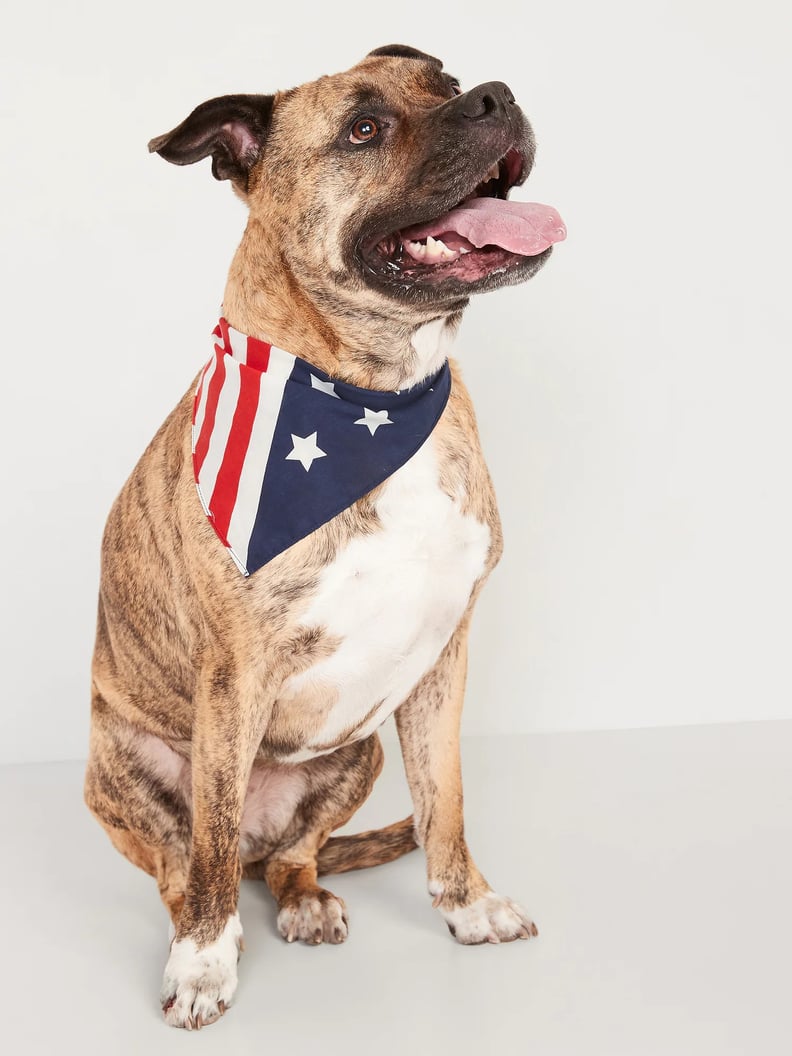 Old Navy Patterned Poplin Bandana for Pets — American Flag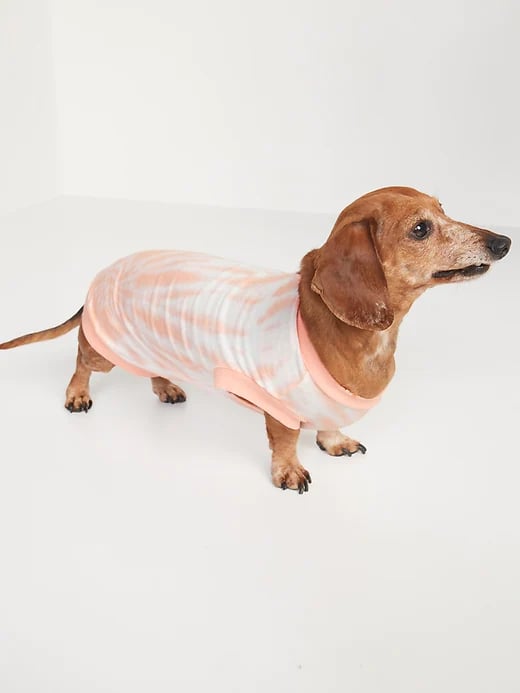 Old Navy Printed Jersey Tee for Pets — Pink Tie-Dye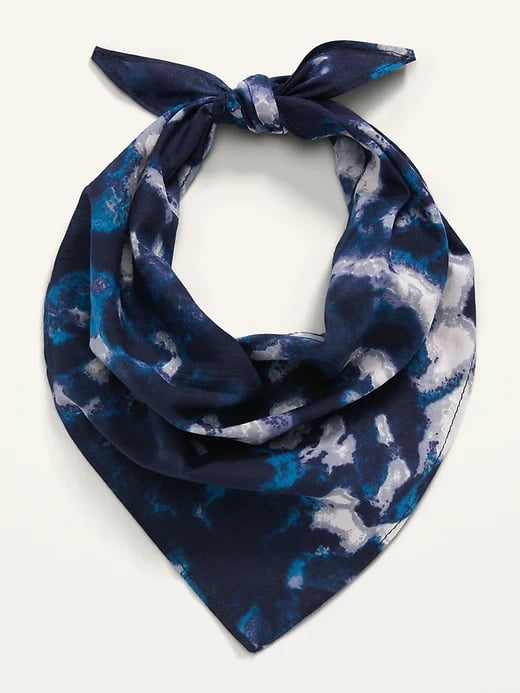 Old Navy Patterned Poplin Bandana for Pets — Blue Tie-Dye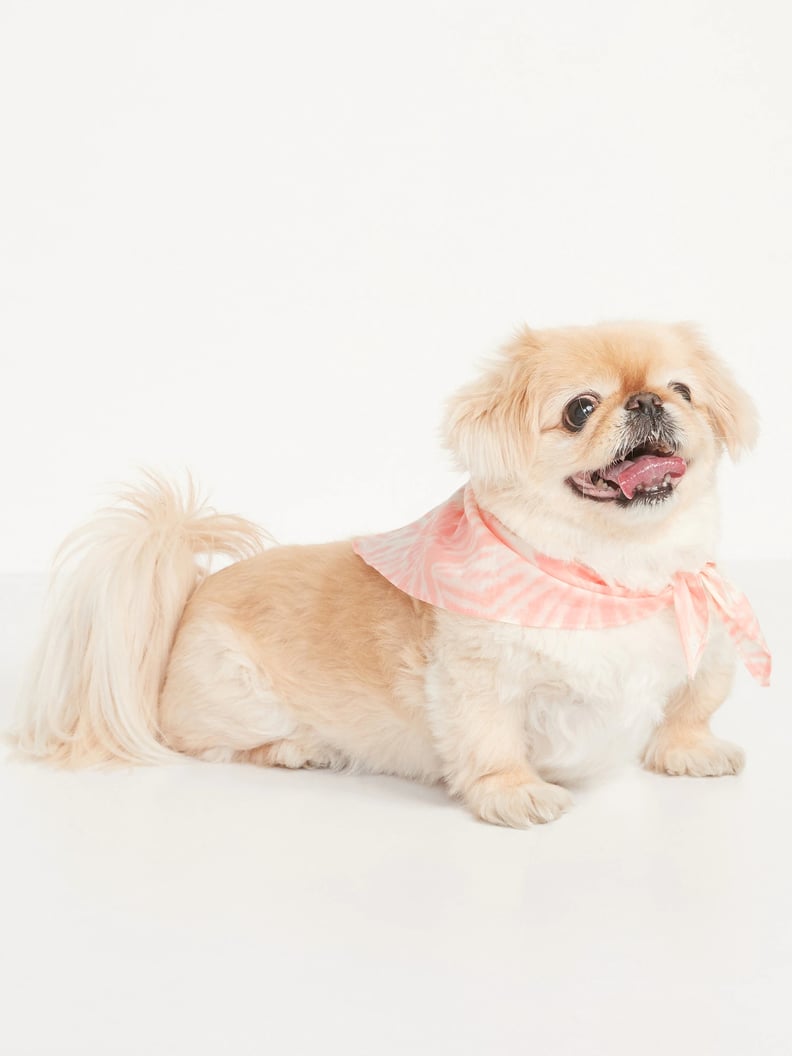 Old Navy Patterned Poplin Bandana for Pets — Pink Tie-Dye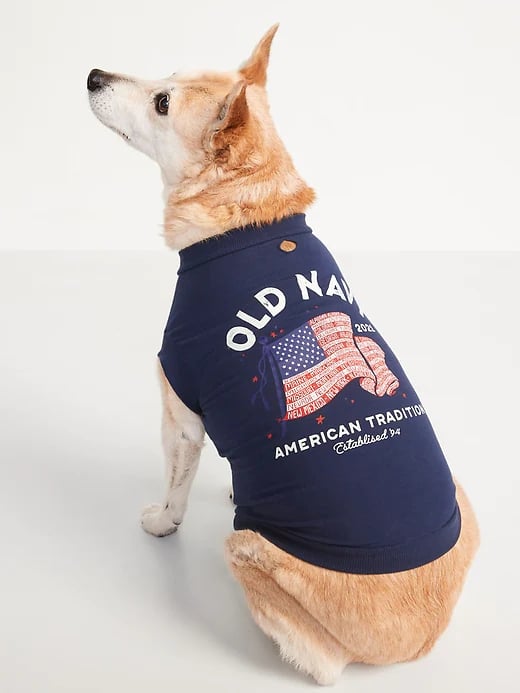 Old Navy Printed Jersey Tee for Pets — American Flag 2021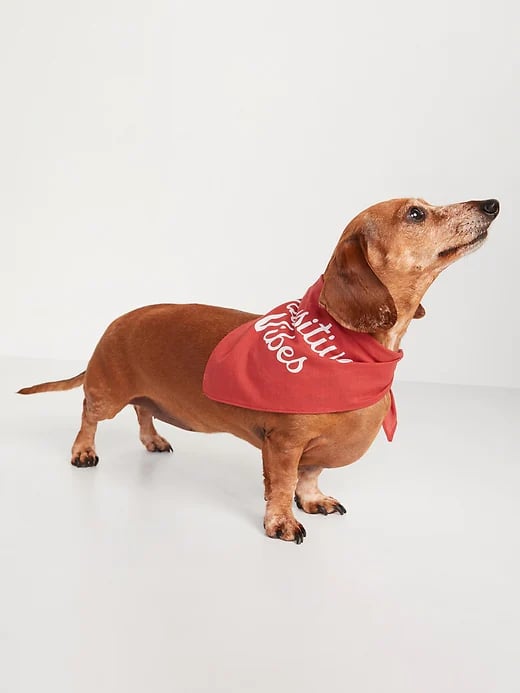 Old Navy Patterned Poplin Bandana for Pets — Pawsitive Vibes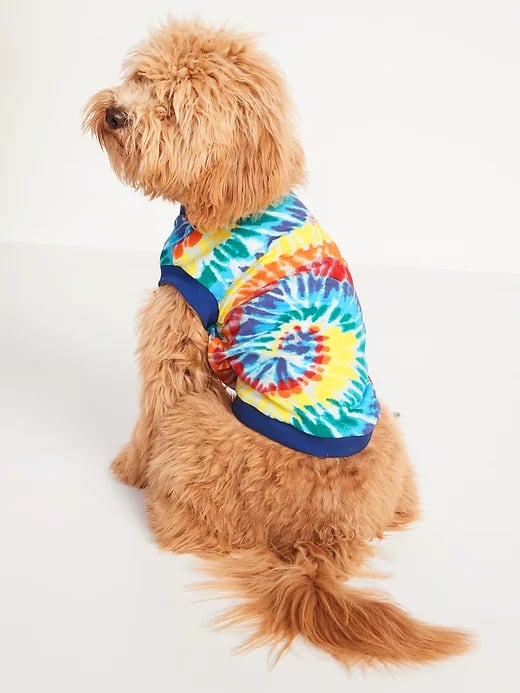 Old Navy Printed Jersey Tee for Pets — Rainbow Tie-Dye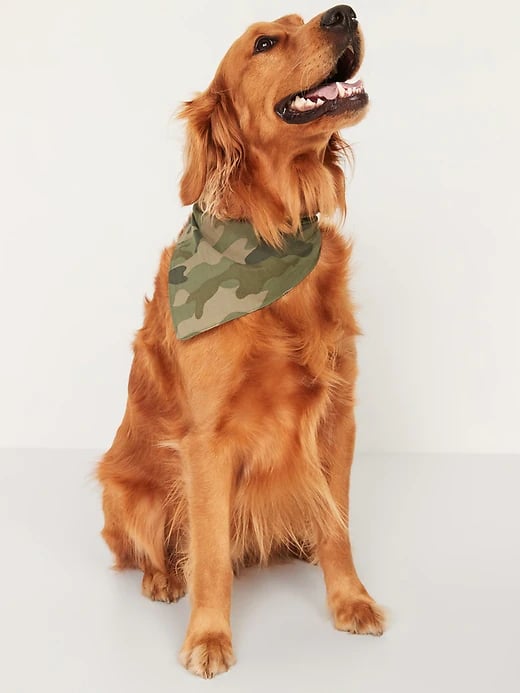 Old Navy Patterned Poplin Bandana for Pets — Camo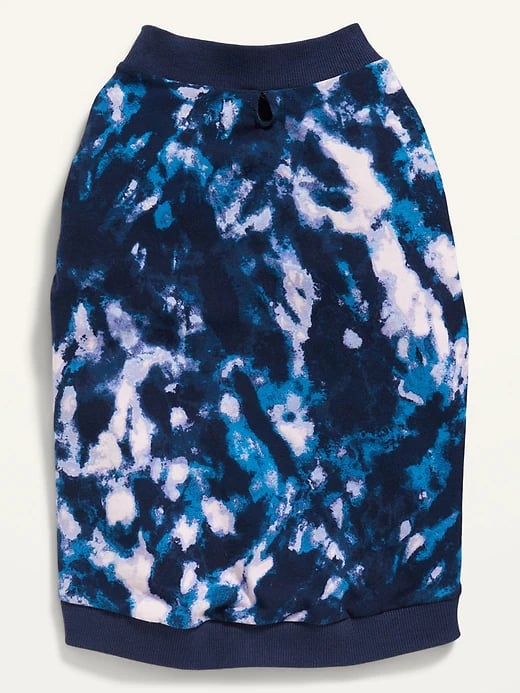 Old Navy Printed Jersey Tee for Pets — Blue Camo Tie-Dye