Christmas Tree Cave Pet Bed at Target Wondershop
Target Is Already Selling a Christmas Tree Pet Bed — It's Too Cute!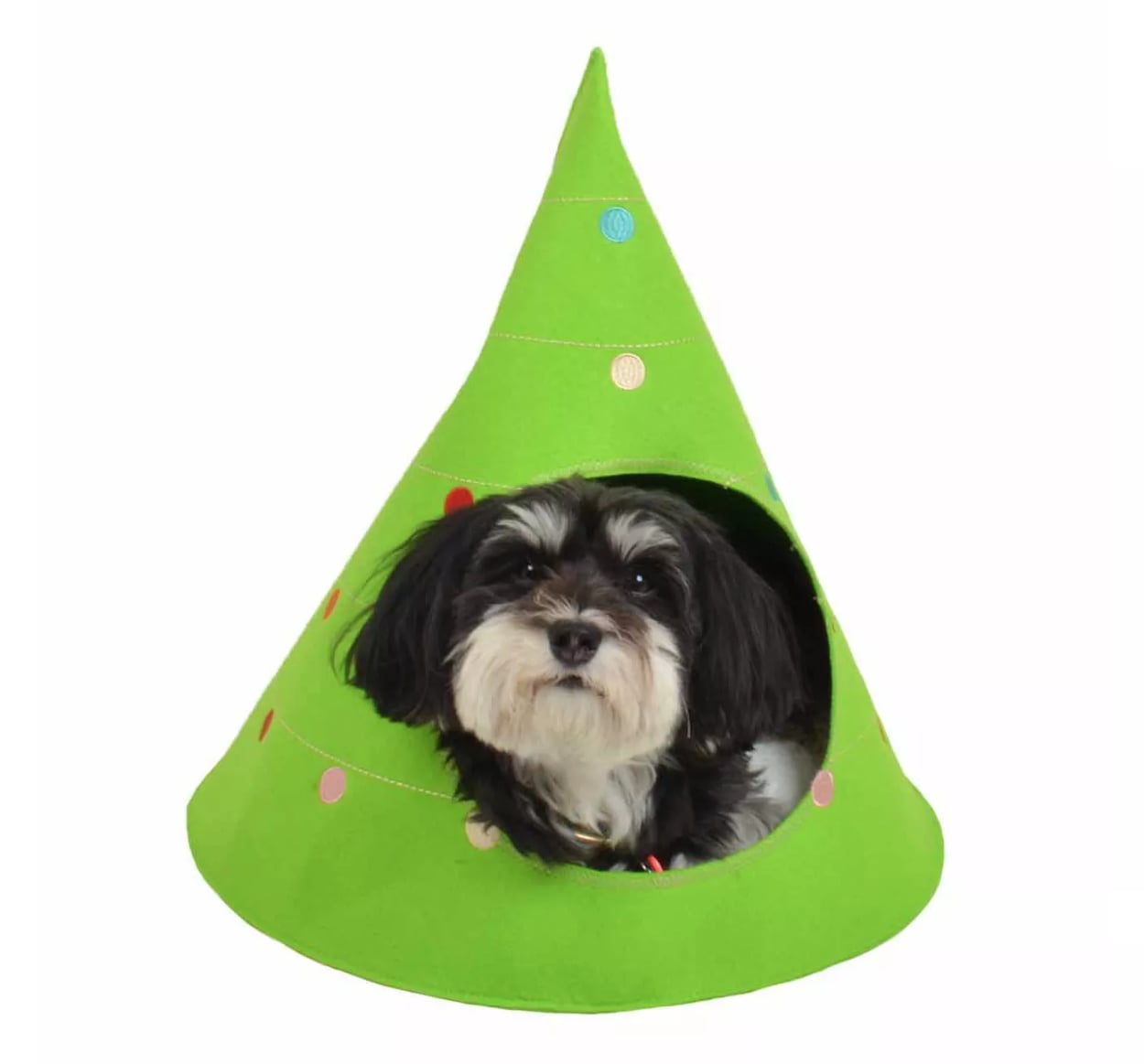 Target's 2019 holiday lookbook just landed in our inbox, and though it's rife with festive advent calendars and matching pajamas for the entire family, we knew we had to spring into action as soon as we spotted this Christmas Tree Cave Cat Bed ($20). It's 16 in. x 16 in. x 18 in. and intended for a cat, though Target itself placed a small little puppers inside for the photo. It's adorned with small string lights sewn in, so it'll look like your little kitty (or dog) is sleeping inside their very own Christmas tree. No need to delay — you have our permission to start decorating now.