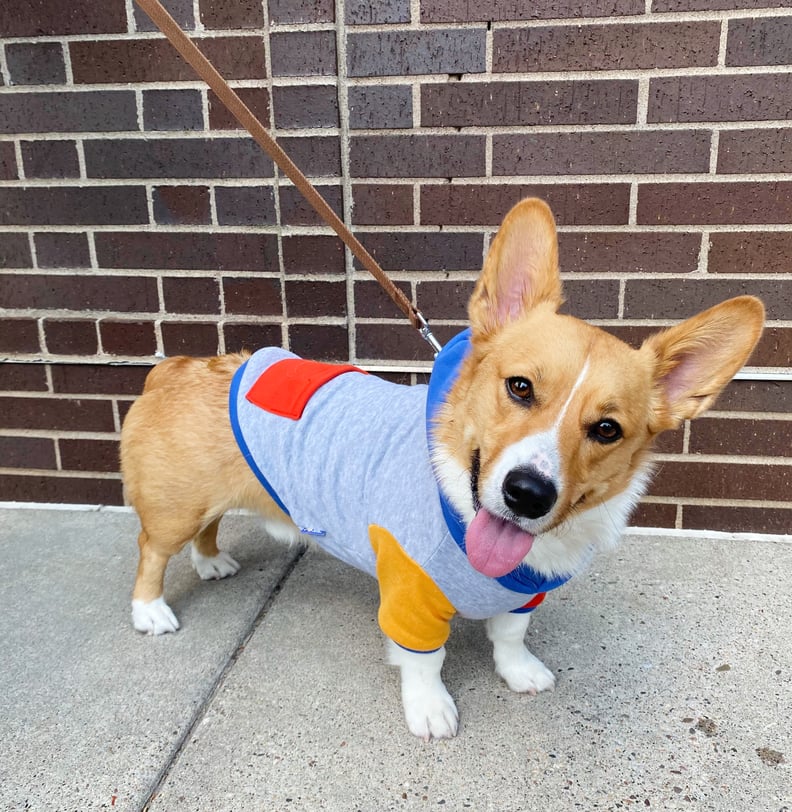 POPSUGAR Photography | Marisa Petrarca
POPSUGAR Photography | Marisa Petrarca
As POPSUGAR editors, we independently select and write about stuff we love and think you'll like too. If you buy a product we have recommended, we may receive affiliate commission, which in turn supports our work.
My dog Cooper doesn't love dressing up in clothes, but gosh, does he look so damn adorable in a doggie onesie. When he was just a few months old, I dressed him in a hoodie, and when he outgrew it, I was low-key devastated. The number of people who stopped us on the street to comment on his 'fit were innumerable — and I, too, couldn't get enough of it. So when I came across The Dodo's new Walmart collection, featuring none other than a stylish hoodie, I added it to my shopping cart in a matter of minutes. My honest review of the cute lil sweater, ahead.
What I Like About This Doggie Hoodie
The Dodo Dog Grey Colorblock Hoodie ($12) is as cute IRL as it is online. It's made of 100 percent polyester, making it a great choice for your pup when it gets chilly outside. But above all, I'm obsessed with the design: a colorblock pattern that's surprisingly on trend (NGL, I wish it came in a human version).
And there's no shortage of thoughtful details that make this hoodie look more expensive than it actually is. There's a cutout at the neck so that you can easily clip your pup's leash to their collar, plus a stylish red pocket on the back with a Velcro closure to stealthily stash treats and maybe an extra poop bag or two.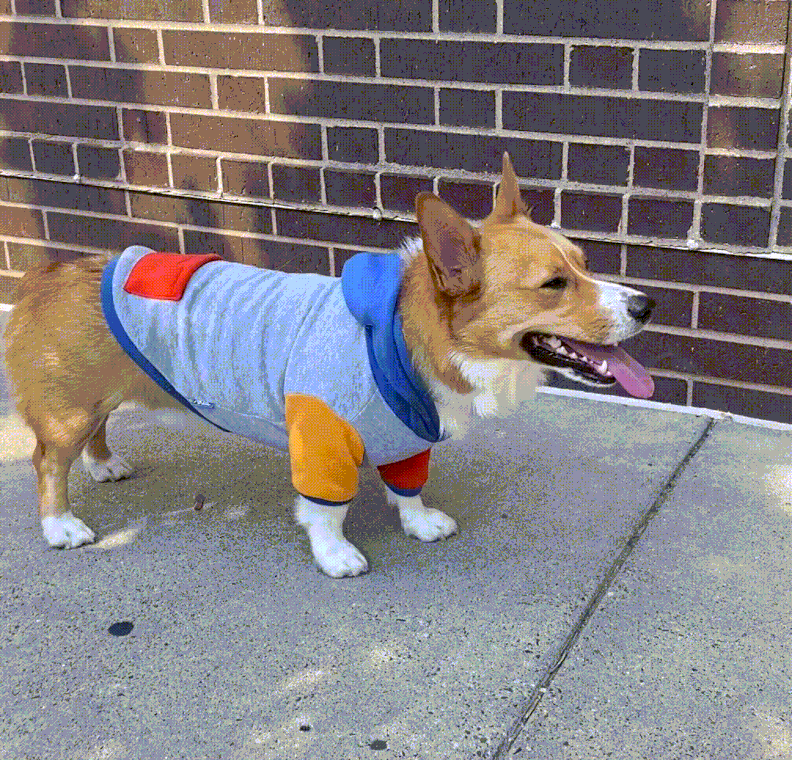 What's Worth Noting
I'm obsessed with the fact that you can technically put the hood over your pup's head, but if they have big ears like my corgi, it likely won't stay put. That said, I wish there were ear holes, but that's definitely not stopping me from putting this in my pup's fall clothing rotation.
Before adding a hoodie to your cart, be sure to check out the size guide, which is available on the product page. I measured my dog's back length and chest circumference (as advised by the chart) and determined that he was best suited for a size large. Considering my pup's just 30 pounds (yet certainly on the longer side), it's safe to say that this sweater is most ideal for small- to medium-size dogs (sorry, big frens!).
Who This Dog Hoodie Is Best For
This dog hoodie is best for pups who don't put up a fuss when dressed up and humans who want their four-legged friends to be the most stylish on the block.
Additional Details
This hoodie comes in sizes small to large.
It also comes in a black colorblock option ($12).
It's made of 100 percent polyester fleece.
To keep it in good shape, machine wash it on cold and use the dry cycle or air dry.
Rating: ★★★★★