As POPSUGAR editors, we independently select and write about stuff we love and think you'll like too. If you buy a product we have recommended, we may receive affiliate commission, which in turn supports our work.
From Starbucks puppuccinos to long walks down the treat aisle at Petco, there's nothing I love more than spoiling my four-legged friend. And while buying a fresh bone or new toy is a sure way to make my dog happy, I like finding things the both of us can enjoy together like playing outside or curling up on the couch — we love to cuddle! When hanging around the house, I usually light a candle as a stress reliever, but finding a non-toxic option can be a bit difficult and expensive, and with a dog who has severe allergies, I'm constantly watching what fragrances I bring into my home.
Thankfully, I came across DogueHaus on Etsy, a company that creates luxurious yet affordable non-toxic home fragrances for pet owners. Every candle is hand-poured with vegan wax that includes a soy blend, making the fragrances phthalates-free and pet-safe! Although I have to admit, what originally sold me on DogueHaus' candles was how each one is inspired by a specific dog breed. Love your Retriever so much you would put their silhouette on a candle? No problem, they have that!
DogueHaus guarantees that their 14-ounce candles have a 75-hour burn time, giving me plenty of time to (safely) hang out with my pet while also leaving my home smelling fresh and clean. It's basically the best of both worlds, and you bet I'll be buying one of each!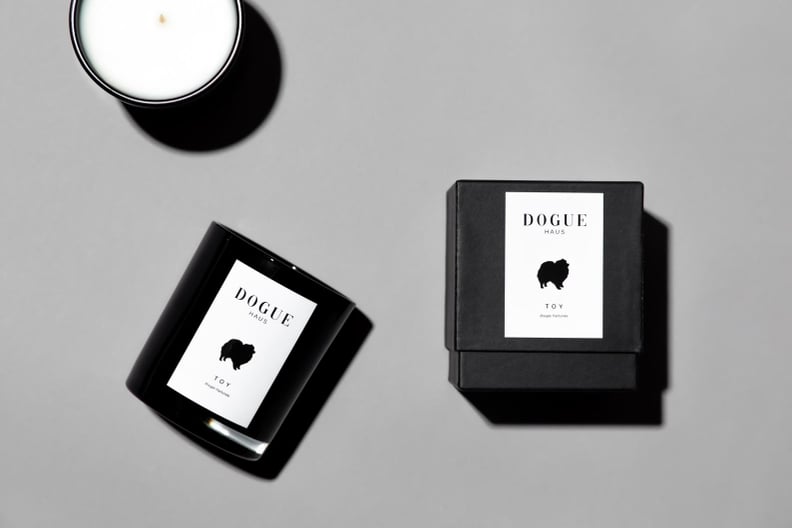 Toy Candle
I love a candle as much as my fur baby loves a new squeaky toy, and Dog Hause' Toy Candle ($45) is the perfect self-care treat! This candle may be small, but with notes of roses and blackcurrant, it radiates a big personality.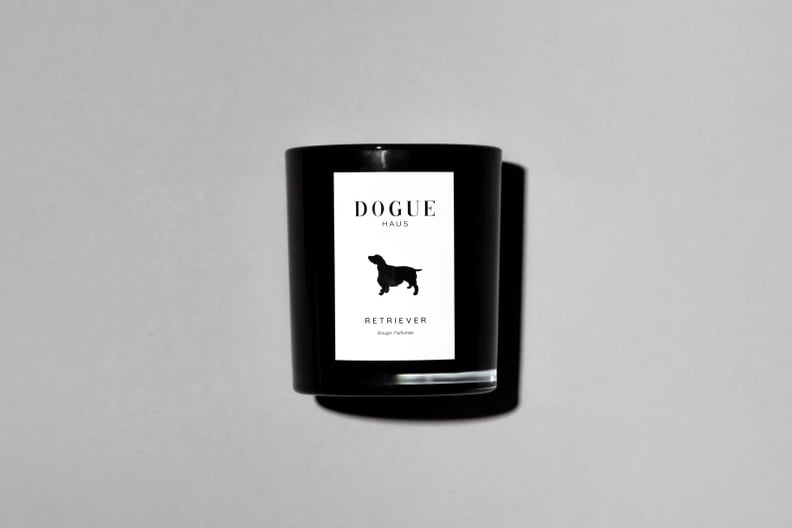 Retriever Candle
If you love the smell of mint and vanilla, you need to order a Retriever Candle ($45) ASAP! Let's face it, the few days leading up to a trip to the groomer's can get a little ruff (sorry, I had to!). Luckily, this candle's sweet aroma can mask any dirty odor with crisp notes of mint and basil, along with a touch of ginger and vanilla!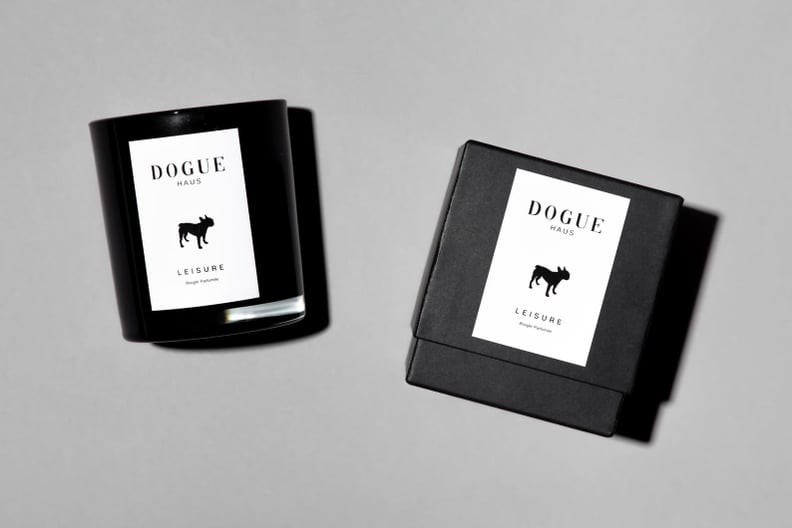 Frenchie "Leisure" Candle
Nothing can compare to the cuteness of a Frenchie, but this Frenchie "Leisure" Candle ($45) might be a close second. With a mixed scent of wood, mahogany, and oak, your living space just got a whole lot fancier.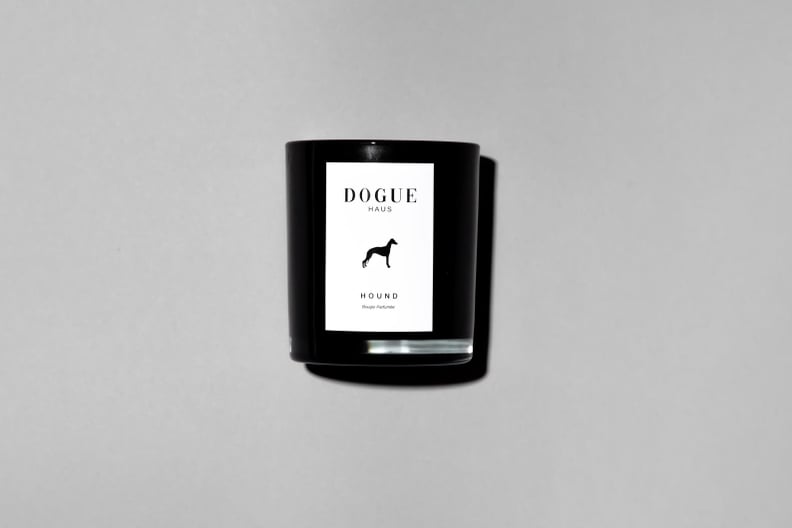 Hound Candle
Tired from going on a long walk with your hound? Try lighting Dogue Haus's Hound Candle ($45) to help you and your pupper unwind. The soy candle illuminates notes of sandalwood, leather, and fig, transforming your room to a relaxing oasis.