How Do You Know When to Put Your Pet Down?
Everything You Need to Know About Making the Heartbreaking Decision to Put a Pet Down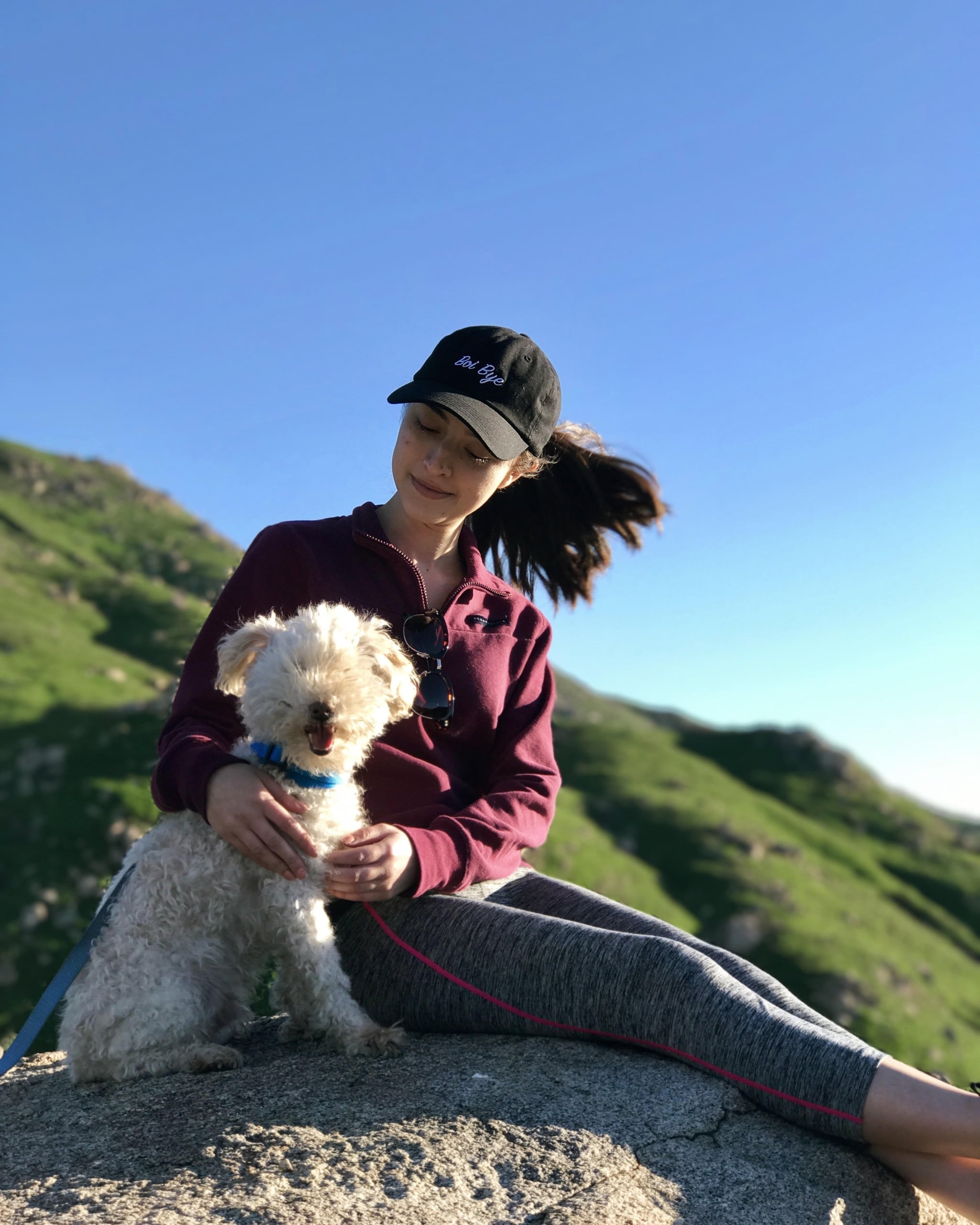 We all know our pets aren't going to live forever, but it's not really something we think about on a regular basis. It's definitely not something anyone likes to think about, at least. When I was 10, Max the white poodle joined our family, and even as an adult, I couldn't picture my life without him. He was always there during the milestones and the heartaches, and his playfulness and endless cuddles gifted me more joy than I knew at the time. But Max got older and soon I couldn't remember the last time he and I played one of our games of hide and seek. He lost his sight and hearing, spent most his time sleeping, and clearly wasn't doing well. The time had come to say goodbye to Max, and my heart was entirely broken.
Making the decision to put down our dog was one of the toughest we've ever had to make, but just because it was difficult doesn't mean I regret it or think it was the wrong one. We knew it was Max's time, and that he shouldn't suffer any longer. Knowing when it's time to put your pet down can be a stressful and confusing, but we asked two veterinarians to help lay out the thinking.
What are the physical signs it may be time to put your pet down?
While there may be common physical signs that your pet is in pain, it's important to remember that every animal is different. "When I'm talking to pet owners about euthanasia, the big sign that people usually notice is [their pet] stops eating and isn't getting up and moving. This is a sign that they may be suffering," Tierra Price, DVM, veterinarian and Founder of BlackDVM Network, pointed out. However, she also added that many animals are very stoic, so they may still get up and eat despite being in pain. "Pet owners have to ask themselves if this is the same pet they have known the last 10 to 14 years," Dr. Price said.
If you notice a change in their behavior and activity, it may be an indication that something is wrong with your pet, especially if it's a rapid change. You know your pet better than anyone else, so if something seems off, trust yourself. Many times it may be difficult to determine if your pet is suffering or simply going through a temporary health issue, which is why it's so important to discuss your pet's health with a veterinarian.
One thing that is significant to keep in mind is that age is not a disease says Jessica Vogelsang, DVM, a veterinarian, author, and speaker. "Your pet can be really old and still have a great quality of life." This is why it's crucial to communicate with your pet's vet and not make assumptions about their health. "People often tell pet owners that they'll know when it's time to put their pet down, and I disagree," explained Dr. Vogelsang. "Sometimes you just don't know, which is why it's important to inform yourself and talk to your vet." Having a conversation with you vet about what the end of life process will look like specifically for your pet, whether they have a disease or not, can better prepare you for when that time comes.
What is the euthanization process like?
When it was time to put Max down, it brought me a lot of comfort knowing exactly what the process entailed. I knew he would not feel any pain and my family was able to be there with him during his final moments, which is what we wanted. "An IV catheter is first used for sedation," Dr. Price explains. This allows the pet to feel completely relaxed. After that, the IV containing the euthanasia solution is used. This takes two to three minutes to take effect. Max's vet gave my family and I as much time as we needed to say goodbye, which we were very grateful for. The process may sound very quick and straightforward, but it can be as long as you wish for it to be. This is about you and your pet, and you have the right to make this as intimate as you'd like. Dr. Price said she often recommends pet owners choose an at home euthanization so the pet is in their home surrounded by things they are familiar with.
What should pet owners consider if they aren't sure if it's time to put down a pet?
"It's very important to me that pet owners know that it is their decision and that they do have time to think about it," said Dr. Price. You should ask the vet about your options, but the decision is ultimately yours. Dr. Price also mentioned that it is very rare that a pet would need to be put down immediately. So there's no rush and it's fine to take time to think about it. "Even if you're not ready to euthanize your pet quite yet, talk to your vet so that we can help lessen your pet's pain while you take some time," added Dr. Vogelsang.
It also allows you to make your last days at home with your pet special. If you're worried that your pet may actually not need to be euthanized, no vet would euthanize an animal just because you ask, Dr. Price and Dr. Vogelsang agree. "We don't take ending a life lightly. We also want what is best for you and your pet," Dr. Vogelsang says. Also, it's good to keep in mind that this isn't easy for most vets either. Veterinary medicine is the only field of medicine that practices euthanization. Your vet will most likely empathize with you and will support your decision because they also don't want your pet to suffer.
The decision is ultimately yours. There will be those who don't understand, but there will also be those who completely get it. Dr. Vogelsang left us with this final piece of advice, "If you make this decision with the bond and respect for you pet in your mind, you are making the right one and your pet trusts you."
Image Source: Jacqueline Delgadillo