So you're getting a new puppy! Congratulations! You might think you have a handle on everything you'll need for your new puppy, but just in case, we put together a pretty comprehensive list for you to reference. We checked with Dr. Jamie Richardson, DVM, the medical chief of staff at Small Door Veterinary, to see just what you'll need for your new best friend. While most of these items should be no-brainers (of course you need to buy bowls for food and water!), a couple of them might be things you didn't think of. Take this with you to the pet store and stock up on everything, then enjoy lots of snuggles with your new puppy.
01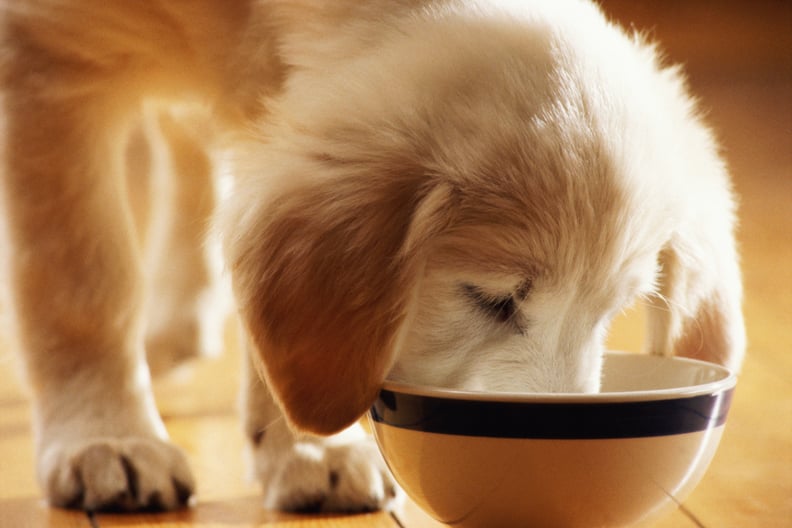 Puppy Food
Obviously your new pup needs food, but Dr. Richardson recommends you start your puppy on whatever food they were eating before. If the shelter or previous family was feeding them a specific brand, feed them the same stuff, then wean them onto a different food of your choosing. "If you would like to change the food after the initial settling-in period, do so gradually by mixing the new food with the old food over the course of five to seven days," she told POPSUGAR.
02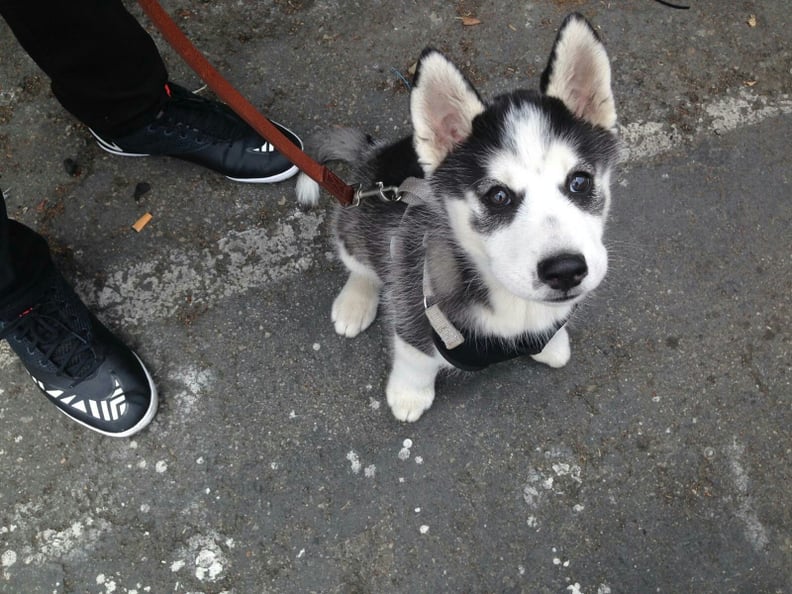 Leash and Collar
Get your dog used to a collar and a leash at a young age. Get a comfortable collar and leash that you like and help them learn how to walk around on it. You'll probably deal with some tugging or whining to start, but eventually they'll understand how to properly walk with you while leashed.
03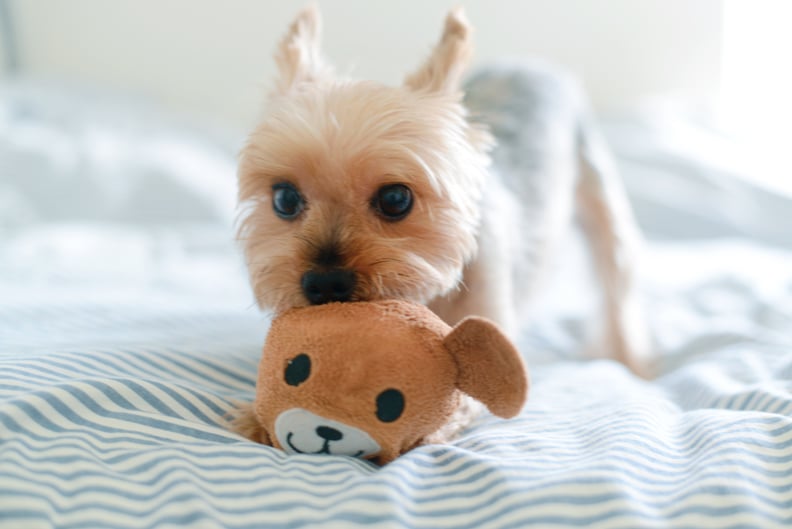 Fun Toys
Guess what? Puppies love to chew on things. Get your pup a variety of toys to find out what they like best. Try stuffed toys, rubber toys, rope toys, and more. Keep their mouth busy so they're not chewing up your shoes or your furniture. (Truthfully, they'll probably still do that, but this will hopefully minimize it.)
04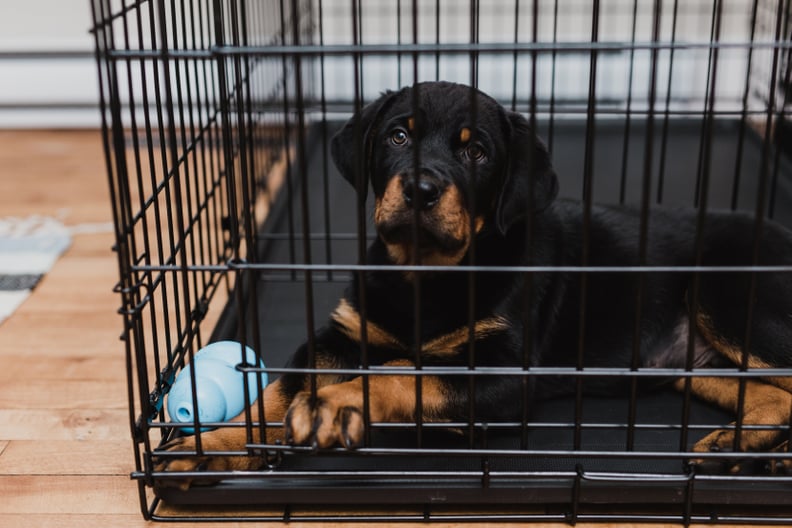 Crate
Dr. Richardson told POPSUGAR, "Crate-training is encouraged to provide a safe space for your pup when you cannot be supervising him and can be of help when house-training, as dogs generally do not like to urinate [or] defecate where they sleep." Make sure the crate you pick is the proper size for your dog — you don't want something too small. They should be able to stand up and turn around while in the crate. And your puppy will most definitely cry a lot when you first start to use the crate, but training them to understand that the crate isn't a bad place is important.
05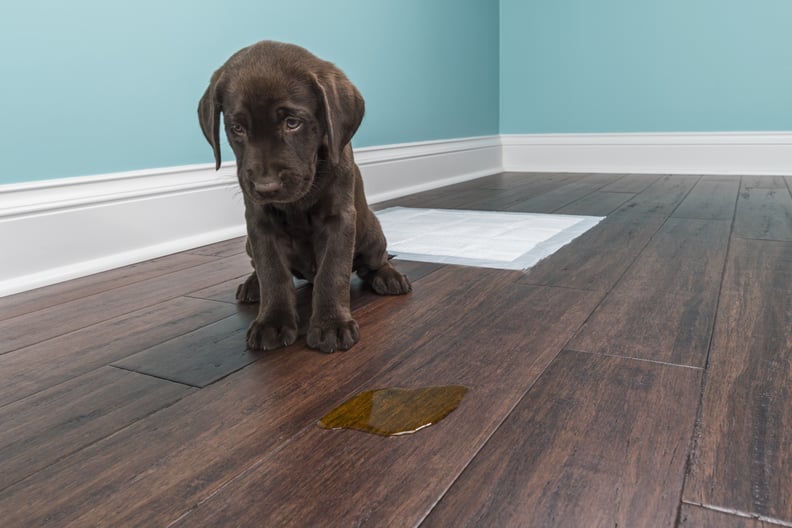 Incontinence Pads
It will take some time to get your dog house-trained, so you'll definitely need pee pads. "Puppies that are not fully vaccinated are susceptible to the viruses and bacteria we are trying to protect them from," Dr. Richardson noted. "As such, access to the outdoors should be limited." Grab the puppy pads when you bring your new dog home to avoid mishaps.
06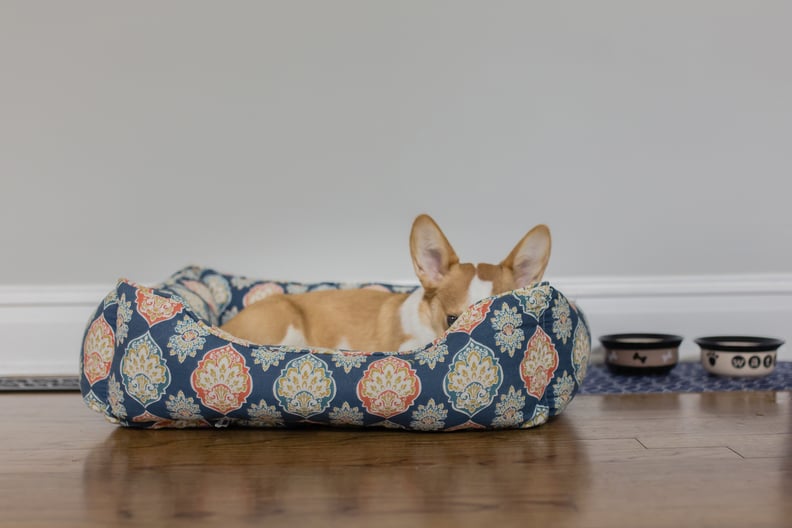 Dog Bed
A dog bed isn't necessarily an essential, but new puppies can be scared and stressed when you first bring them home, and giving them a soft, comfortable place to be can help them settle. Some new dog owners also put a bed inside their pup's crate for extra comfort. You can use a blanket there as well.
07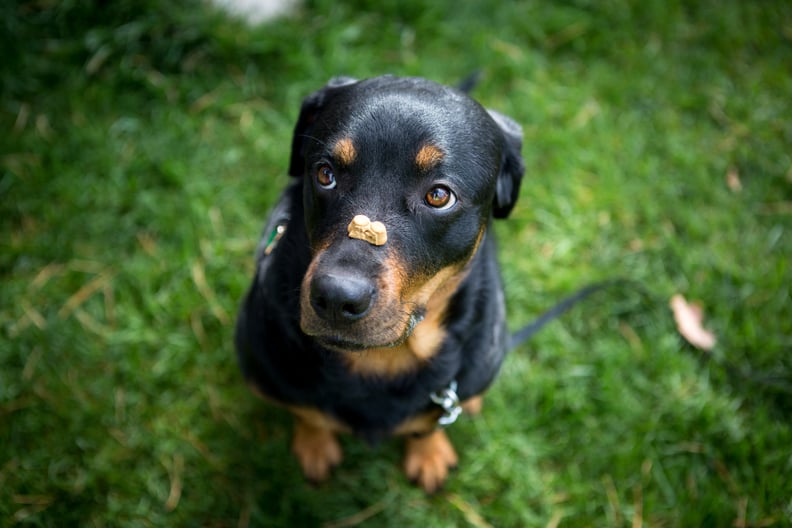 Training Treats
It's important to start training your puppy while they're young, teaching them everything from how to sit and stay to how to ask to go out and relieve themselves. Dr. Richardson told POPSUGAR, "I encourage training through positive-reinforcement techniques that use verbal or treat-based praise." So make sure you have ample training treats on hand to show your dog what a good boy or girl he or she is when they do what you've told them to do.
08
Something Soothing
Like we said, puppies can be very stressed when you first bring them home, because it's a new environment and they've left their family behind. Dr. Richardson recommends you have something soothing for them to help them sleep, like this stuffed animal that simulates a heartbeat. Give your pup this to cuddle with and see if it helps them sleep better.
09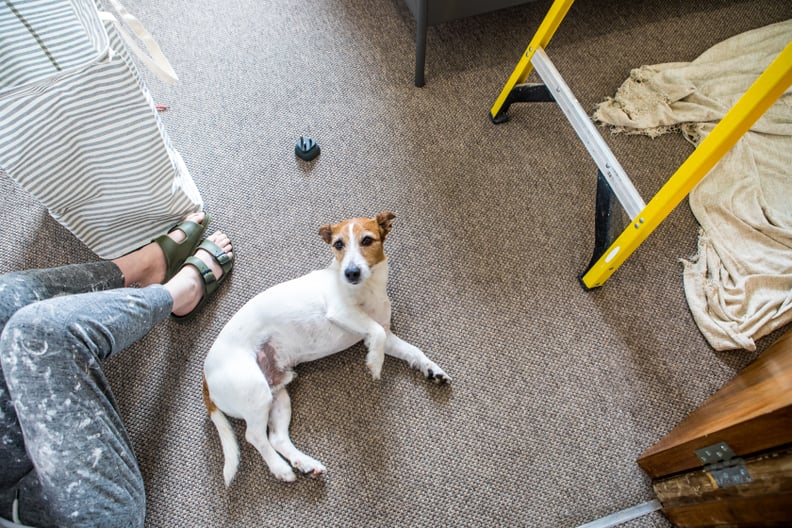 Cleaning Supplies
At the end of the day, your dog is going to make messes. It's bound to happen, and that's fine. Stock up on stain remover, carpet cleaner, paper towels, and whatever other cleaning supplies you might need. You will have spills and stains, so you might as well be prepared. Just make sure you're using pet-friendly options everywhere.
10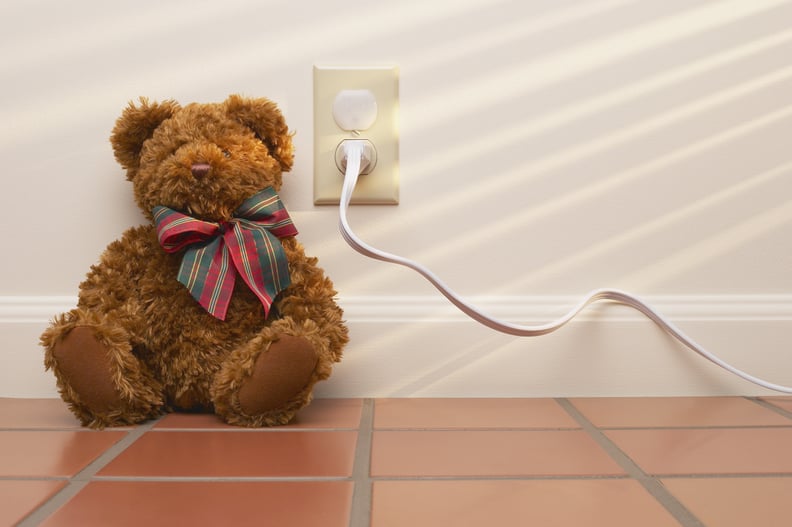 Baby-Proofing Tools
Puppies are babies! Treat them as such by installing baby gates, outlet covers, cabinet latches, and all the other baby-proofing goodies you can think of. They're curious and haven't yet learned where they're allowed to be and what they shouldn't stick their noses into.
11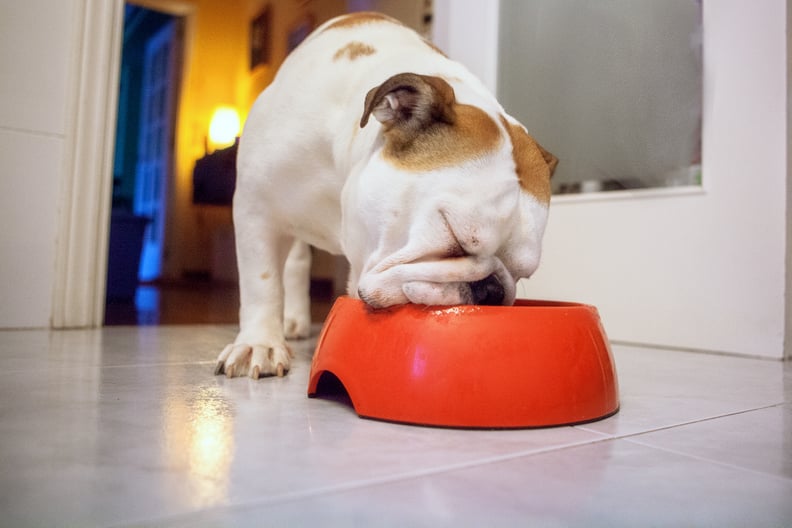 Food and Water Bowls
This one may seem obvious, but when you're excited about your new puppy, you might forget the obvious things! Grab a food dish and a water bowl for your new dog, and make sure you're cleaning both frequently.
12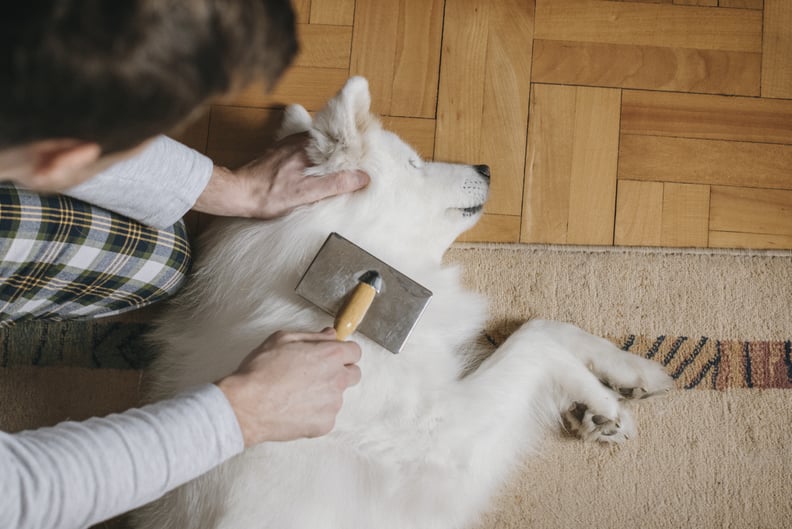 Brush
Even if your puppy has short hair, it's smart to keep a brush on hand so you can still brush them from time to time. If your new puppy has long hair, this is a must buy. Keep your dog's fur in good condition by brushing them often. This will also loosen up and remove excess fur and give their skin some really good scratchies!