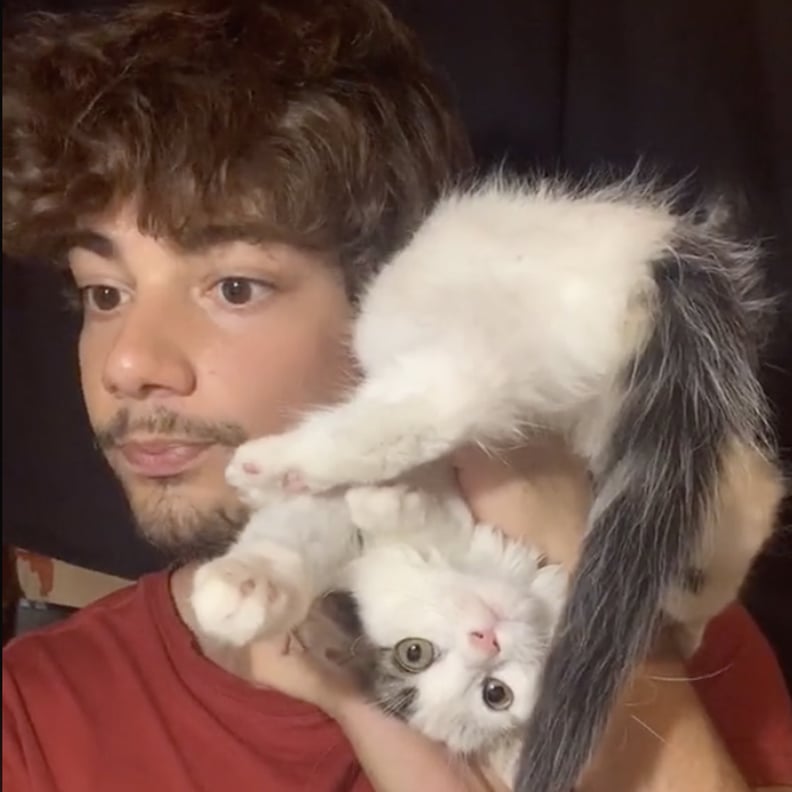 If "TikTok videos that play over movie scenes" is a genre, it's my favorite, hands down. And a new TikTok trend that features people using their cats as phones set to the sound of Sandra Oh's iconic The Princess Diaries phone conversation has to be one of the best yet. You know the scene: Vice Principal Gupta (Sandra) is sitting with Mia (Anne Hathaway) in her office and tells her the phones are ringing off the hook after an article about Mia's royal status is run in the San Francisco Chronicle. She then answers her own ringing phone, "Gupta — mmhmm, mmhmm, mmhmm," hangs up, and deadpan, announces: "The Queen is coming. To Grove High School."
Now, TikTok users are using that classic soundbite in videos, but rather than picking up a landline or cell phone, they're lifting their cats out of nowhere and up to their ears before lip syncing Sandra's lines. From kittens to huge, full-grown cats, tons of felines are getting their moments in the spotlight in these hysterical videos that I seriously can't stop watching.
Keep reading to see a bunch of my favorites, and if you have a cat, please make your own and add it to this pool of hilarious TikTok content.