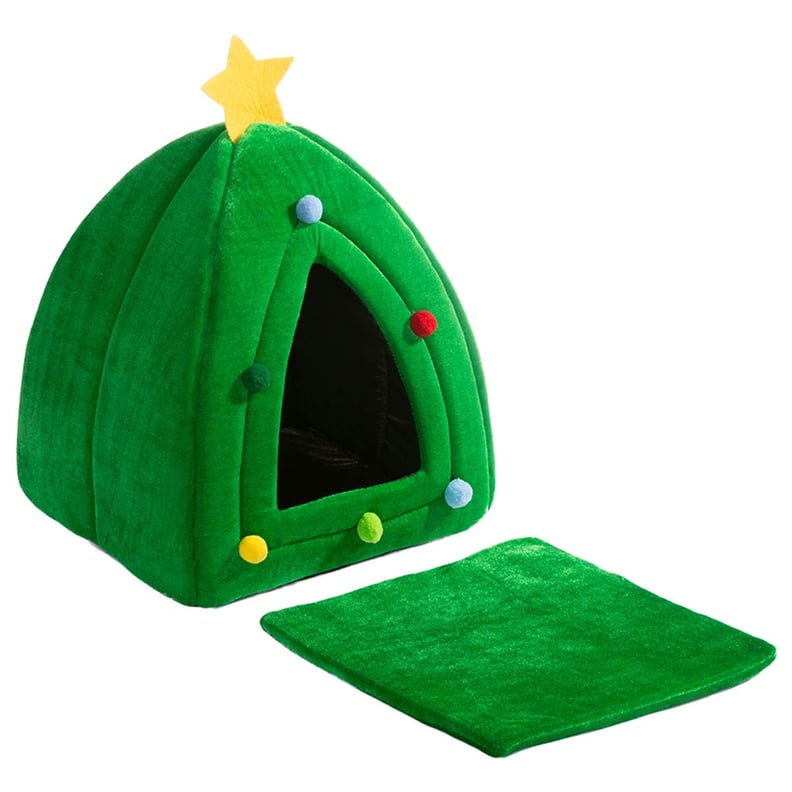 amazon.com
As POPSUGAR editors, we independently select and write about stuff we love and think you'll like too. If you buy a product we have recommended, we may receive affiliate commission, which in turn supports our work.
First there were adorable Halloween-themed homes just for cats, then there was an insanely sweet cardboard RV that your kitties could hang out in, and now my friends, there's officially a heated cat bed your felines can snooze in just in time for Christmas! Made of soft velvet and clearly supersturdy by the looks of the reviews, the Hollypet Self-Warming 2-in-1 Cat Bed ($15) from Amazon is quite frankly the perfect preholiday present for your furry friend.
Because the bed has a comfy little nook, all it takes is a few minutes of your cat sitting inside to completely warm up, no batteries necessary! Plus, not only does it easily take your Christmas decorations up a notch, but it's machine washable, meaning you can give it a quick rinse once you cat tracks an ample amount of litter into it. Keep reading to get a look at this festive, warm abode that comes in several designs and patterns (some of which are either $13 or $14!).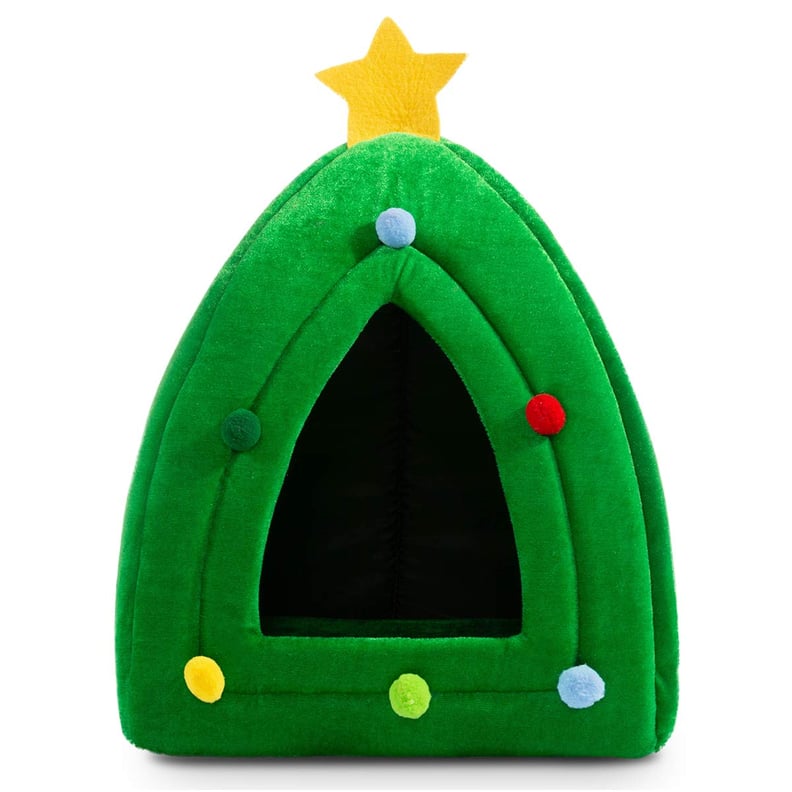 Hollypet Self-Warming 2-in-1 Cat Bed — Christmas Tree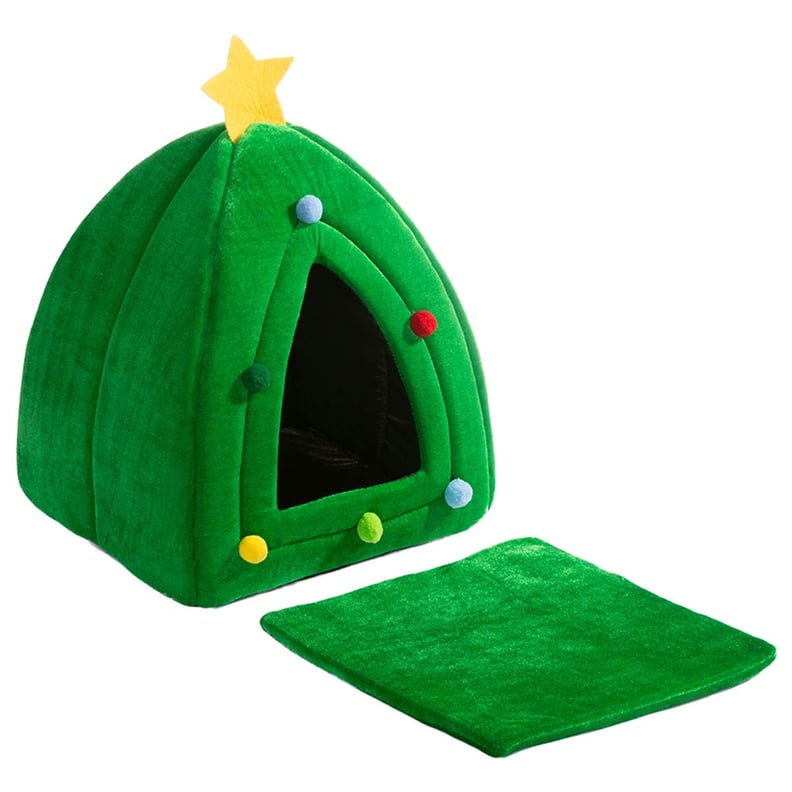 More Photos of the Hollypet Self-Warming 2-in-1 Cat Bed — Christmas Tree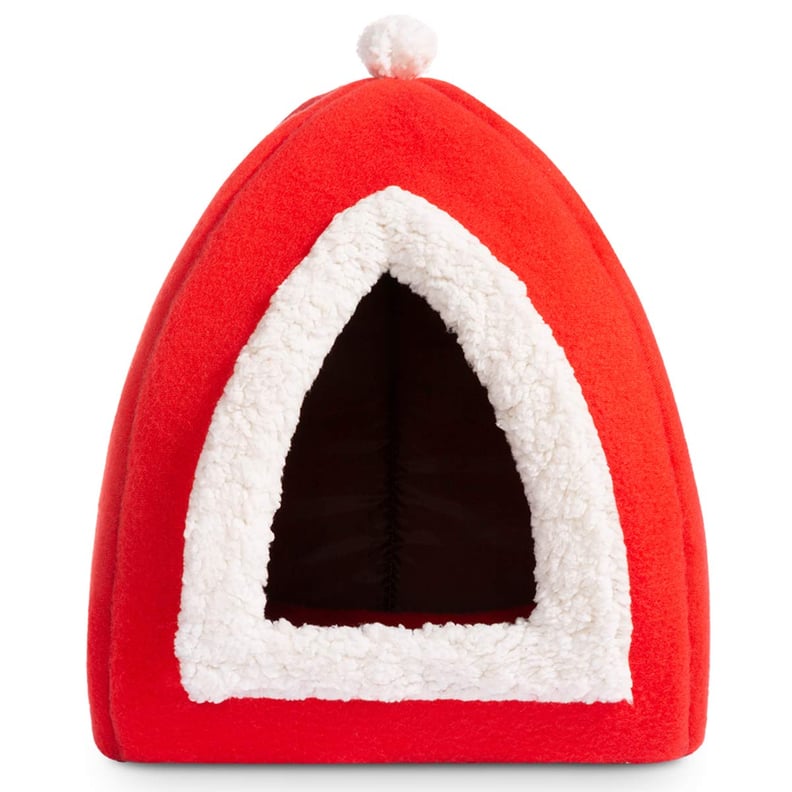 Hollypet Self-Warming 2-in-1 Cat Bed — Santa Hat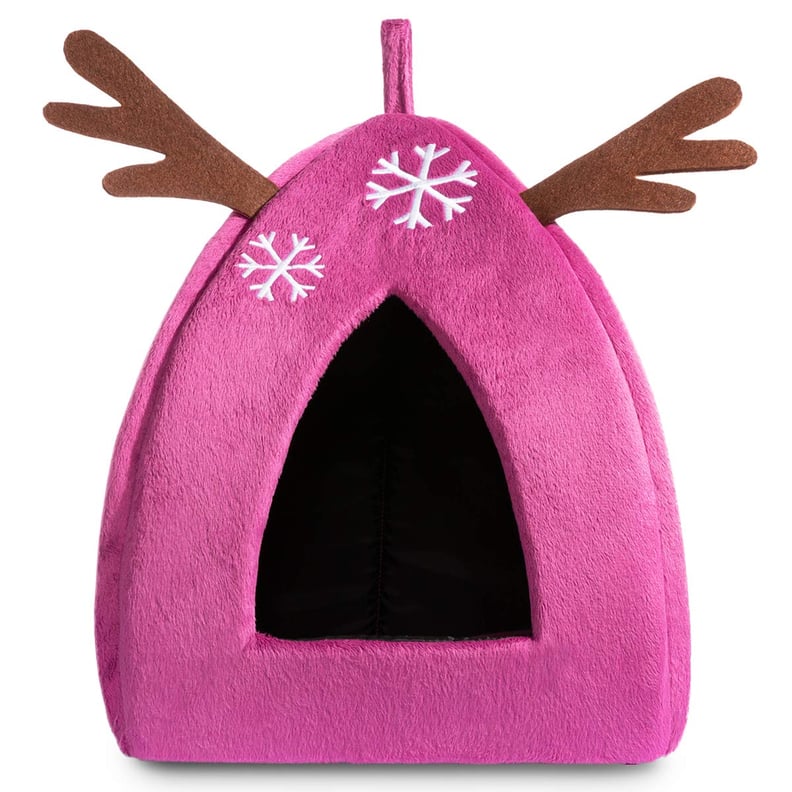 Hollypet Self-Warming 2-in-1 Cat Bed — Pink Reindeer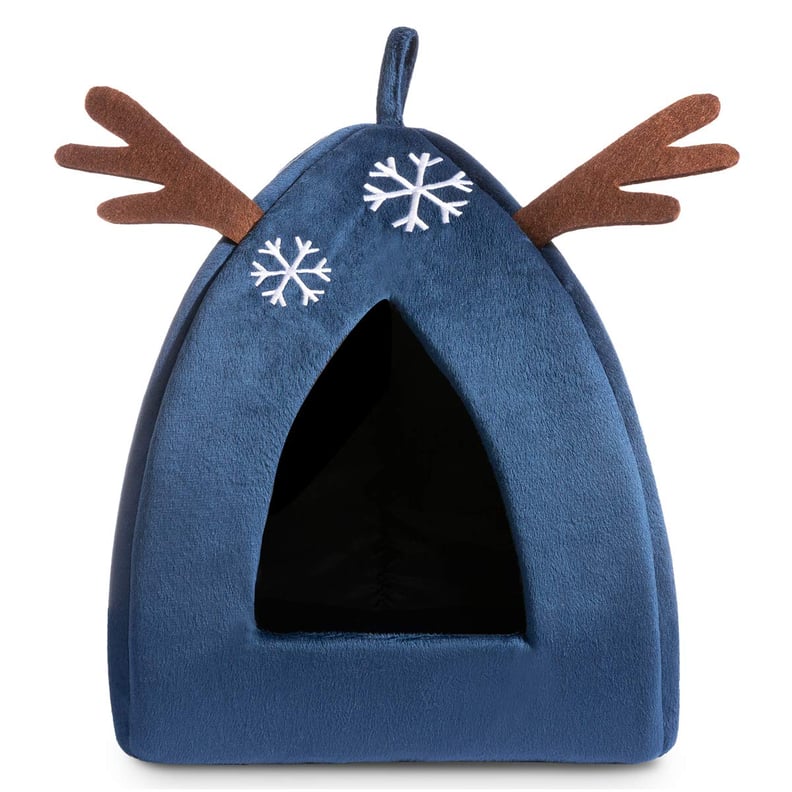 Hollypet Self-Warming 2-in-1 Cat Bed — Blue Reindeer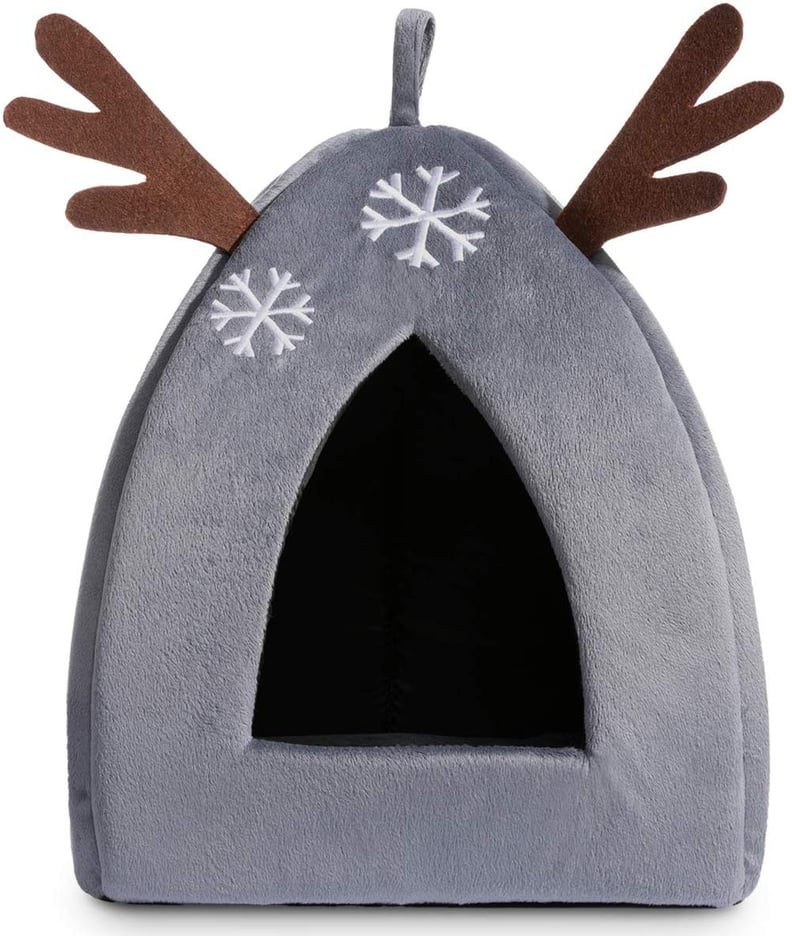 Hollypet Self-Warming 2-in-1 Cat Bed — Gray Reindeer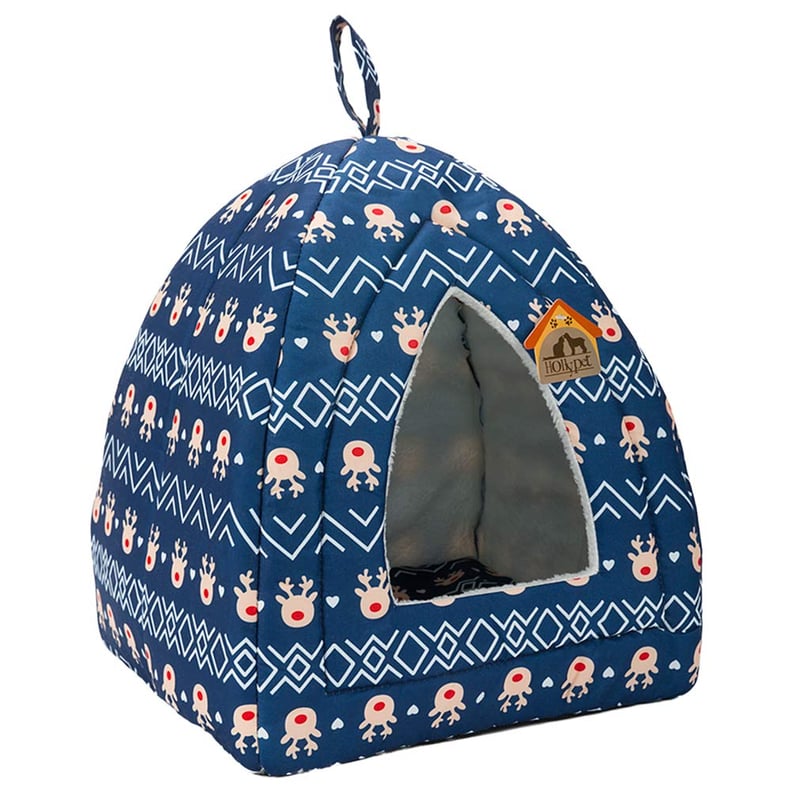 Hollypet Self-Warming 2-in-1 Cat Bed — Blue Reindeer Pattern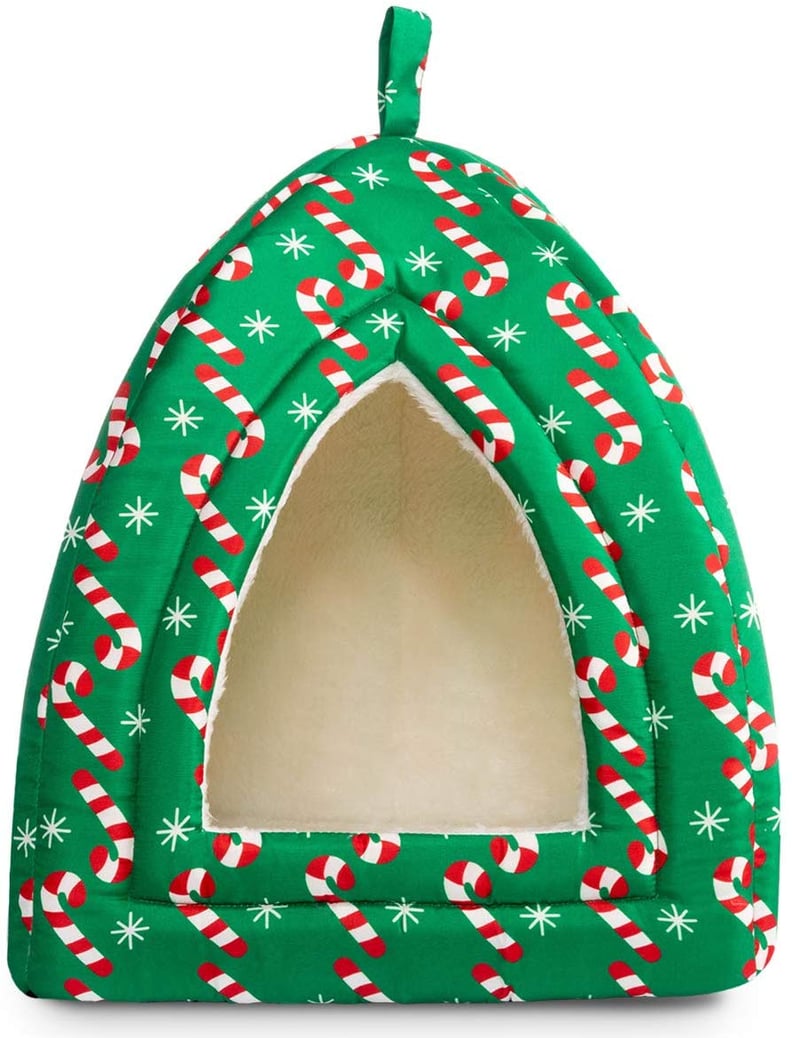 Hollypet Self-Warming 2-in-1 Cat Bed — Candy Canes