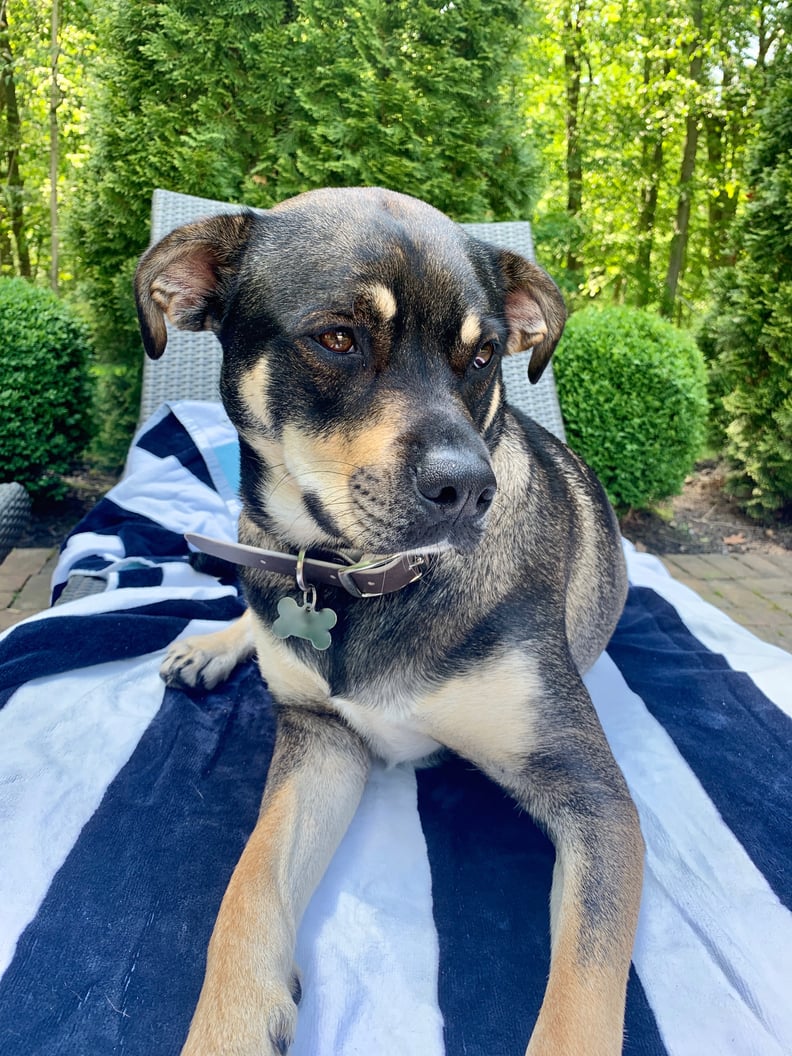 Catherine Sullivan
Catherine Sullivan
The text message read "Yappy Hour." Maddie, my college roommate, sent me an invite to attend an event at one of our favorite restaurants in Athens, Georgia, that was partnering with the Athens Area Humane Society to host an event for the shelter. After Hurricane Irma swept up the East Coast in 2017, the Humane Society took in even more pets from coastal areas that were under water.
As soon as we walked under the giant tent, I beelined for the playpen filled with a litter of brindle puppies, where the biggest one could not have weighed more than seven pounds. There was one puppy that seemed a little shy and kept mostly to herself. She was smaller than the rest and had a lot more color on her than most of her siblings. I walked over to her and sat down, and her tail immediately started wagging, she scrunched up her little brown eyebrows, and wiggled her way over to me. She tried to nuzzle in so I picked her up onto my lap. Once I took out my phone to take a video, she looked at the screen, smiled, then looked away again. Maddie glanced over at me with knowing eyes — we had just found the third roommate of our apartment.
Before we left, I inquired about the puppy. The woman told me that she was the only one left without a new home. After just losing my dog of 16 years over the summer, I didn't know if I was ready not only to have another dog but also to balance a dog with the responsibilities of being a collegiate athlete. I was also worried that my mother would disapprove, but I put my name down anyway. I was only going to get a call if no one else picked her.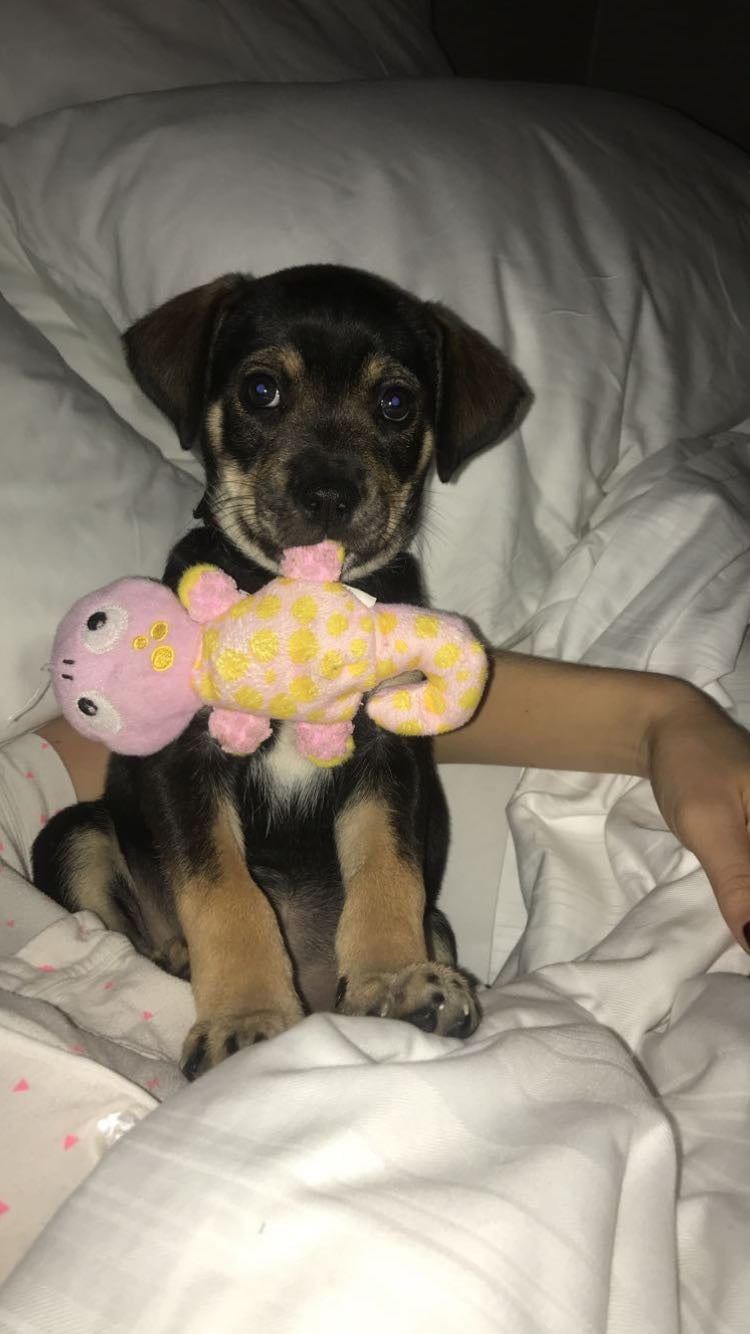 The phone rang the next morning, and two hours later I was headed down to the shelter to pick her up. She was the only puppy left in a giant crate that had been filled with her other siblings. I decided to name her Nala, and when I called that name, she suddenly awoke. After a FaceTime with my parents and a little begging, my mom's exact words were, "Oh Catherine, just get the dog." Nala had found her furever home.
The second Nala walked into her new home, she left that shy personality at the door. As soon as I unpacked her toys, those sweet and innocent eyes bugged right out of her head. She clumsily stumbled over her oversized paws to pounce on her toys. I knew then that I may have been fooled by her sleepy act.
As a puppy, she equally loved naptime, playtime, and snuggletime. Nala was, and remains to this day, a total diva — she consistently has to be the center of attention or else she howls in order to get more attention. We bonded over a shared love for watching Grey's Anatomy and Game of Thrones, although she did sometimes howl at the dragon noises. However, even after growing up with dogs my entire life, I had underestimated the level of responsibility it took to have a puppy.
It can be difficult enough to find time to feed yourself on busy days at school. And having a puppy is definitely not conducive to that . . . at all. Between feeding, walking, playing, potty breaks, training, and vet appointments, it was overwhelming. Luckily, Nala is incredibly smart, which helped her basic training and potty training move along quickly. But it still was a ton of work — especially when her smarts got her into trouble. At some point, Nala learned how to open the cabinet door so she could steal treats out of the box (which worked incredibly well for her, looking back on how frequently I had to buy her treats as a puppy) . . . until one day she got her head stuck in the box and was running around hysterically crying. It was an easy fix, but not the only time I had to rescue her, or clean up after her.
However, I know I wouldn't have been able to have my dog without my roommate. She'd been there for Nala since day one without a second thought. Maddie played a huge role in helping with Nala every single day, and I could not be more thankful for her. When I got Nala, I was definitely blinded by the puppy dog eyes and didn't think through the logistics of taking care of a pet by myself. But due to an amazing best friend and roommate, I didn't have to do it alone. I don't know what I would've done without her support and love for Nala — though I know we both agree that Nala was worth the work.