2020 Has Been Boo Sheet Halloween T-Shirt
We Genuinely Laughed Out Loud At This "2020 Has Been Boo Sheet" T-Shirt
As POPSUGAR editors, we independently select and write about stuff we love and think you'll like too. If you buy a product we have recommended, we may receive affiliate commission, which in turn supports our work.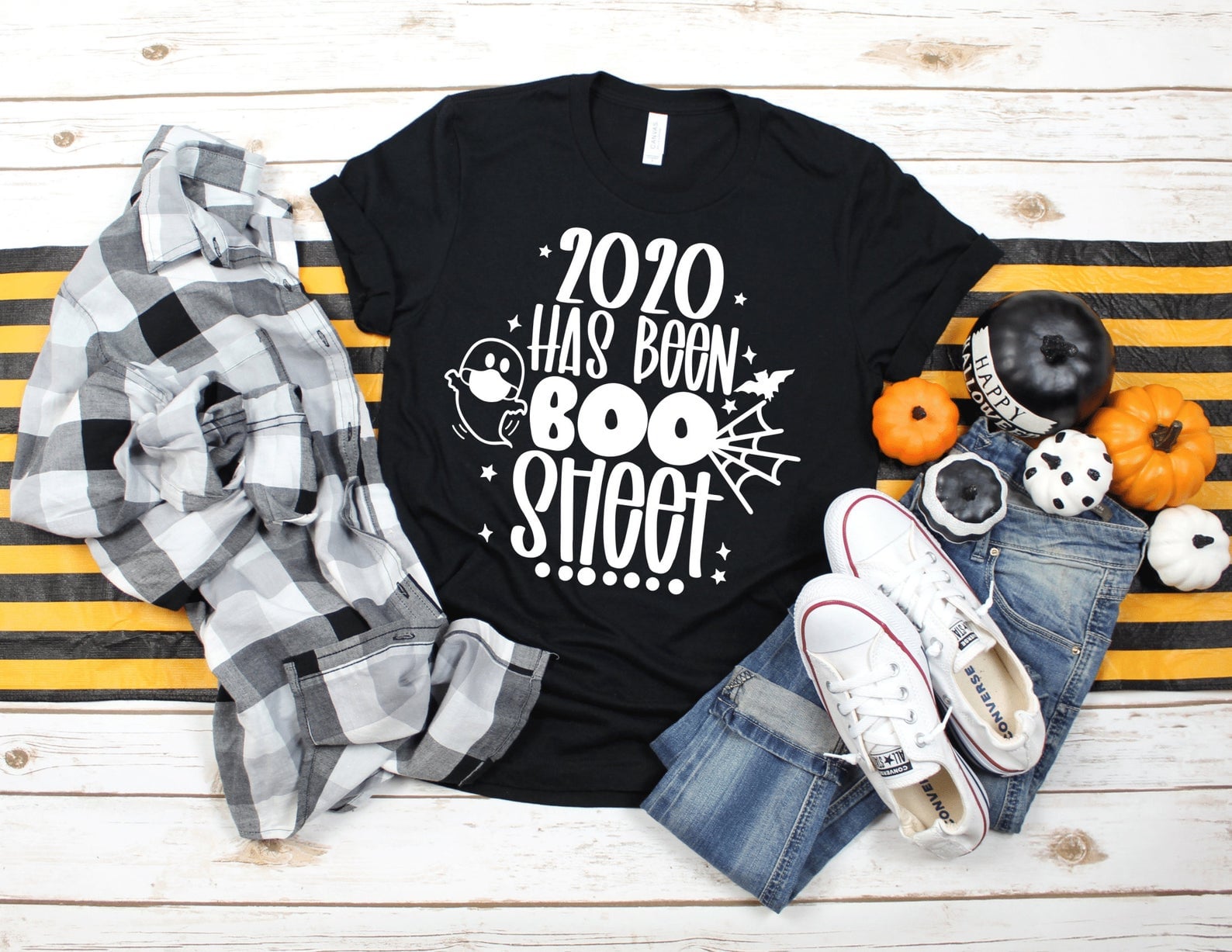 If there's one thing more frightening than horror movies and chilling reads, it's the year 2020. I mean, c'mon, if someone made a haunted house based on a global pandemic, being shut in at home with no escape, murder hornets, fires, bitter political turmoil, and everything else this year has brought us, that would be much scarier than some clown masks and fake blood. Long story short: this year has been hard and heavy for many reasons, and sometimes the best thing we can do to deal is just to laugh. That's why this ghostly Halloween 2020 Has Been Some Boo Sheet Funny Quarantine Shirt ($17, originally $24) is so great!
The t-shirt features a white ghost wearing a mask (safety first), a bat, cobweb, stars, diamonds, and the words "2020 Has Been Boo Sheet!" I genuinely laughed out loud when I saw this. From the clever play on words (it's "bullsh*t" but spookier), the adorable ghost, and the complete relevance — has a graphic tee ever been more accurate? — it pokes fun at an all-around crappy year.
You can wear the shirt with jeans or leggings, pair it with a button-down shirt over it or an unzipped hoodie, or simply wear it as your Halloween costume this year (you won't have any fancy parties to go to, so why not let your shirt do the talking for you?). And in the years to come, when you pull this shirt out of your closet and slip it on, you can enjoy the laughs (and sighs) as you remember a truly unforgettable time.