Source: POPSUGAR Photography / THEM TOO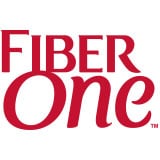 Shorter days can lead to longer afternoons, which is why we partnered with Fiber One for this uplifting post.
It's impossible to miss the daylight hours slowly being sucked into darkness, which is the signal Summer is definitely over. Stop the afternoon slump with a few things you can toss in your bag that will leave you feeling refreshed and ready to take on anything. If you're a Scorpio, Sagittarius, or Capricorn, these are your months, so check out must-pack items that complement your personality.