American Horror Story Hotel Theme
This Hotel Is Replicating American Horror Story, and It's EVERYTHING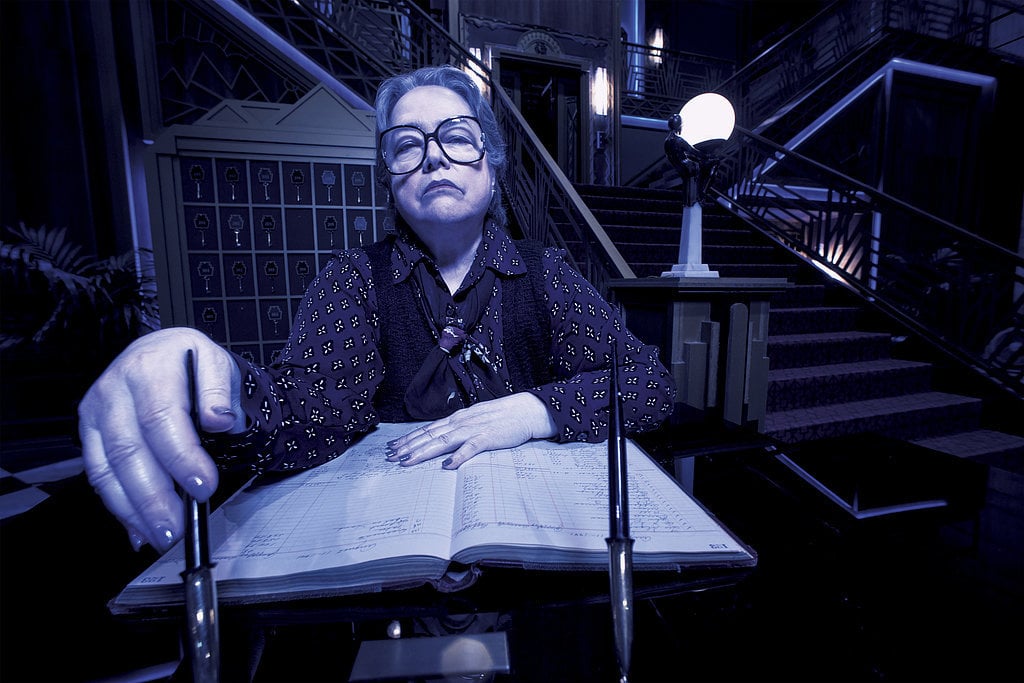 Image Source: FX
You're already well aware that season five of American Horror Story premieres tonight (!) at 10 p.m. on FX, and this time, the tale unfolds in a hotel of horrors. This year's run is said to be as ghastly as ever — we'd expect nothing less from Ryan Murphy — so we're (literally) anxious with anticipation.
And for the truest of
AHS fans, the terror doesn't have to stop at the end of the episode — the Radisson Blu Aqua Hotel in Chicago is offering an overnight package inspired by this season of the show.
BRB while I go book an impromptu flight to Chi Town.
Included in the deal, which starts at $399 and is offered from Oct. 30 to Nov. 1, are all of these wonderfully frightening accommodations:
Overnight stay in an American Horror Story-inspired room on floor 17
Exclusive access into the business lounge, which will be transformed into March's office from the show, where guests can enjoy a complimentary breakfast, evening beverage service, and more
Two bloody cocktails from Filini Bar & Restaurant
Entry into the hotel's All Hallows' Eve party at Filini Bar & Restaurant on Oct. 31

Image Source: Radisson Blu Aqua Hotel
Whatever you do . . . do not disturb.