Every morning is a fresh start and a chance to set good intentions. We've partnered with
Walgreens
to help you get a head start on wellness.
It's always tempting to hit snooze in the morning, but getting up early is an opportunity to make major contributions to your well-being — just ask Geri Hirsch, creator of the wellness, fashion, beauty, and lifestyle blog because im addicted. For Geri, being 33 weeks pregnant is no reason to abandon her morning routine, which encompasses mental, emotional, and physical preparation for the day ahead. To help you make the switch from hibernating bear to full-fledged early bird, we asked Geri for her top five morning must dos.
While being wrenched from sleep by a screeching alarm has somehow become normal, Geri's day starts much more peacefully and old school. For the past four years, she has chosen not to draw the shades and let nature's natural light switch — the sun — dictate her sleep patterns. "Waking up to natural light keeps you on the circadian rhythm and keeps your sleep cycles pretty uniform," she says. "I think that is super important in general, and it helps you to figure what the optimal amount of sleep is for you and what time you should go to bed."
Geri tracks the length and quality of her sleep with a sleep monitor, but one piece of technology remains notably absent: she keeps her phone on airplane mode from bedtime until she is ready to start work. Her case for powering down for the p.m. is strong: "For starters, sleeping with your phone on airplane mode means you don't have electromagnetic fields around your head as you sleep," she says. "On top of that, my phone doesn't get bright at any point in the night because I'm not getting texts or emails. And lastly, it's just a much more relaxing way to start the day. I found that when I would check email in the morning, I was just stressed about everything that I'd already read, and that didn't serve me. I found that I could delay that stress until I was actually sitting down at my computer and responding to email."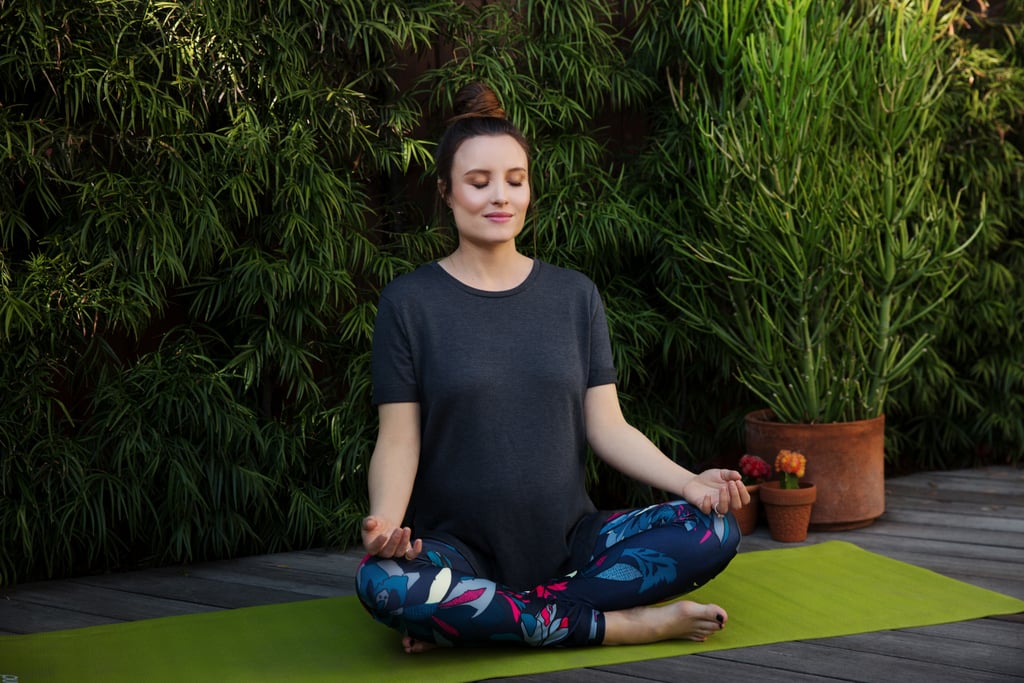 No matter where she is, the first order of business when Geri wakes up is to hit the yoga mat and close her eyes again for 20 minutes of Transcendental Meditation (TCM), focused on a silent mantra. "It does so many things," she says. "It helps really clear my mind and starts my day on a very calm note. Also, science has shown that when you do TCM, you have alpha waves on your brain — which is one of the greatest calming sensations you can experience and gives you energy. After meditating, I just feel really good and grounded, and my mind is clear."
Looking to skip that morning cup of coffee? Hot water and lemon can help hydrate the body; plus, it is an easy way to get more vitamin C. "The first thing I consume every morning is hot water with lemon," says Geri. "It flushes my system and hydrates my lymphatic system."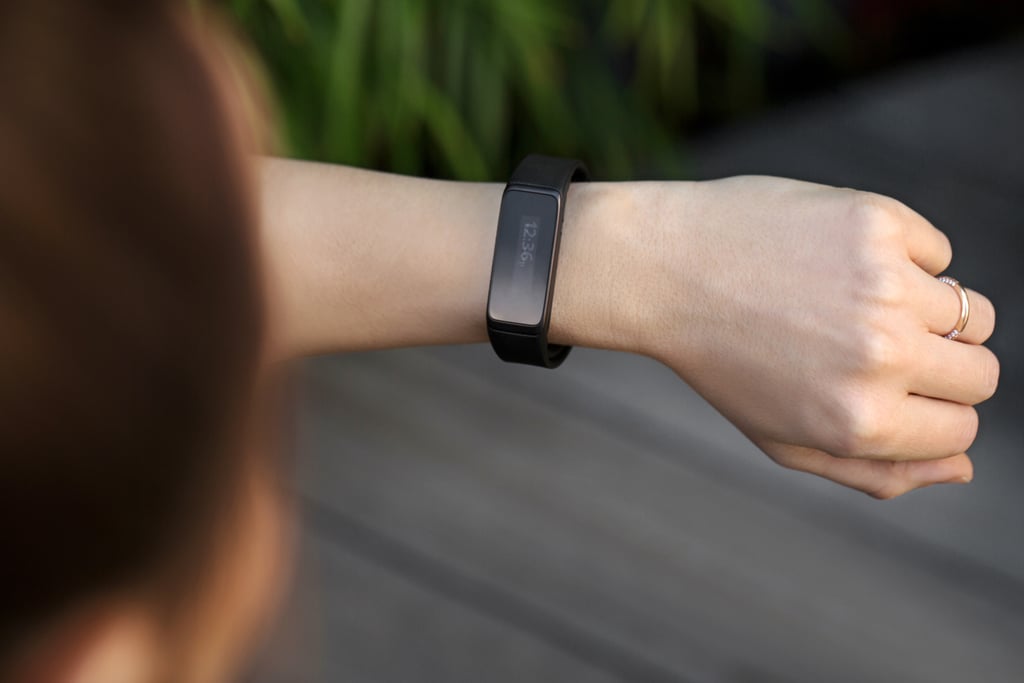 For the moment, Geri has eased up on the more intense workouts she enjoyed prepregnancy. But exercise is still very much a part of her life, in the form of 10,000 steps a day. She tracks her progress with an activity tracker and packs a bag with a water bottle and healthy snacks to stay hydrated and nourished throughout and keep her blood sugar levels balanced.
Just like Geri's entire morning routine, it's a goal that feels natural to who she is. "I'm really focused on getting in my steps. It's just a part of my life and not something I have to calendar," she says.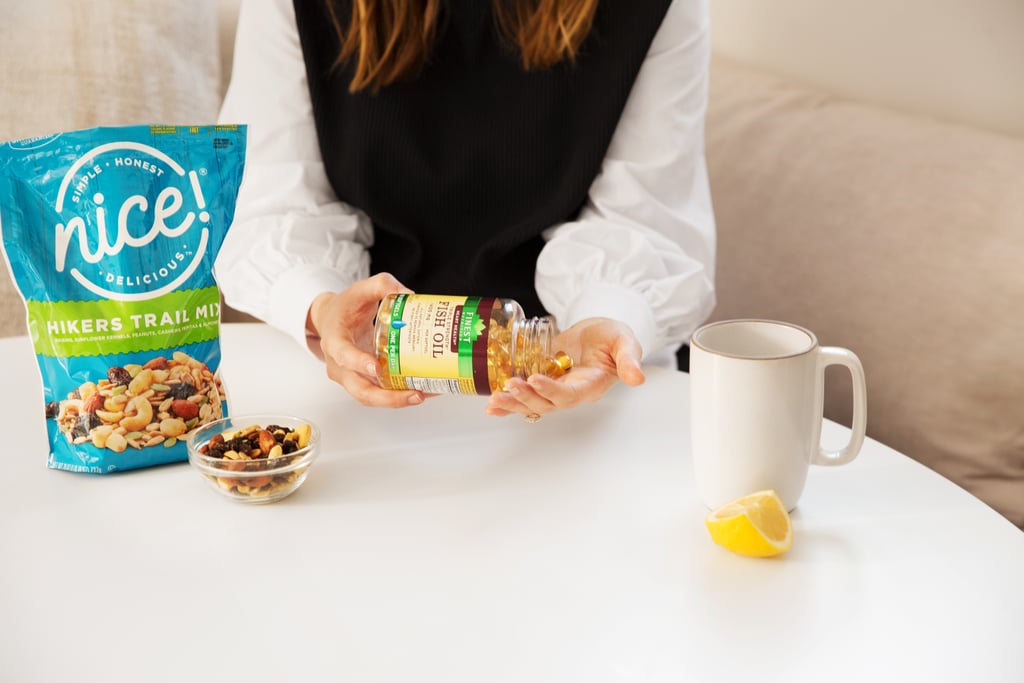 A nutritious breakfast helps give you energy to start your day, which is why Geri never skips it: "I eat breakfast every single morning. It's important, and I make time for it," she says. But don't forget about fish! Yes, even at breakfast time. Two servings of fatty fish a week can help get you the omega-3 fatty acids needed for good health. Or, like Geri, you can supplement with a fish oil to get an adequate amount of these healthy fats. "A fish oil supplement is one of the most important things I've added to my diet, and I take it every day," says Geri.
There's a Buddhist quote that states, "The mind is everything. What you think, you become." In keeping with this philosophy, Geri makes a point each morning to choose her thoughts as she chooses her outfits and positively define her goals and attitudes for the day.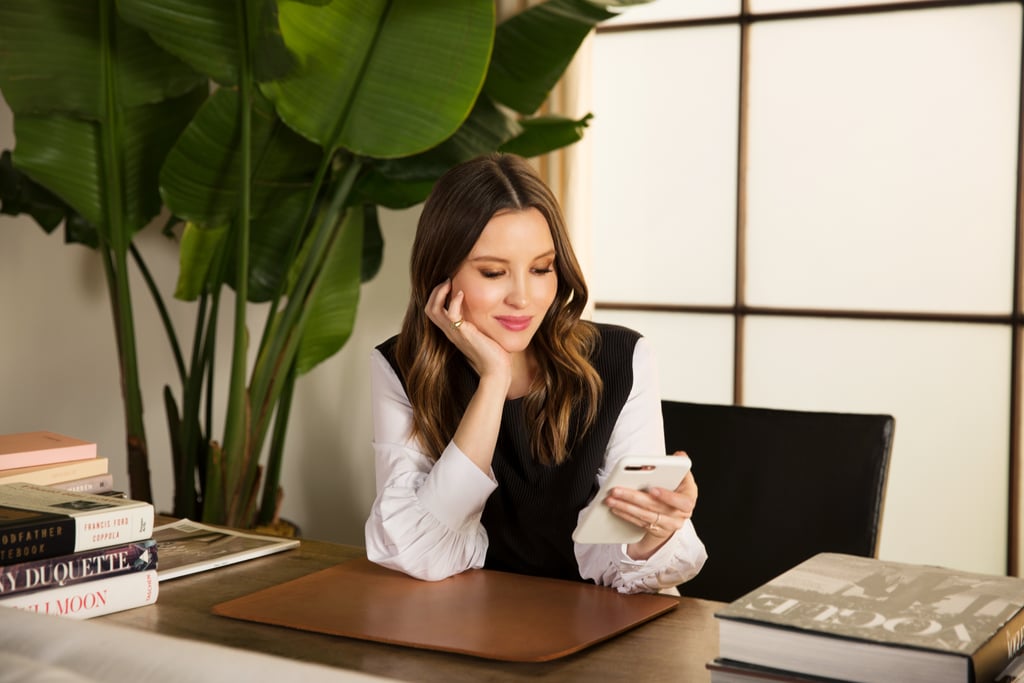 "When I get in the shower, I think, 'Ok, what do I have going on today? How am I going to live my life today? What are my thoughts going to be like today?," she says. "It's basically just being mindful that only I am responsible for my thoughts; nobody else has power over my thoughts and feelings except for me. Which requires a lot of work on my end, because of course things hurt your feelings, or people upset you. But in those moments, if you remind yourself that you're only upset because you're choosing to be, it puts it all on its head."
Just 10 months into Geri's marriage, her young, active husband's heart stopped during his morning run. His recovery transformed their lives and outlook, from Geri's writing focus to their baby's imminent arrival. Here's what life looks like when you make time to cherish every moment, and yourself.
Credits: Producer: Jane Derryberry/Susannah Orchard; Photographer: Gari Askew; Hair: Jasmine Robles; Makeup: Claudia Ramirez