Best Steamer
I Finally Bought the Perfect Steamer — It Saves Me Hundreds of Dollars on Dry Cleaning
As POPSUGAR editors, we independently select and write about stuff we love and think you'll like too. POPSUGAR has affiliate and advertising partnerships so we get revenue from sharing this content and from your purchase.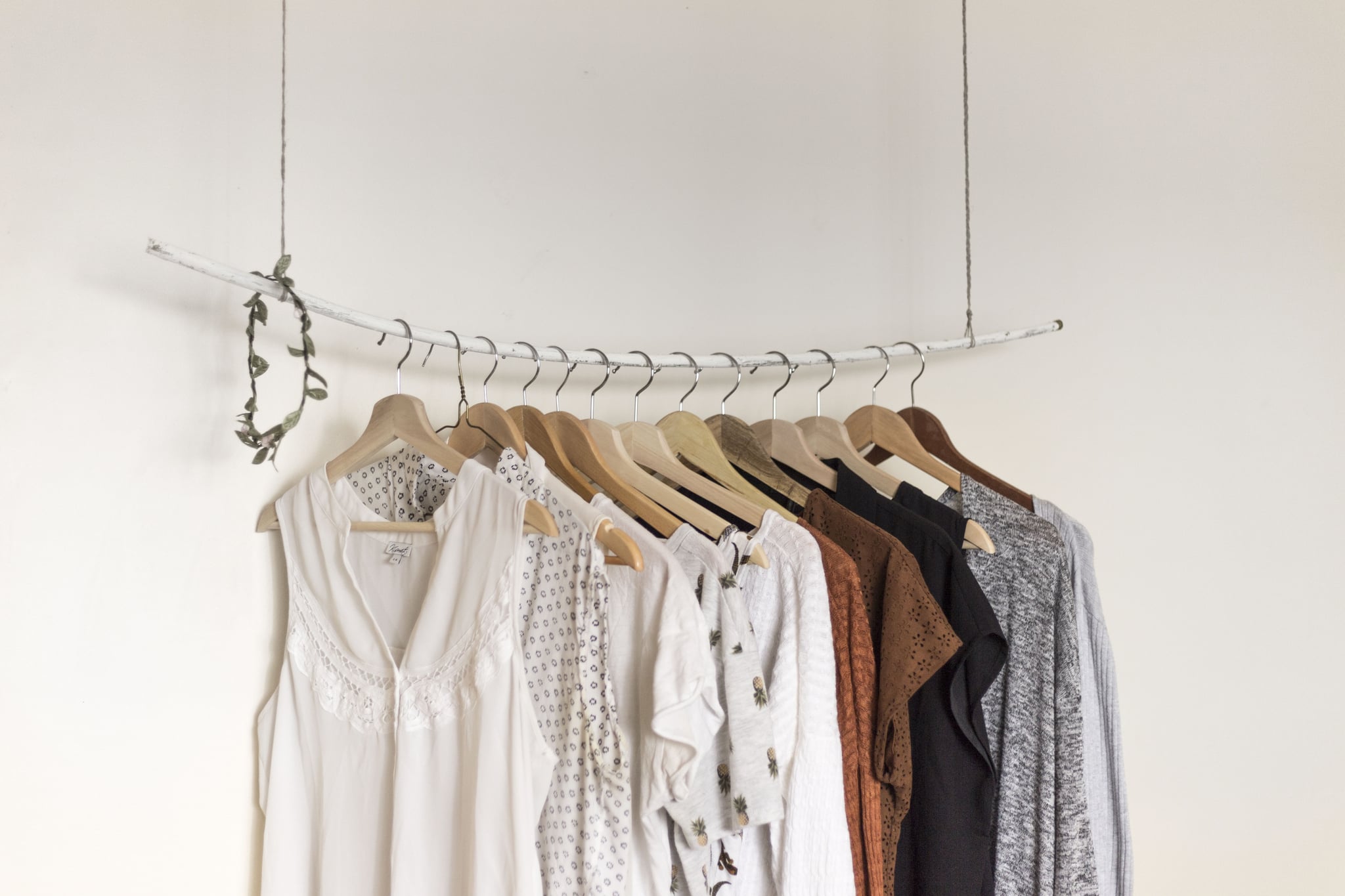 For years, I have wanted a steamer, but I always put off buying one because it felt like a "want" rather than a necessity. I wear lots of blouses, dresses, and pants that get wrinkled easily, and in the past, I just sent them off to the dry cleaner. One day, I was visiting my friend before we were going out to dinner, and I realized that the dress I brought over was a crumpled mess. She rolled her steamer out of the closet, I used it for less than five minutes, and the dress was good as new.
The whole situation made me realize how silly it was that I was spending hundreds of dollars a year on cleaning services. So I headed over to Macy's to weigh out my options and went with the Salav Garment Steamer ($55, originally $80). I am totally obsessed with my purchase. All you do is fill up a little bin with water, attach it to the device, turn it on, and you're all set. It also includes an adjustable hanger so that you can easily steam your clothes. It takes about 45 seconds to heat up with up to 46 minutes of steam time. Just make sure to always hold the nozzle away from you — that steam could burn you.
Overall, the steamer is easy to use, plus it saves me a ton of time and money. My clothes look smooth and fresh regularly without the added effort of paying someone else to do it. If you have been holding off on investing in a steamer, I'm telling you to do it ASAP! The one-time purchase will last you for years. Plus it works on more than just clothes — use it for curtains and bedspreads too. I honestly can't believe I waited as long as I did.