Cleaning Supplies Everyone Needs
15 Cleaning Supplies Every Home Should Have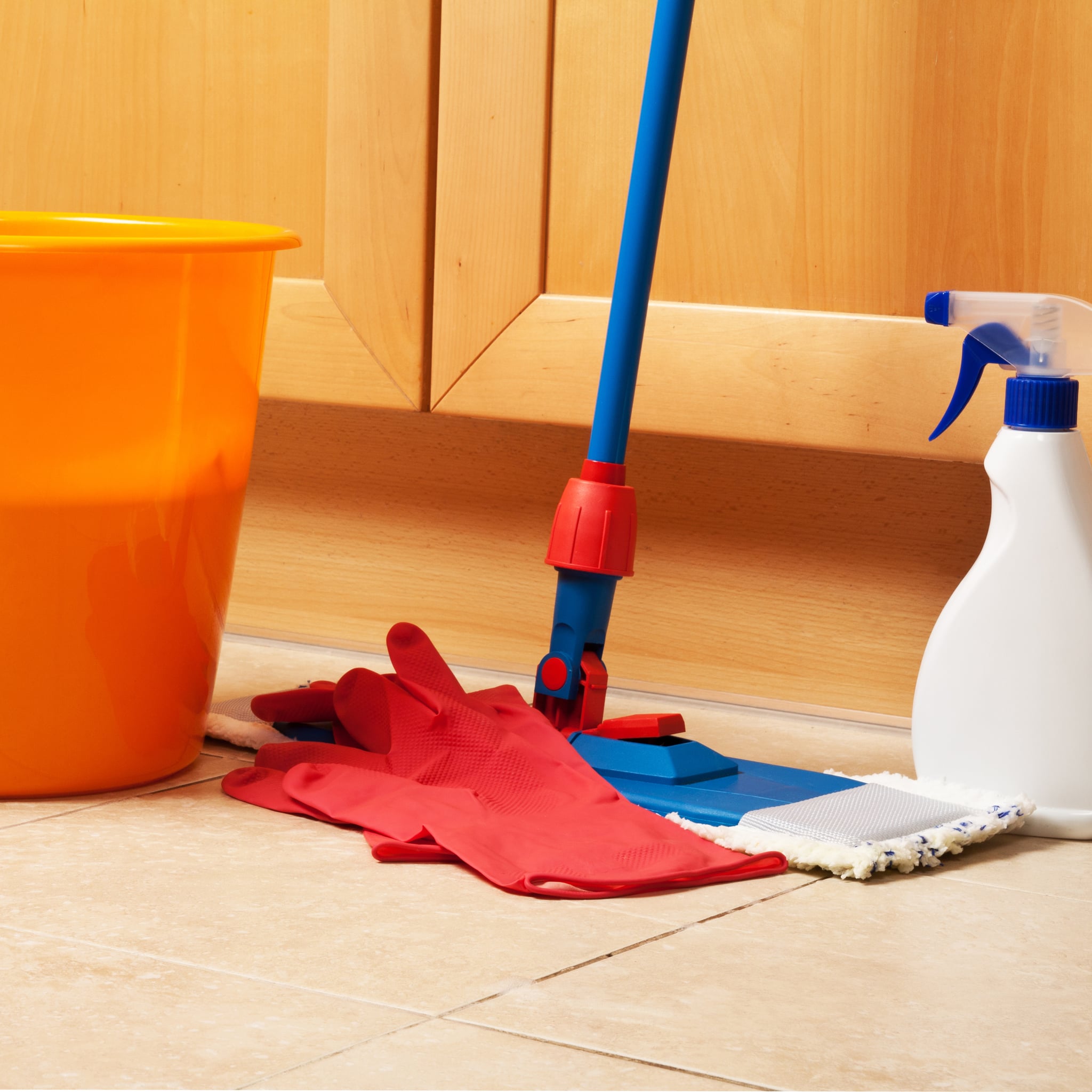 Even if cleaning isn't your thing, it's a good idea to stash these helpers in your space to tackle whatever messes might pop up. Along with keeping your space sparkling, these items are so smart to have on hand. We know there are so many ways to DIY your own supplies, but don't forget to pick up these things that make cleaning easier.
Vacuum cleaner: Even if you have a small space, a vacuum cleaner is a must. You can go all out and invest in a fancy model, but there are several options for any budget. And even a minivac helps suck up dust and debris from wood floors.
Broom and dustpan: Useful for sweeping up spills, a broom also works double-duty to collect spider webs and get rid of collections caught at the high corners of rooms.
Superabsorbent clothes: You can find absorbent towels at the dollar store, but you can make your own wipes from old t-shirts that can be tossed in the wash and used again.
Rubber gloves: For unexpected messes that might really freak you out (think overflowed toilet), having rubber gloves is really smart. Store a pair under the sink in your bathroom and under the kitchen sink, too.
Bucket: Having a bucket on hand helps when washing the floor — or when washing bigger items that might not fit in your sink.
Mop: A basic sponge mop cleans your floors, but also helps absorb water if needed. And you can even make your own floor wipes to use with sweepers, too.
Sponges: Along with using them to wash dishes, use sponges to wash walls, clean up spills on floors, and scrub the bathroom. And if you pick them up in bulk, you always have a few on hand. Toss them into the dishwasher to refresh.
Baking soda: With so many uses, baking soda is a super cleaner for around the house. And it also puts out grease fires.
Vinegar: This antibacterial powerhouse can be used straight from the bottle for cleaning countertops or mixed together with other household ingredients to create natural cleaners for every room in your home.
Castile soap: A natural soap that cuts through grease, castile soap comes in a variety of scents and can be used for washing dishes or even as a cleansing shower gel.
Hydrogen peroxide: You might think hydrogen peroxide is only for cleaning wounds, but it also does wonders, naturally whitening around the house.
Old toothbrush: After replacing your old toothbrush, add it to your cleaning supplies to use for scrubbing grout clean and tackling hard-to-reach spots, like behind the bathroom faucet.
Toilet bowl brush: Because no one wants to do the job by hand. And with this cleaning hack, the job really isn't that bad.
Squeegee: This helper makes washing windows so easy and also does wonders on glass shower doors.
Spray bottle: Fill it with soapy water, mix your own cleaning supplies, or fill it with straight vinegar — a spray bottle really comes in handy while cleaning.