Creative Save-the-Dates
4 Types of Highly Creative but Affordable Save-the-Dates
With all the wedding expenses, it's good to find ways to cut costs. One of the smartest things you can save money on is the save-the-dates. But don't worry, you don't have to forgo creativity for cost. There are plenty of ways you can blow people away with your imaginative save-the-dates without emptying your pockets. Here are some examples to inspire you:
The DIY Save-the-Date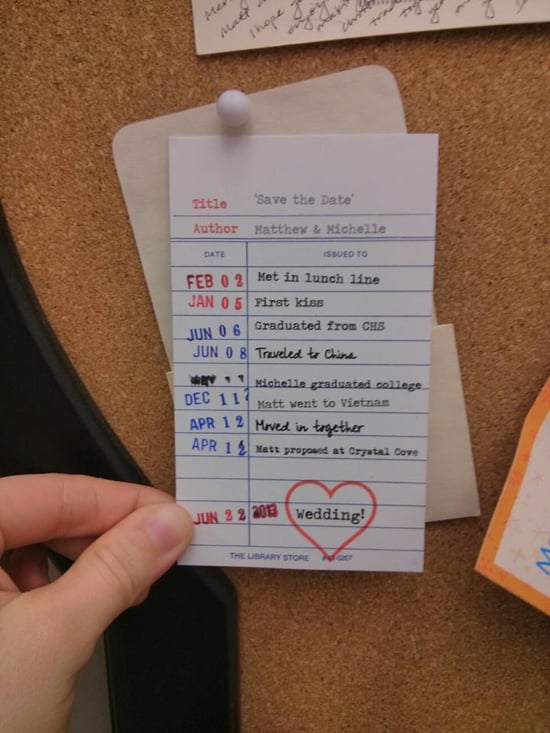 There are so many reasons why this library card save-the-date takes the cake. It obviously has great significance to the couple and it also looks like it's really cheap and easy to make. Further, it's extremely creative and doesn't look like it's been printed from a template.
The Video Save-the-Date
Jeff and Erin's save-the-date video went viral and received more than one million views on YouTube. It's very clear why that happened. The concept of the video was pure genius: it's basically a parody of a big motion picture firm with special fire effects and more.
The Hand Drawn Save-the-Date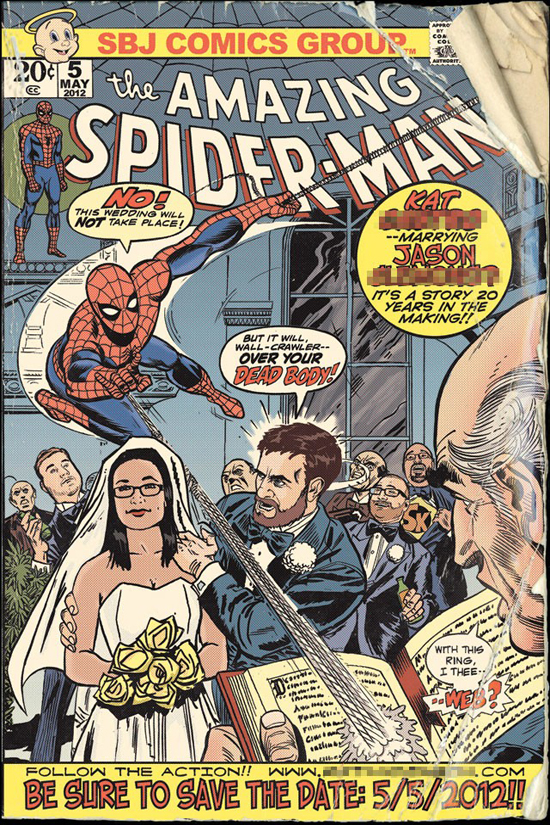 Reddit user jwc1138 had a lot of success using his drawing skills to create a comic book illustration for his save-the-date cards. If you're a whiz at drawing, or know someone who is, consider drawing your own save-the-dates. It's a great way of personalizing these special cards.
The Photoshop Save-the-Date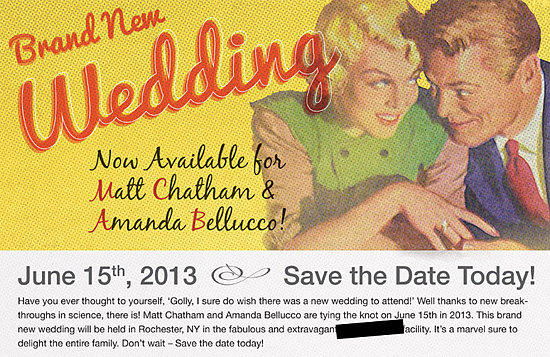 When Matt and Manny decided to tie the knot, they went above and beyond the calls of creativity and photoshopped pictures to suit different themes. You can do wonders with photoshop and you will definitely save a lot of money when you design your own card.
Here are more of Matt and Manny's save-the-date designs below: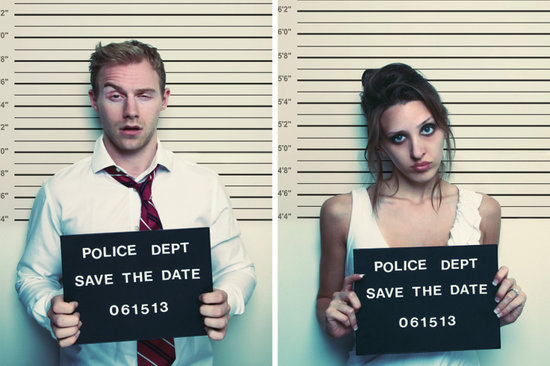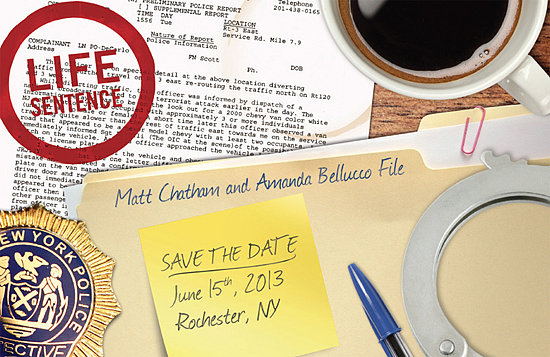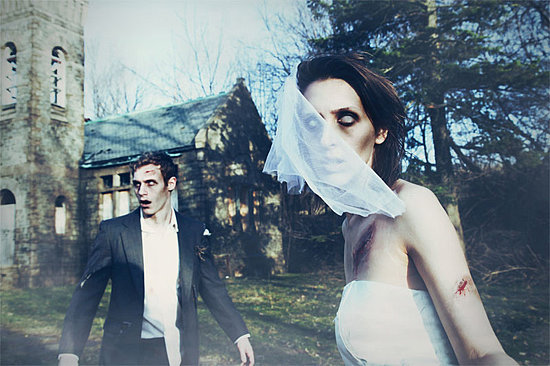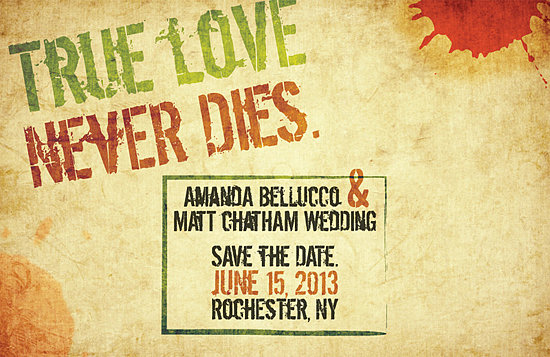 Check out the rest of their designs here.
Source: imgur User bsbtauldl, imgur User jwc1138, and imgur User mattchatham