DIY Antifog Spray For Mirrors
Spray Antifogger For Steamy Bathroom Mirrors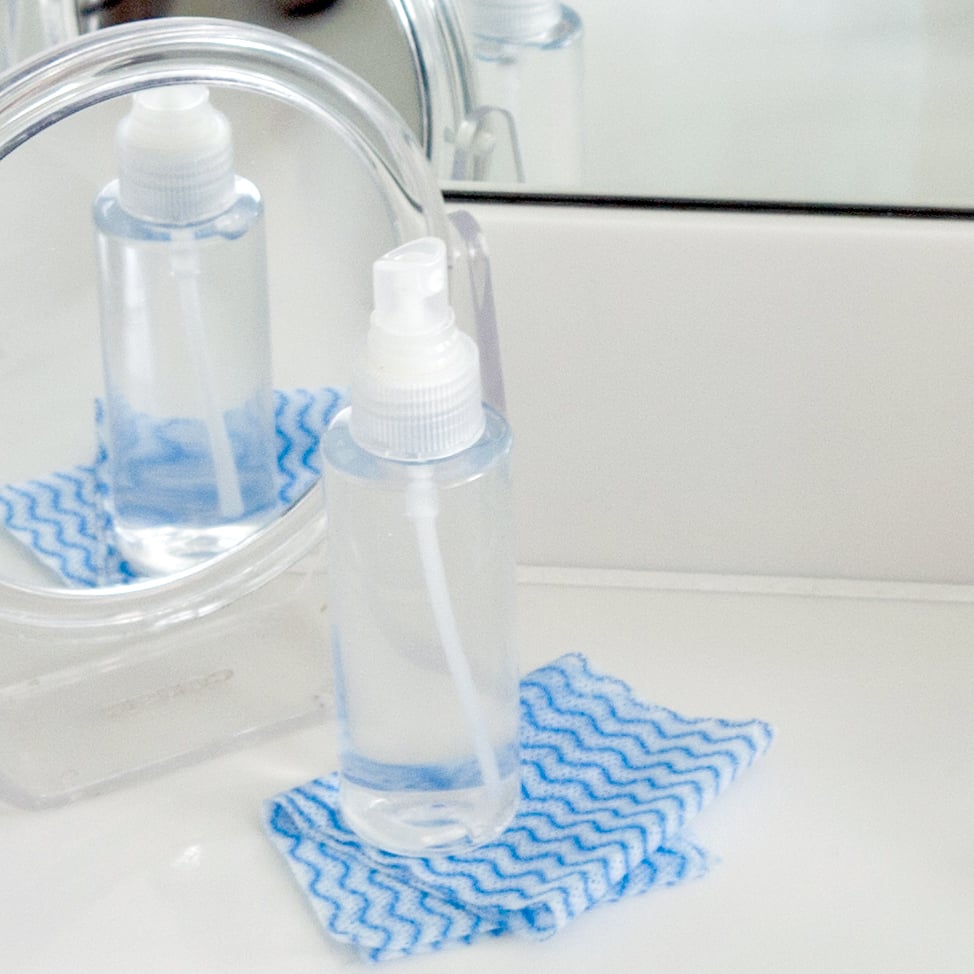 A foggy mirror after showering is a real bother. You don't want to use your towel to wipe away the steam, and sometimes opening a window or door lets all that wonderfully warm air out, leaving you shivering. Make life easier with a DIY antifogger that uses ingredients you already have on hand. Plus, this spray is eco-friendly and basically costs nothing to make.
What You'll Need:
Small bowl
1 cup hot water
1 tablespoon vinegar
Funnel
Small spray bottle
Lint-free cloth
Directions:
Heat the water until it's just about boiling, and pour into the small bowl. Add vinegar and stir. The vinegar and water mix together to create an antifogger that helps keep mirrors clear when showering.
Once at room temperature, pour the liquid into a small spray bottle using a funnel as needed. To use, spray over the mirror and use the lint-free cloth to wipe away, which leaves the mirror resistant to fog for at least a month.
If you see fog returning to your mirror, simply reapply and you'll be welcomed with fog-free mirrors whenever you step out of the shower.