DIY Candy Corn Candleholders
DIY These Adorable Candy Corn Tea Lights in Minutes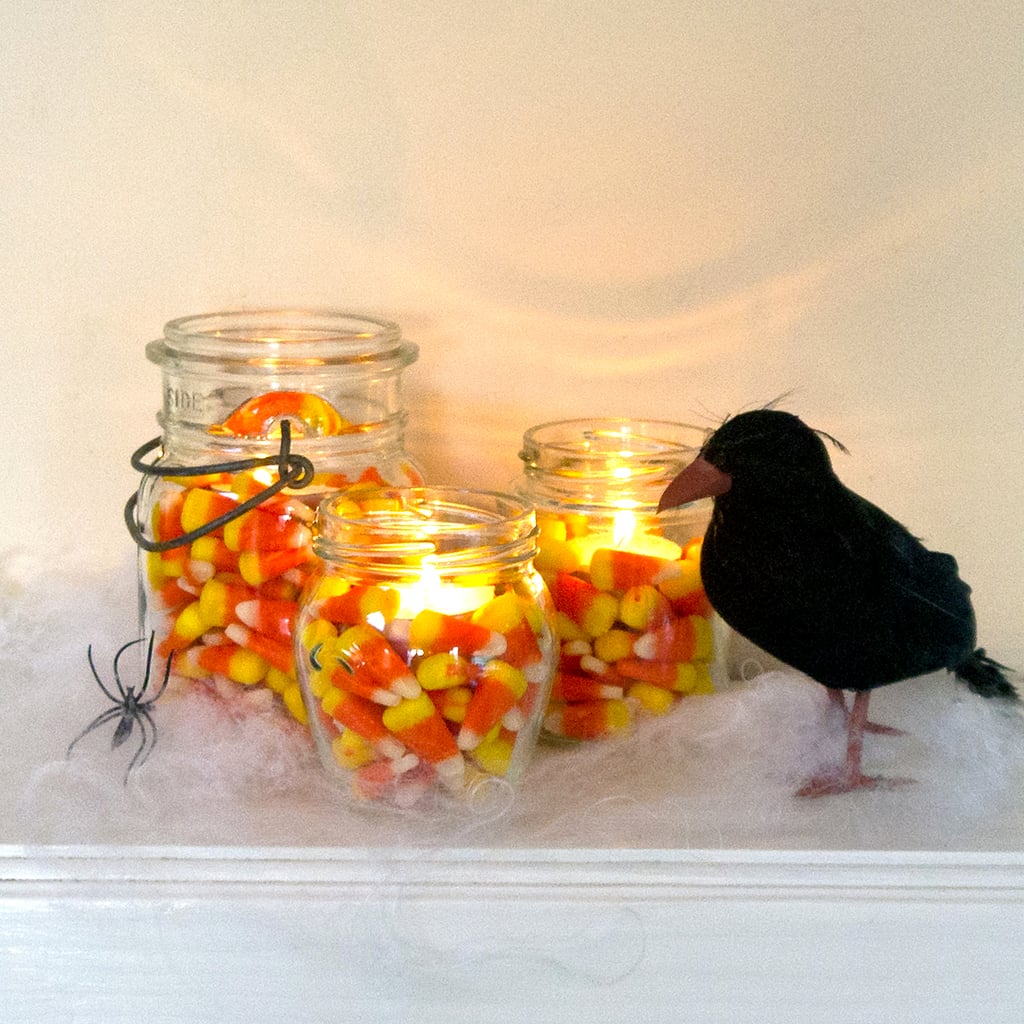 If you're looking for a quick way to add a bit of Halloween to your home, DIY these cute candy corn tea lights that only take a few minutes to make. And since these decorations are really simple, they're fitting for an afternoon of crafting with girlfriends or nieces and nephews. Extra bonus? Sweet treats to snack on while putting the candles together.
What You'll Need:
Candy corn
Glass jars
Tea lights
Directions:
Fill the base of the glass jars with candy corn, filling around one third of the way to the top rim of the jar. This is also a smart project for giving new life to old glass containers.
Now nestle a tea light in the candy, then carefully drop more candy around the outside edges of the candle, camouflaging the light. Sadly, once those delicious candies go in the glass, they are no longer edible, so make sure to have extra on hand for snacking.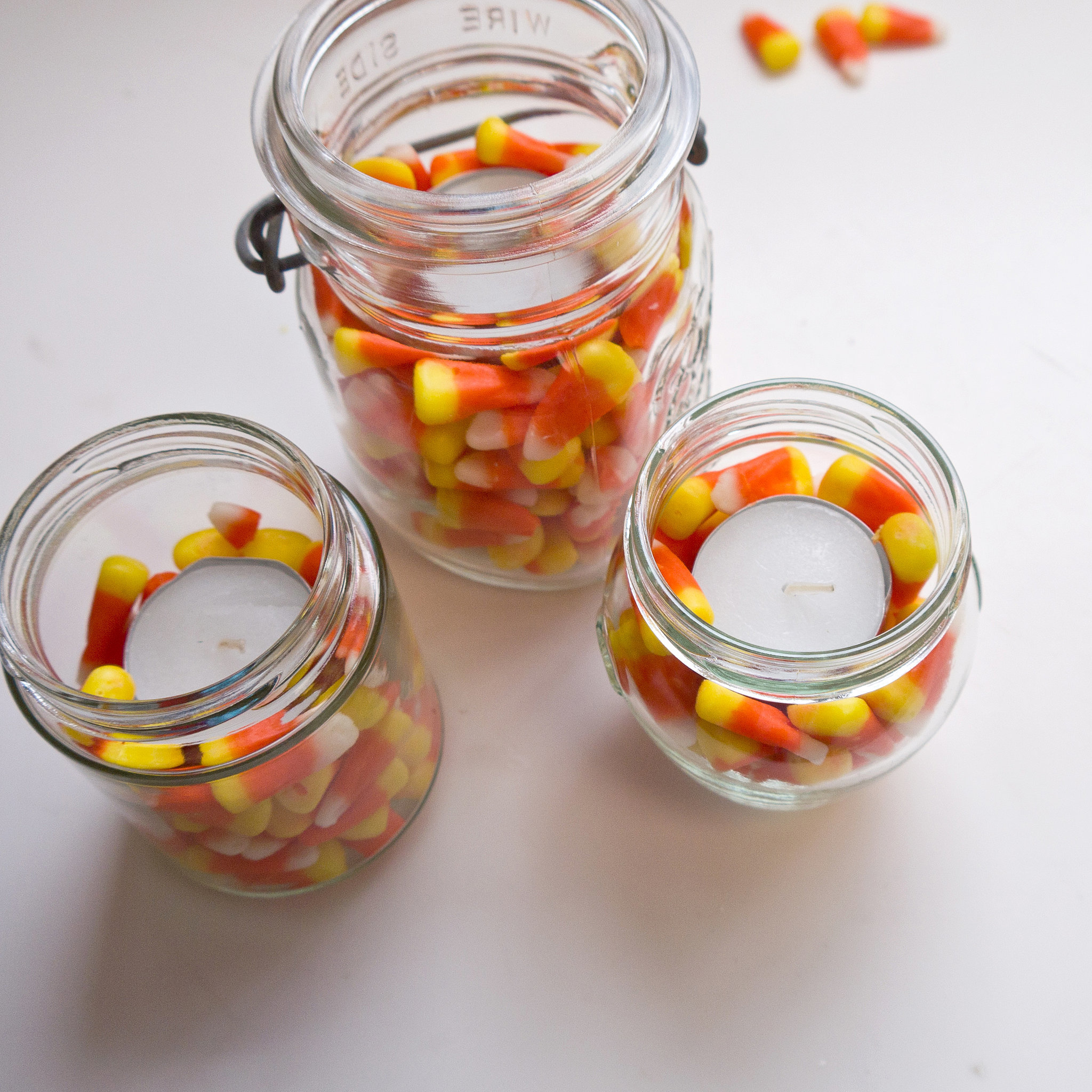 Once night falls, light the candles and enjoy the soft glow. And you'll find that the residual heat of the tea light also warms the candies, dispersing a lovely scent. Happy Halloween!