DIY Dusting Wipes
Easy, Breezy Homemade Dusting Wipes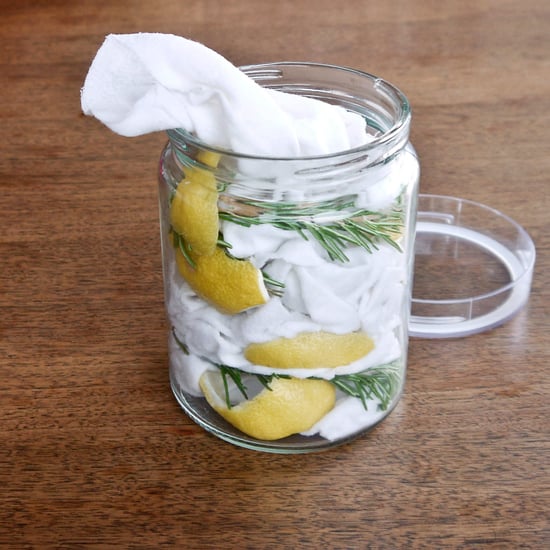 Keep your house looking fresh and clean with the help of eco-friendly dusting wipes that polish away buildup and pesky dust. And these cloths can be used over and over, which makes this DIY really budget-friendly, too. Along with repurposing lemon peels for a lovely citrus scent, tuck in a few sprigs of rosemary for extra homeyness and cleaning power.
What You'll Need:
1 cup dusting spray
Small bowl
Rind of one lemon
4 to 5 rosemary sprigs (optional)
4x4-inch cotton cloths
Sealable glass container
Directions:
Fill a small bowl with one cup dusting spray. If you aren't feeling like mixing together the spray, substitute it for one-half cup water and one-half cup white distilled vinegar to create a good base for the wipes.
Carefully cut away the peel of a lemon to use for creating the wipes. Along with adding a fresh citrus scent, the lemon rind adds oils to the wipes that naturally disinfect. And a few sprigs of fresh rosemary add fragrance and natural antibacterials that help clean surfaces.
Now place the squares of cotton in the liquid mixture, and gently squeeze so they are slightly damp. Layer them in the glass container with the lemon and rosemary. It's that simple! After each use, simply toss the dusting wipe in the wash, then tuck back into the container. If the wipes dry out, spritz with water or more dusting spray.
Looking for more quick, easy, and affordable cleaning supplies? Here's a list of our top picks!
Image Source: POPSUGAR Photography / Sarah Lipoff