DIY Fabric-Covered Bulletin Boards
DIY Chic Fabric-Covered Bulletin Boards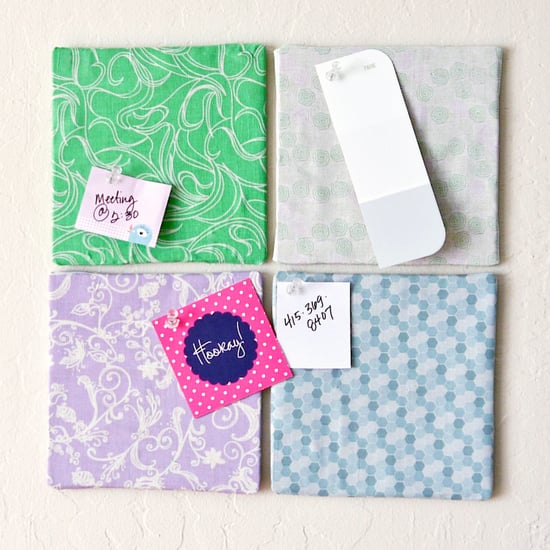 Bulletin boards are so helpful and are the perfect way to keep reminders where you need them, lists from getting lost on your desk, and coupons from mistakenly being tossed in the trash. Jazz up boring cork with cool fabrics that make mini bulletin boards chic decor. Most cork board sets come with adhesives that help them stick to just about anything, making the finished organizers perfect for sticking to your office wall or dorm room door. And a set of these cute organizers only costs a few dollars to make.
What You'll Need:
Spray adhesive
Pack of 6 by 6-inch cork bulletin boards
Fabric remnants
Scissors
Newspaper
Iron (optional)
Directions:
Pick up fabric remnants at the craft store or repurpose stained shirts or skirts for this DIY. You can use the same fabric for covering all four squares or mix it up with a collection of colors and patterns. Place one section of fabric pattern-side down on your work space and position a cork board on top. Cut around the square, leaving a 1 to 2-inch border.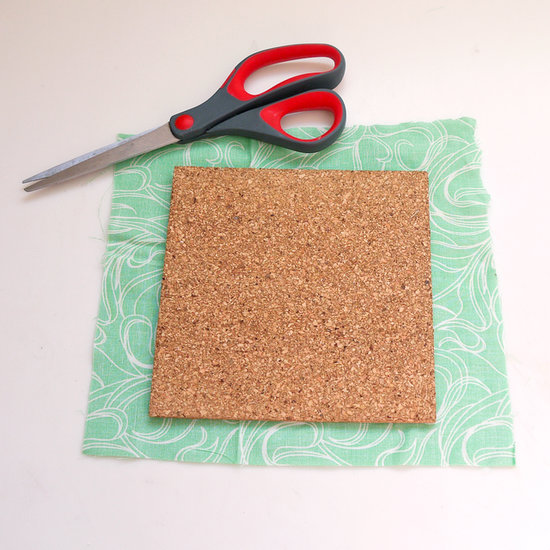 If your fabric has some serious fold lines or is really wrinkly, give it a quick press with the help of your mini ironing board before the next step.
Slide a few newspaper pages under the fabric and then spray the cork board and the edges of the fabric with the spray adhesive. Now flip the square of cork over and press onto the fabric, turning over to smooth the material as needed.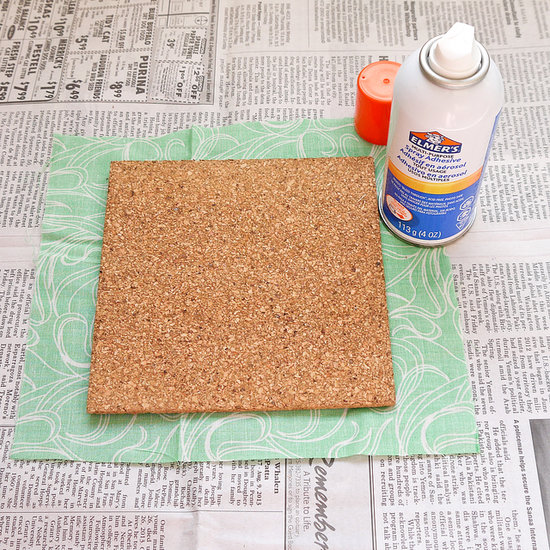 Now start wrapping the fabric around the cork board just like it's a package. Spritz with additional spray adhesive as needed.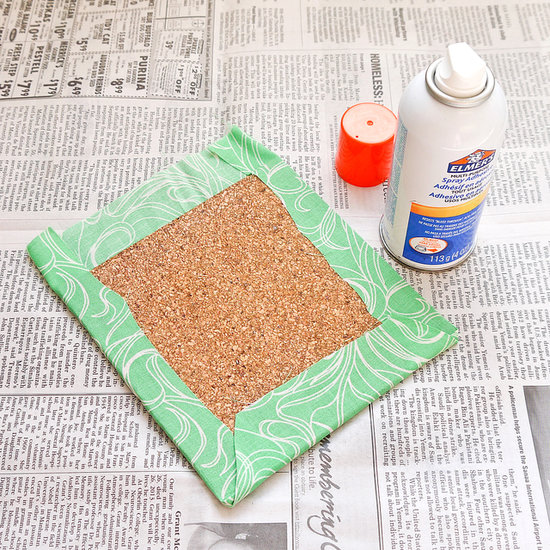 You're finished! Peel and stick the adhesives to each corner and then arrange in an interesting way. Or pack the stickies together with one of the boards and a box of push pins, and give to a friend as a cute gift.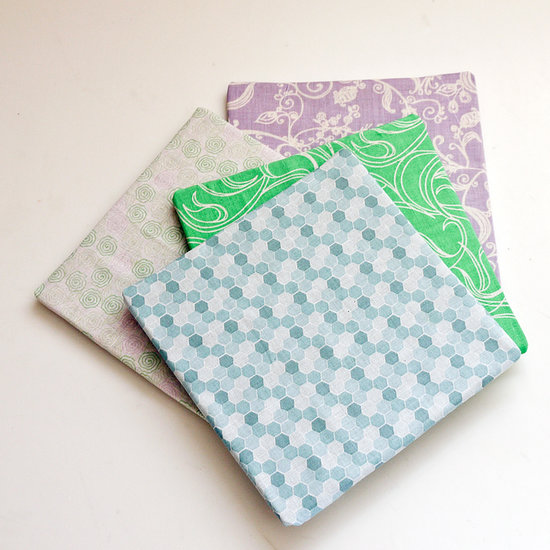 Image Source: POPSUGAR Photography / Sarah Lipoff