DIY Foaming Hand Soap
Goodbye, Expensive Refills: Make Your Own Foaming Hand Soap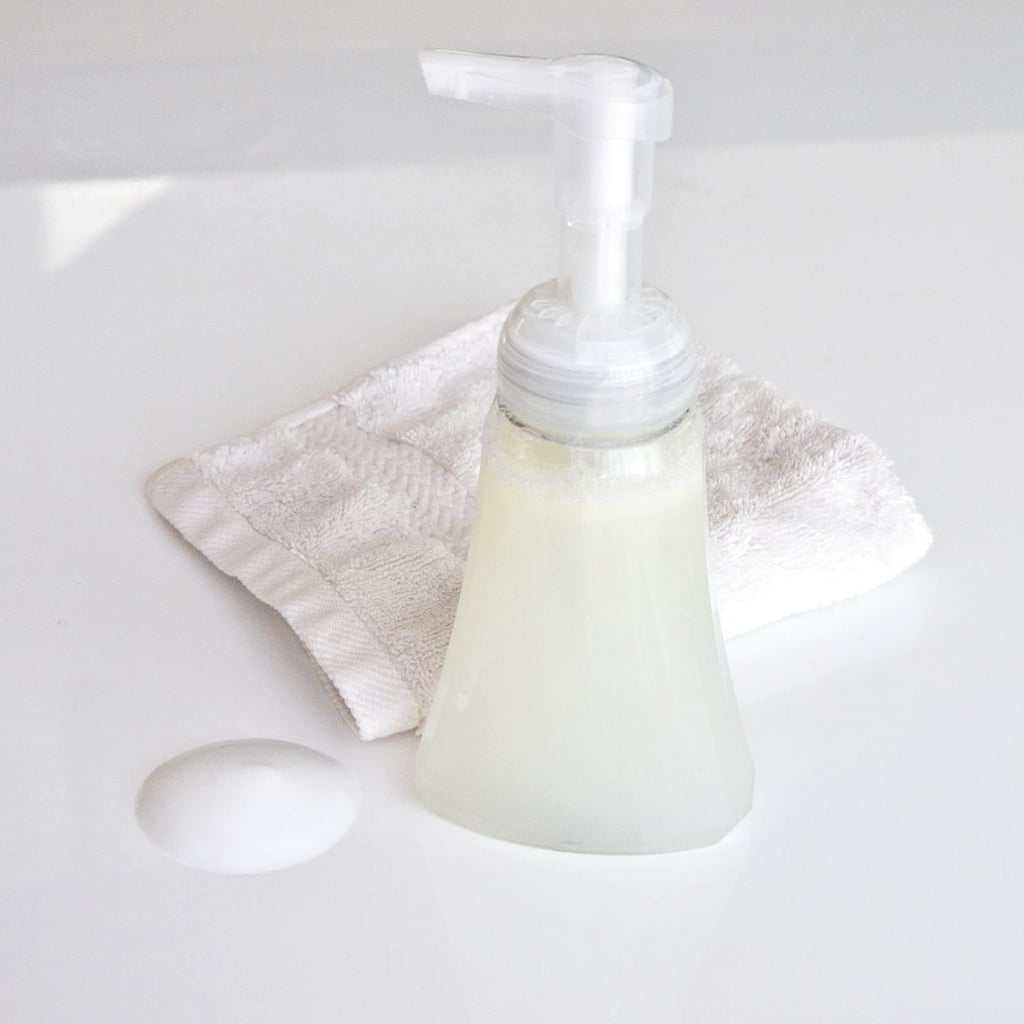 Foaming hand soap is awesome — except when it runs out. Paying for refills is no fun, and it can get expensive. Instead, invest in the basic ingredients needed to make your own and personalize with your favorite scents for a foaming hand soap that truly is the best. And once you make it for yourself, you'll want to have a personalized soap next to every sink in your house.
What You'll Need:
1 1/4 cup warm water
1 tablespoon castile soap
1 teaspoon melted coconut oil or olive oil
10 drops tea tree essential oil
Essential oils (optional)
Foaming hand soap dispenser
Funnel (optional)
Directions:
Reuse your old foaming hand soap container, washing and drying before mixing your own combination of ingredients. Start by measuring and adding the castile soap. Castile soap is a natural cleaner that comes in a variety of scents.
Melt the coconut oil, which naturally soothes skin and adds a light coconut scent, and add it to the container. Don't have any coconut oil? Use olive oil instead. Drip in the tea tree essential oil, which is naturally antimicrobial and antibacterial, along with 10 to 20 drops of additional scents of essential oil.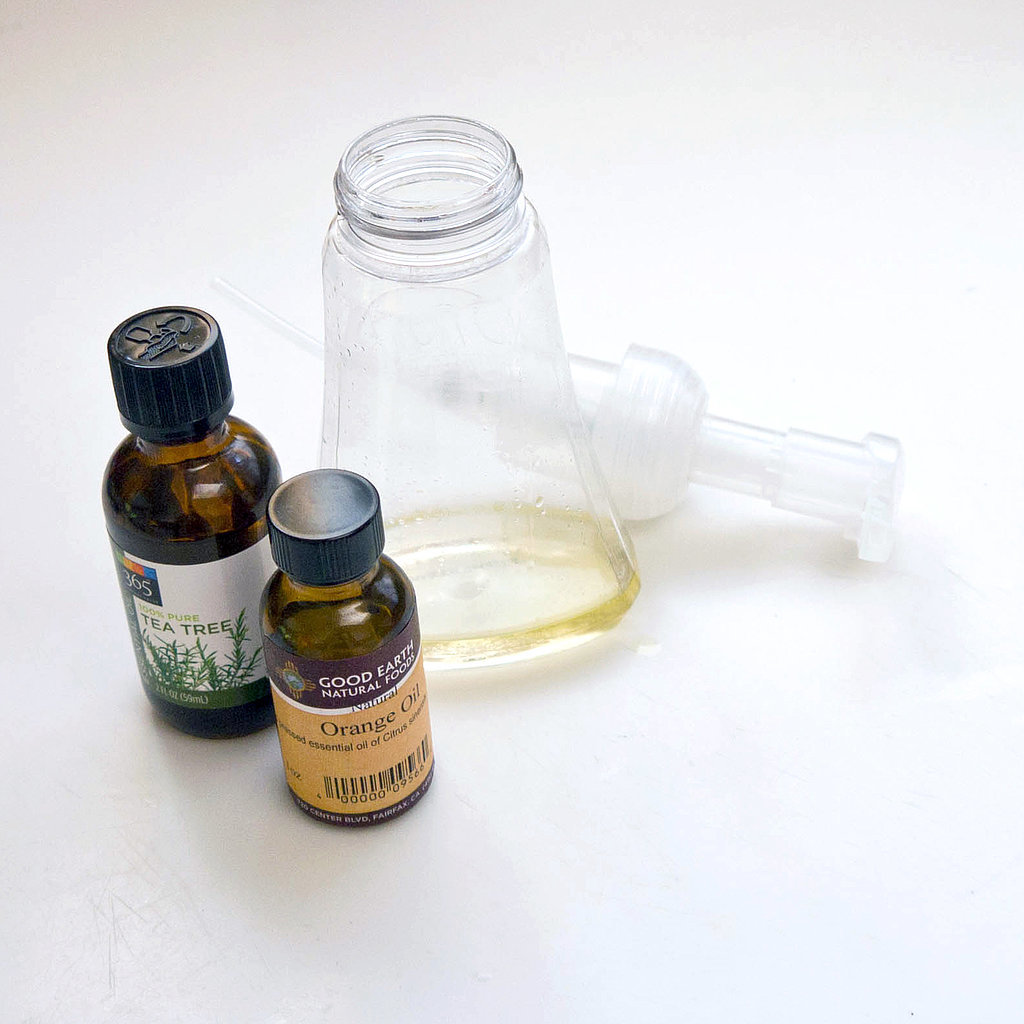 Now slowly add the water — you don't want the soap to foam! Leave around one inch of space at the top of the hand soap container, which allows the pump to properly work.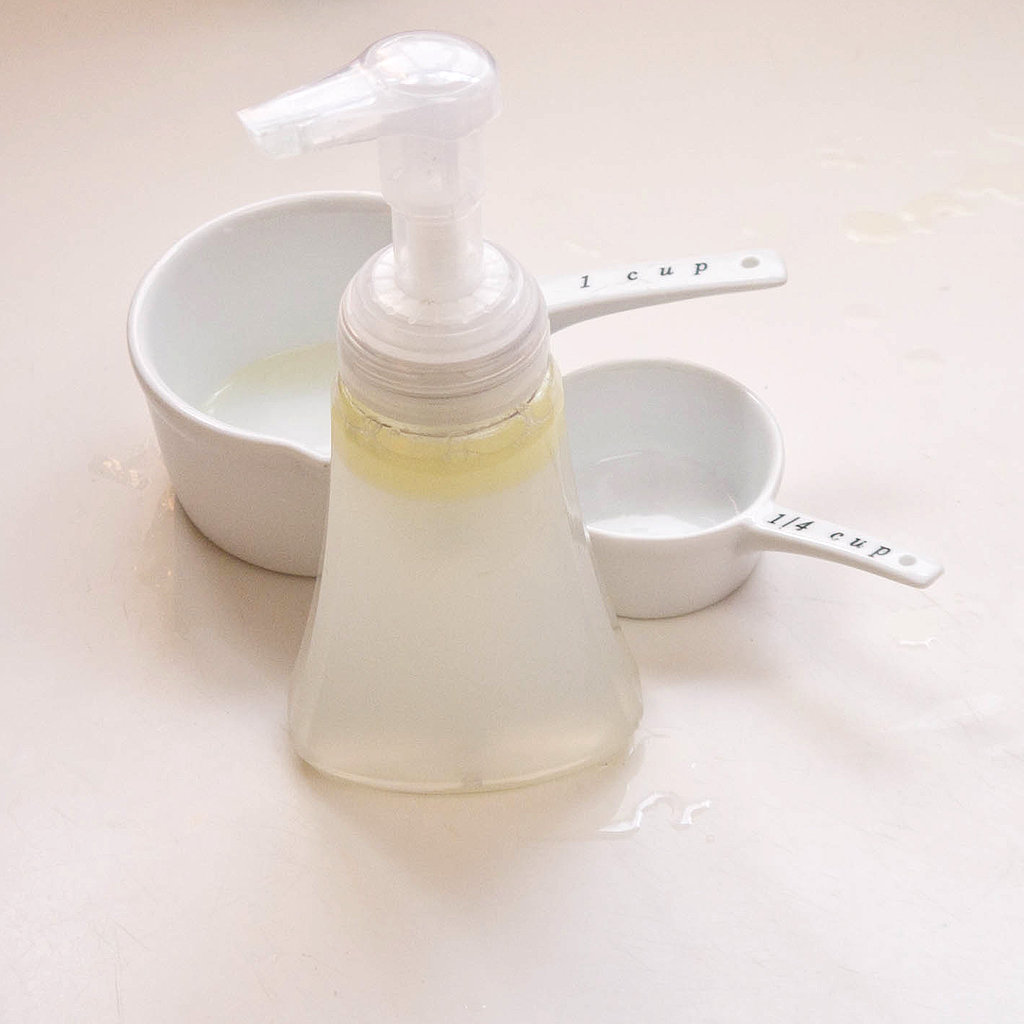 Screw on the top, and your personalized foaming hand soap is ready to clean hands. If you find the oils are gathering at the top, then give the soap a light shake before using.