DIY Liquid Dishwasher Detergent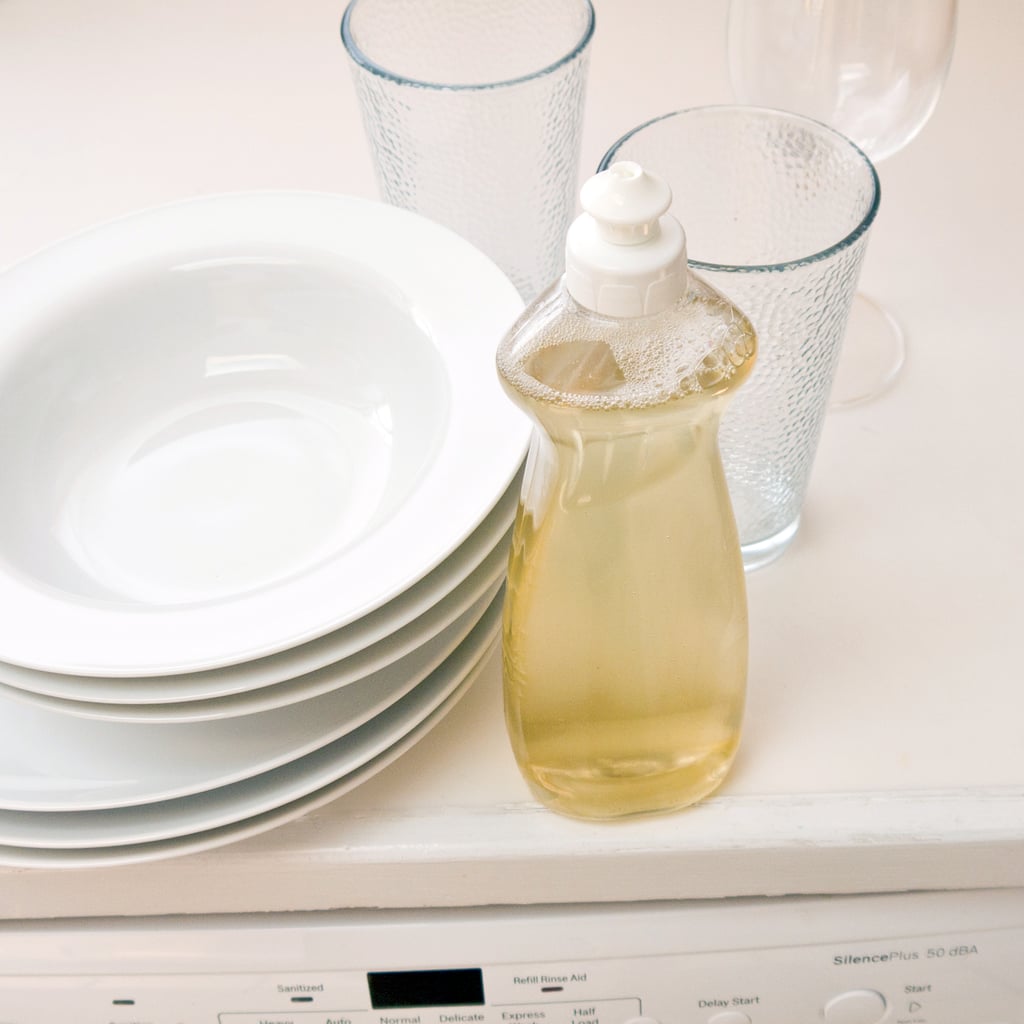 Make washing dishes easy with DIY liquid dishwasher detergent that you can personalize with your favorite scent. This eco-friendly cleaner comes together with only a few ingredients and basically costs nothing, making it totally awesome. Use alongside DIY rinse aid and your dishes will shine. Unlike brand-name detergents, this basic cleaner isn't super sudsy, but it's strong on shining power. Just make sure to wipe dishes before loading your dishwasher for best results.
What You'll Need
1 cup castile soap
1/4 cup washing soda
1 cup hot water
10-20 drops essential oil (optional)
Small mixing bowl
Whisk
Plastic squeeze-top container
Funnel
Directions:
Measure and add the castile soap to the bowl, which you can find at most grocery or health food stores in a variety of scents. Castile soap is made from 100 percent plant oils and isn't a chemical detergent, like many other commercial soaps, so it's super eco-friendly.
Sprinkle in the washing soda, which gives this detergent a bit of a kick. Washing soda is a detergent booster often used when doing laundry, but it also does a great job busting through grease and gunk on your dishes. And you can even make your own if you don't have any on hand from basic baking soda.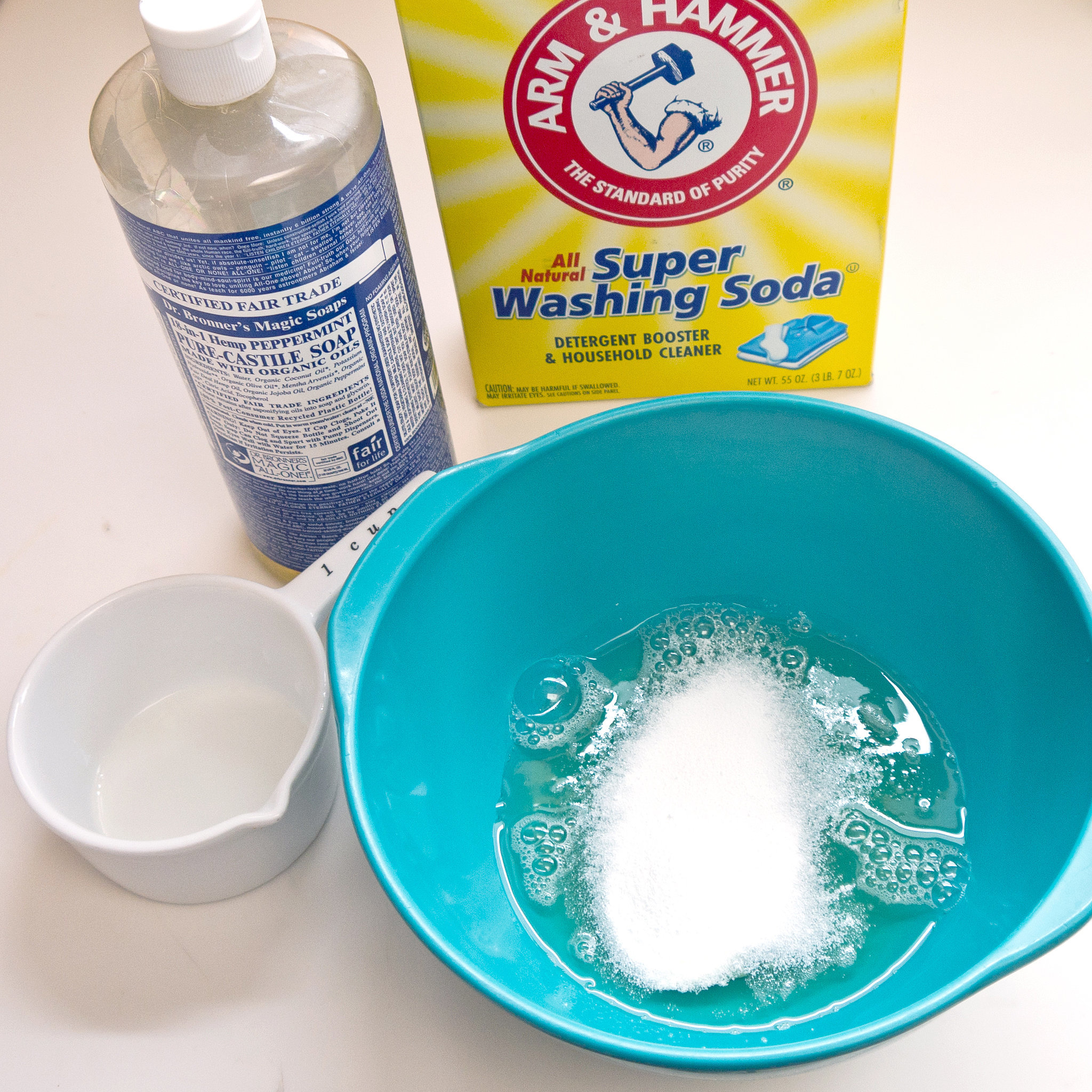 Now slowly add the hot water and whisk gently until the washing soda dissolves. You can also add your favorite essential oil to scent your dishwasher detergent and add extra antibacterial power. Let cool and pour into a squeeze-top container using a funnel as needed.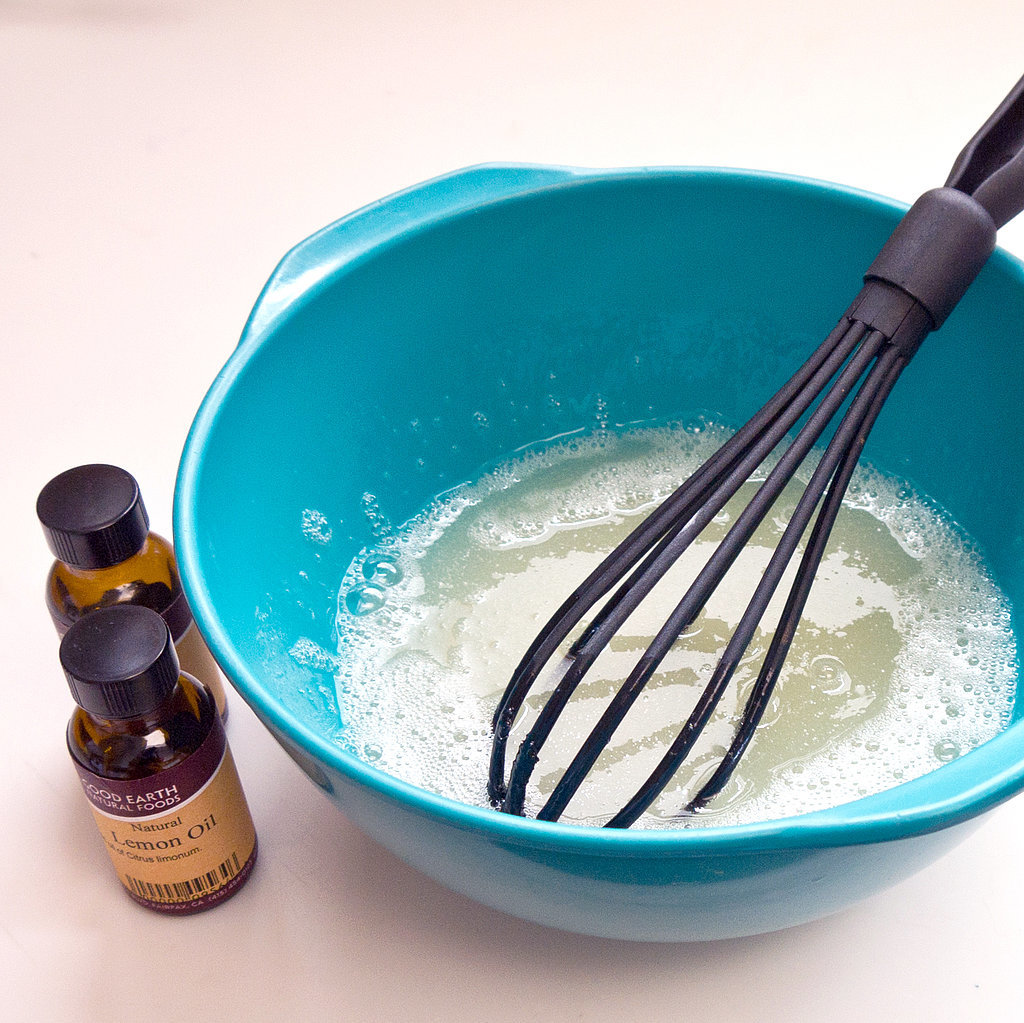 To use, squirt around 1 tablespoon of the dishwasher detergent into the detergent holder and run your dishwasher. Enjoy the lovely natural shine!