DIY Outdoor Lights
Get the Party Started With Smart Solar Lights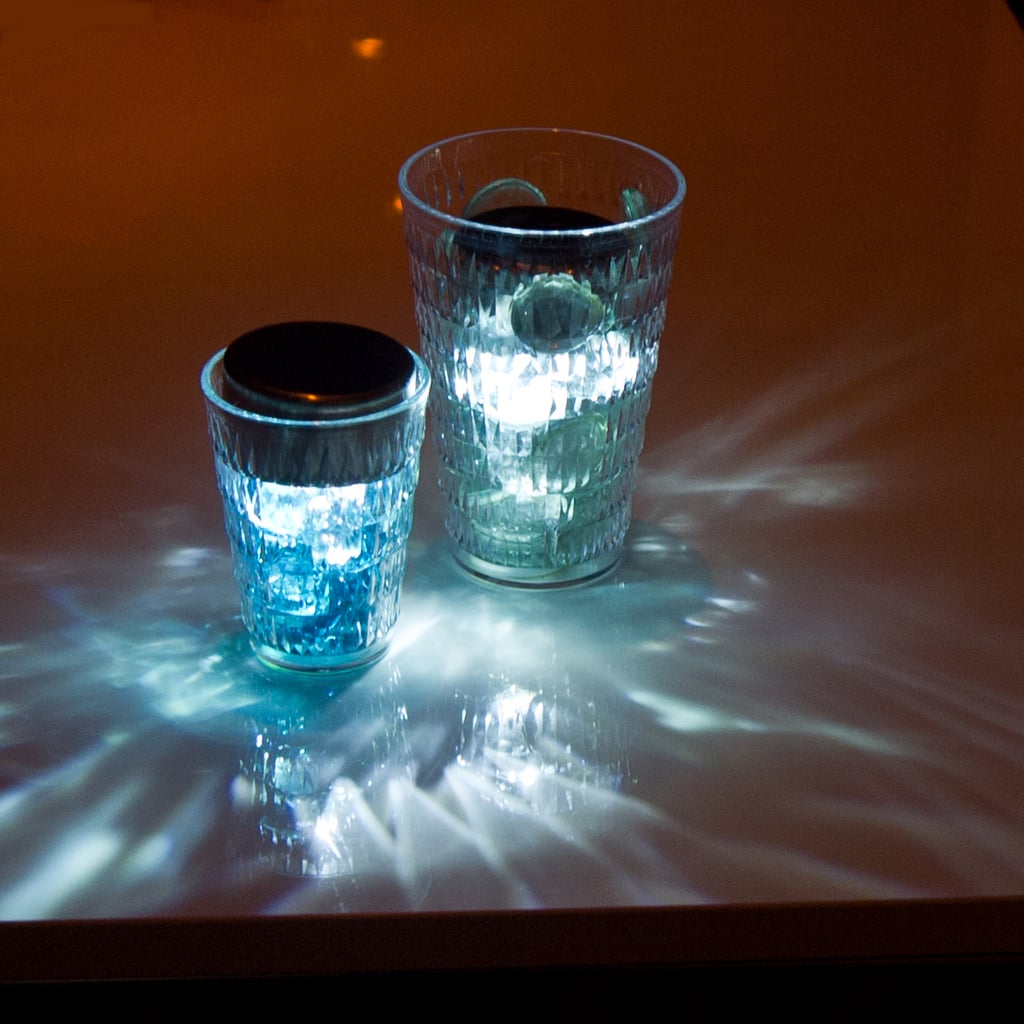 Create just the right amount of light for your patio party or big outdoor event with solar lights, dollar-store plastic cups, and a few decorative glass beads. This is a fun way to dress up those boring solar candles, creating a lovely glow that's also safe and nonbreakable. And it's so easy. Here's what to do:
Place a handful of glass rounds in the plastic cup. You could also use clear or colored plastic beads. Nestle the top of the solar light in the rounds and allow to charge in the sunlight.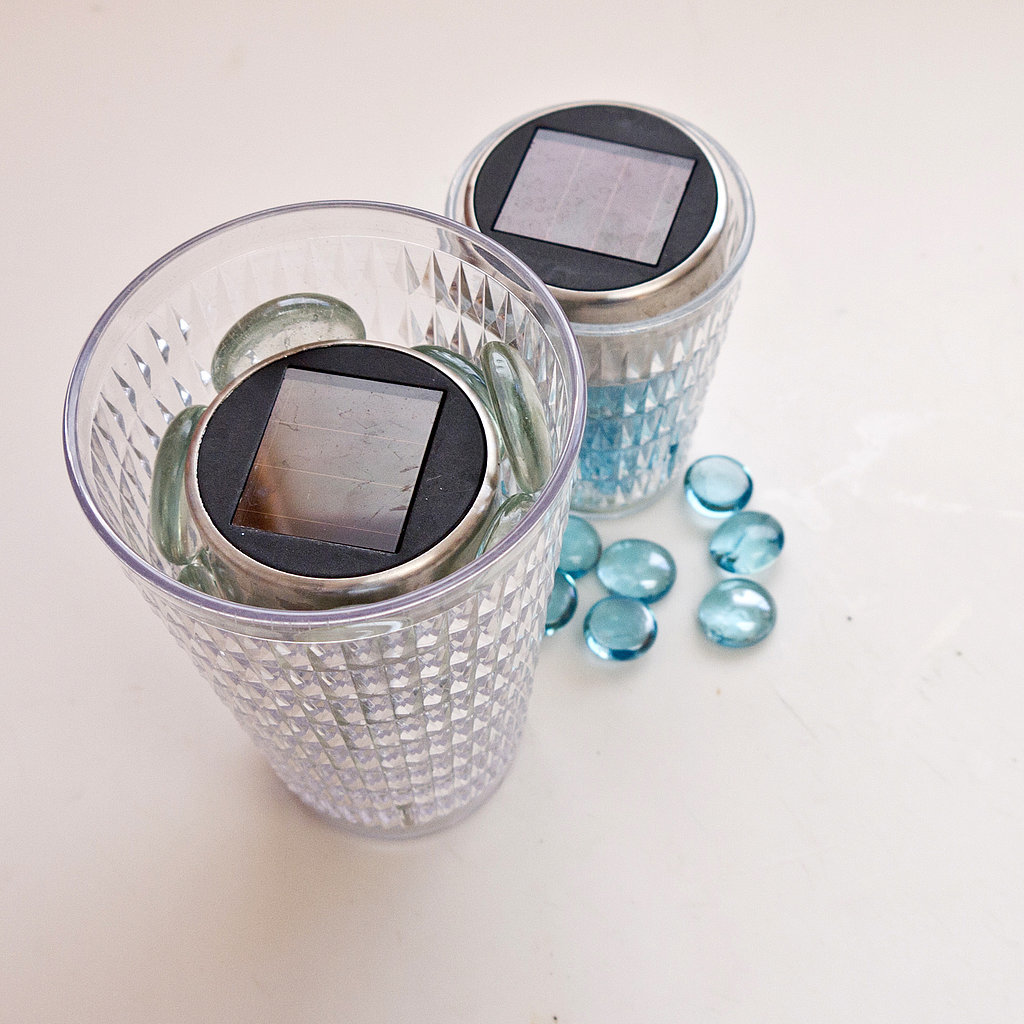 Take outdoors and enjoy the glow at night! And once your party is over, remove the glass rounds and light, and drink out of the plastic glasses until your next gathering.