DIY Plastic Bag Pom-Poms
Transform Plastic Bags Into Party Pom-Pom Decorations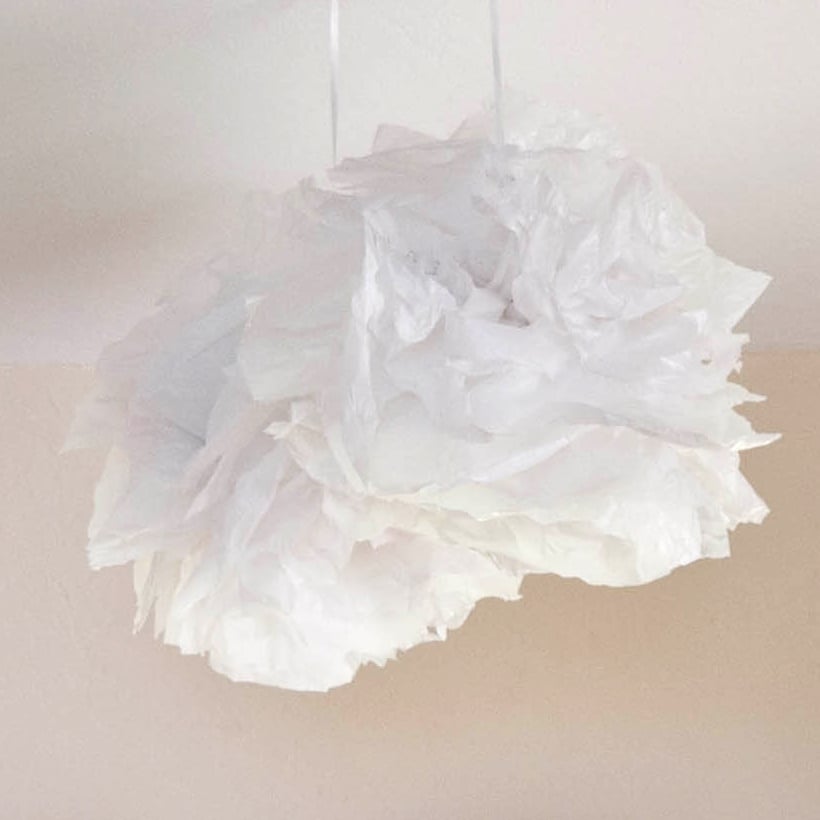 The next time you're throwing a bash, put all your old plastic bags to good use, and DIY these supercute party pom-pom decorations. They only take a few minutes to make and look really pretty hung in a collection over your food table or drink area.
Start by smoothing out and layering 10 bags on top of each other. Snip away the bottom edge and the handles, creating a stack of plastic squares.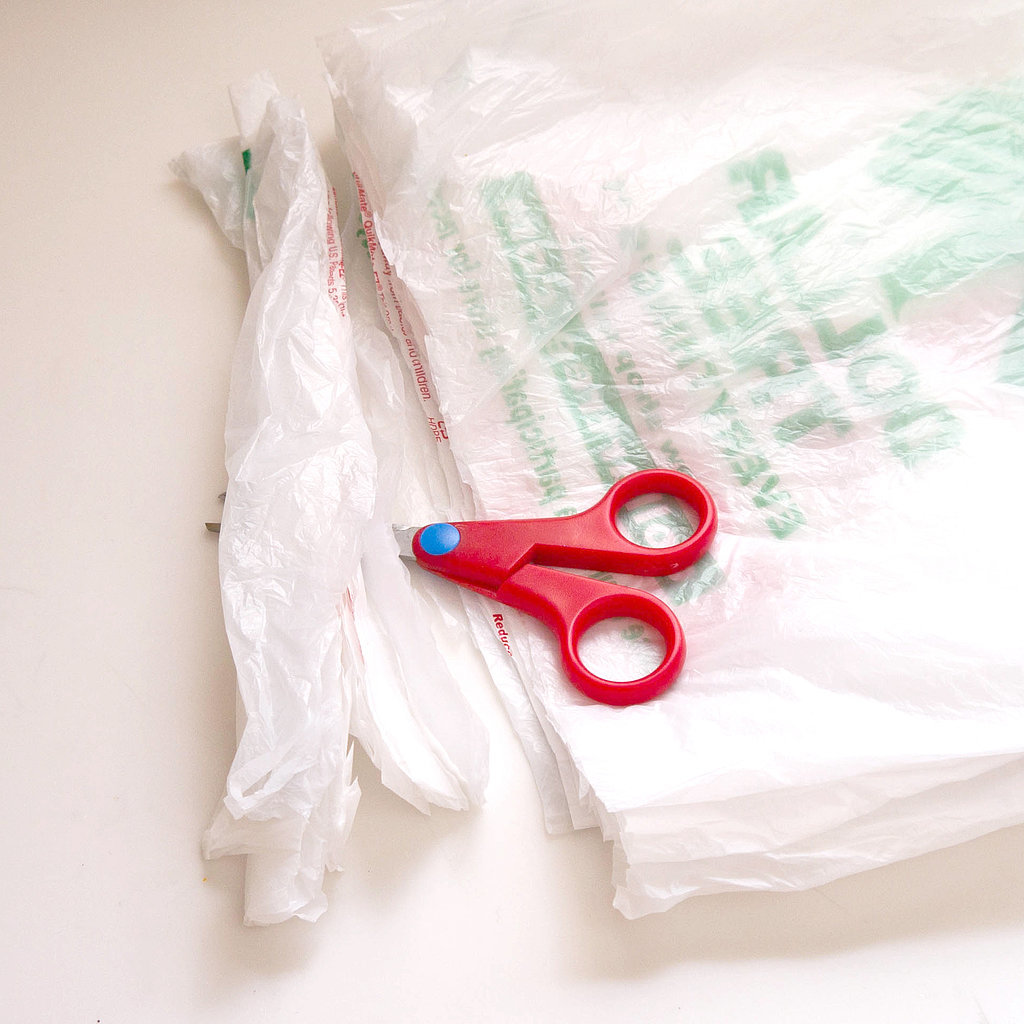 Now cut the side seams of each bag. If you want your plastic bag pom-poms to be all white or clear, depending on the color of your plastic bags, you can remove the sides of the bag with any print. Or leave in the stack for fun pops of color.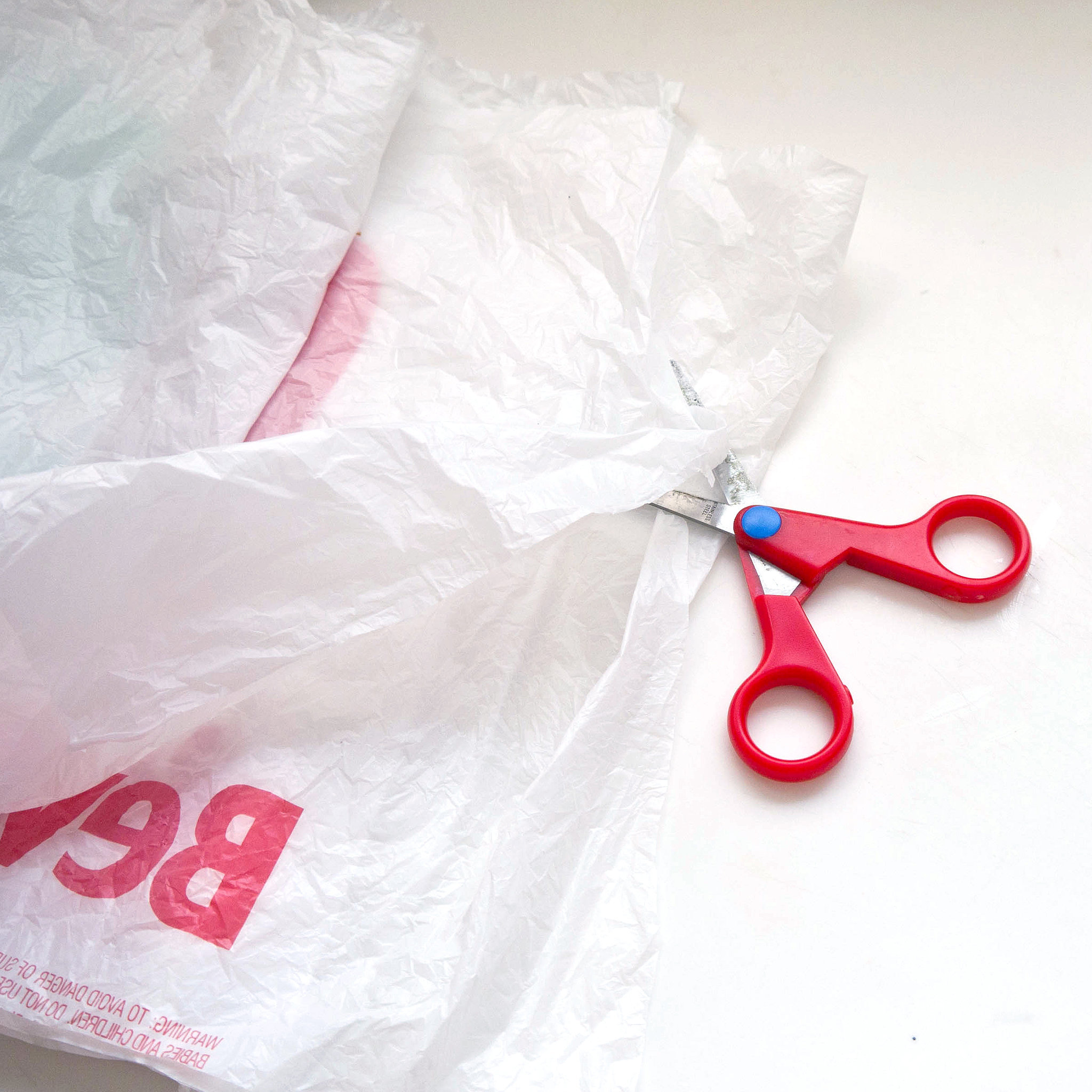 Align the bags and accordion fold the entire stack from one of the shorter sides to the other.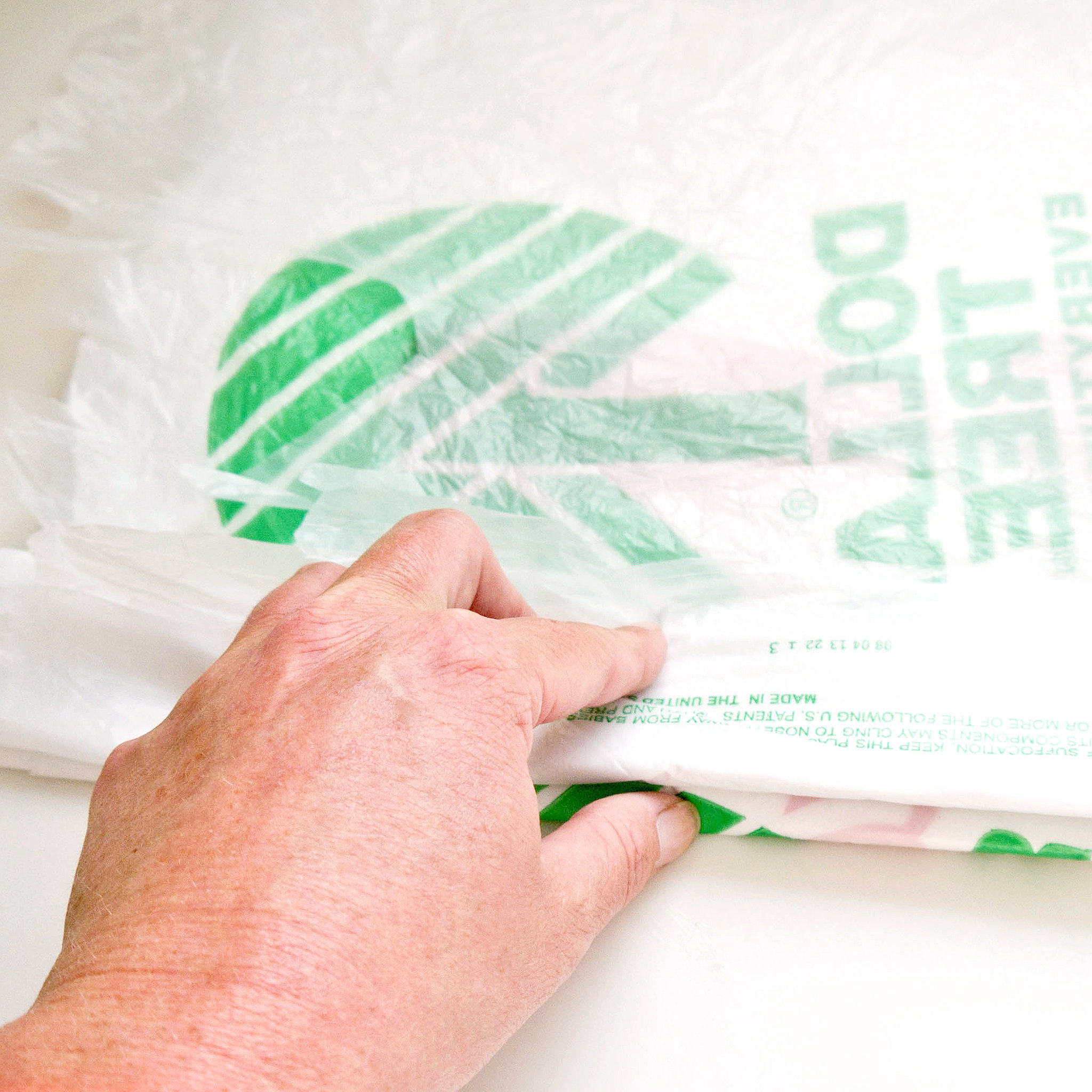 Secure through the middle with a length of ribbon or string and start peeling back the plastic bag to create the cute puff.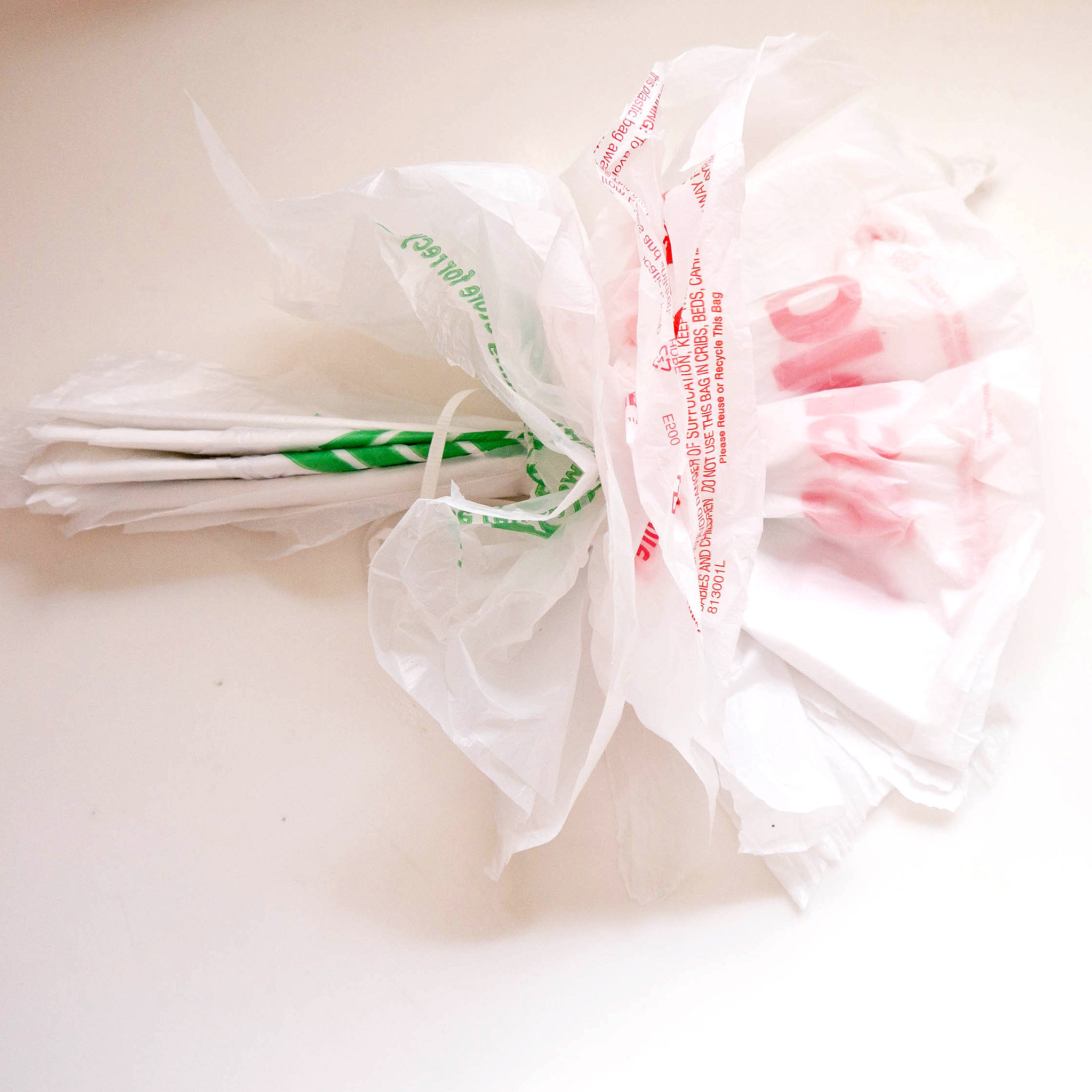 Find the perfect spot to hang, and it's party time.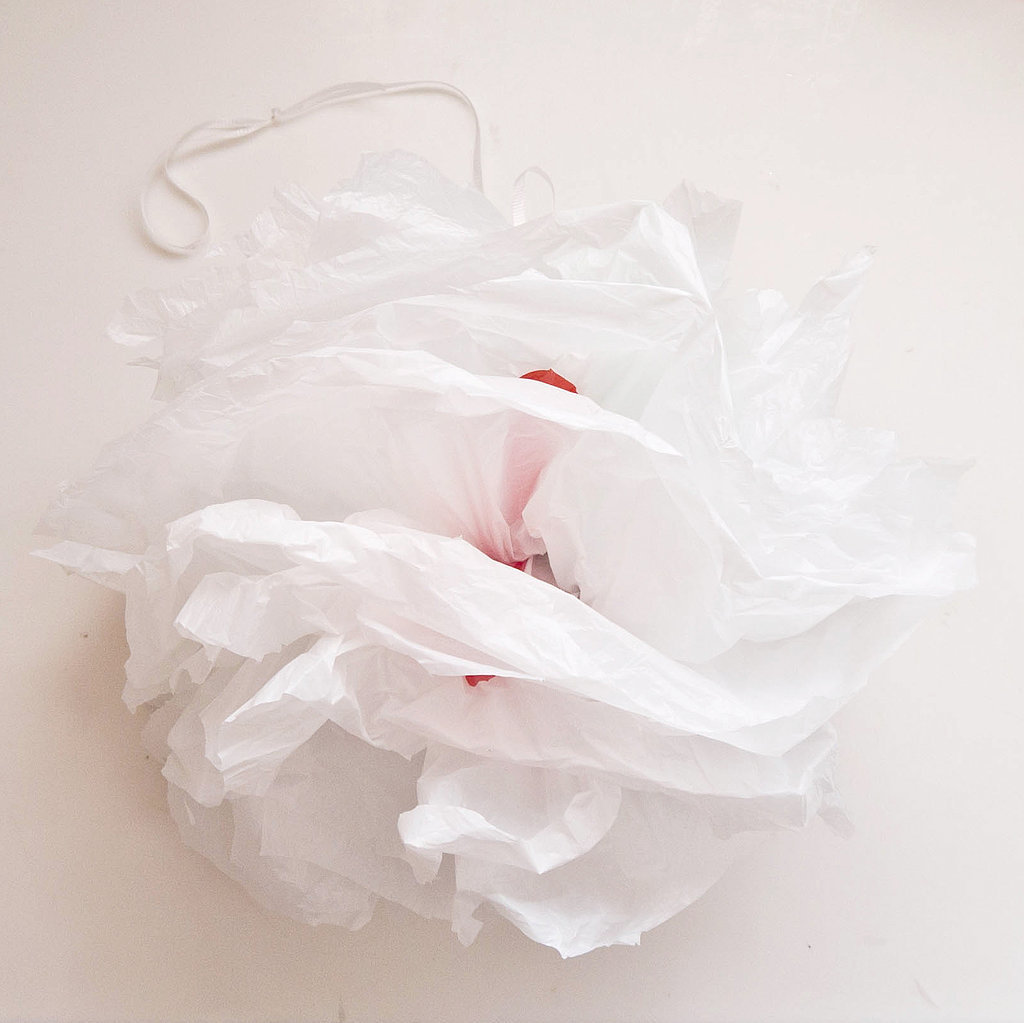 Don't feel like getting crafty with your plastic bags? Here's how to fold plastic bags, making them easier to store.