DIY Rolled-Jean Coasters
DIY These Cute Denim Coasters in Minutes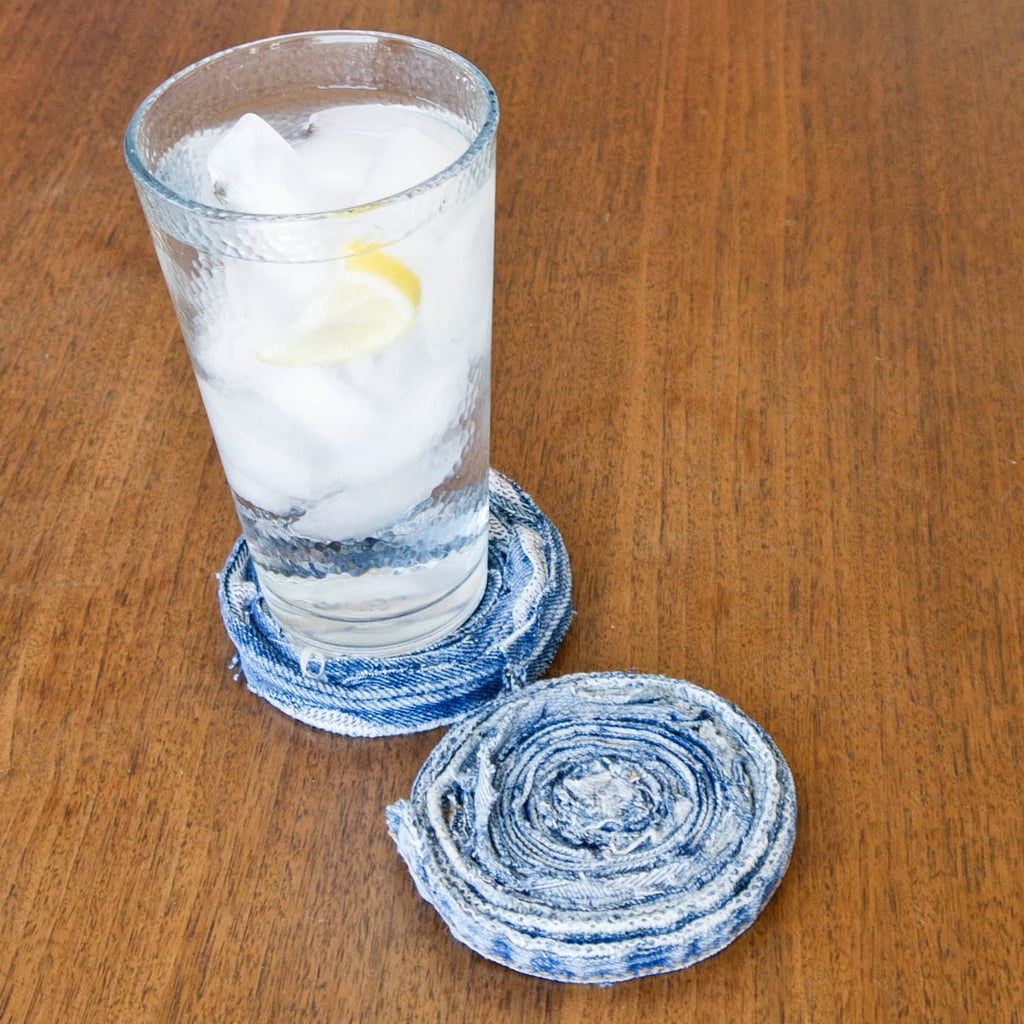 If your favorite jeans are sadly past the point of wearability, give them new life as cute rolled coasters that protect your furniture from damp glasses. Pick up fabric glue at your local craft store for a few dollars, and you're on your way to DIYing this supercute craft. A collection of the finished coasters would also make a memorable gift for someone special — on any occasion!
What You'll Need:
Jeans
Scissors
Fabric glue
Glass jars
Directions:
This smart upcycling project is so easy, making it a fun craft to do with your niece or nephew too. Simply cut away the inside, outside, and bottom seams of the jeans to use for this DIY. Fabric glue is the best way to fuse together the coasters, and picking up the washable kind means they can be tossed in the wash when dirty.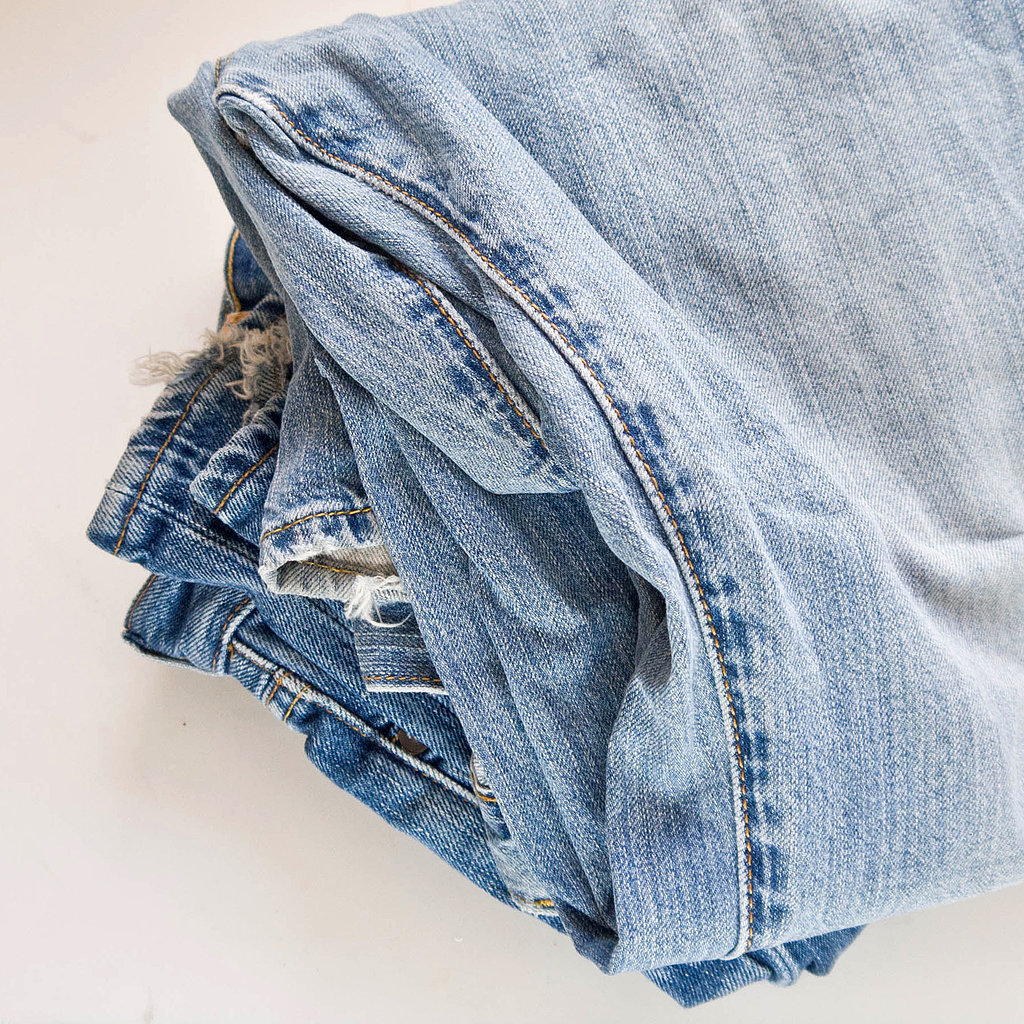 After cutting away the seams from the jeans, give them a trim so they are all around the same width. We found four to five feet of denim created a single coaster.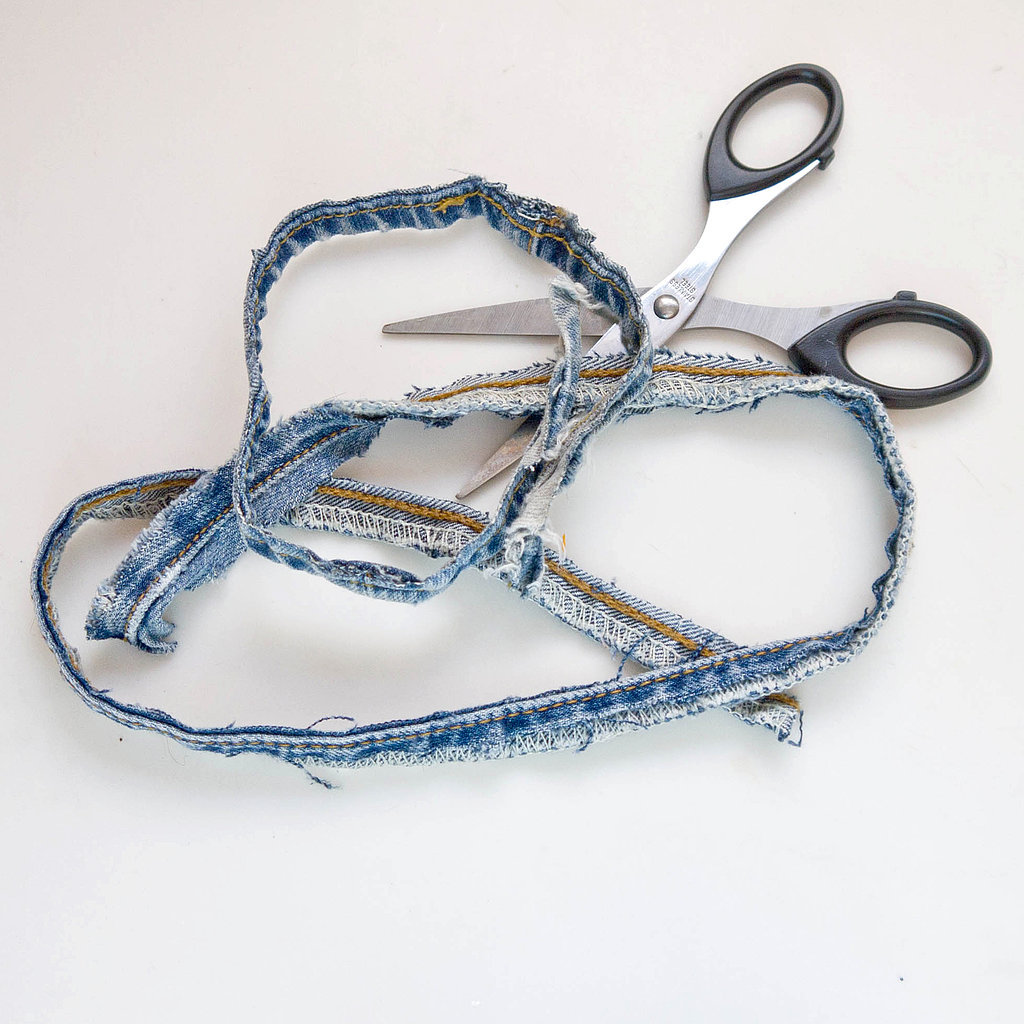 To make the coasters, start by placing a dot of glue at one end of a seam, and roll, placing a line of glue along the denim while working. Continue rolling and adding new lengths of seam until you have a four-inch-round coaster.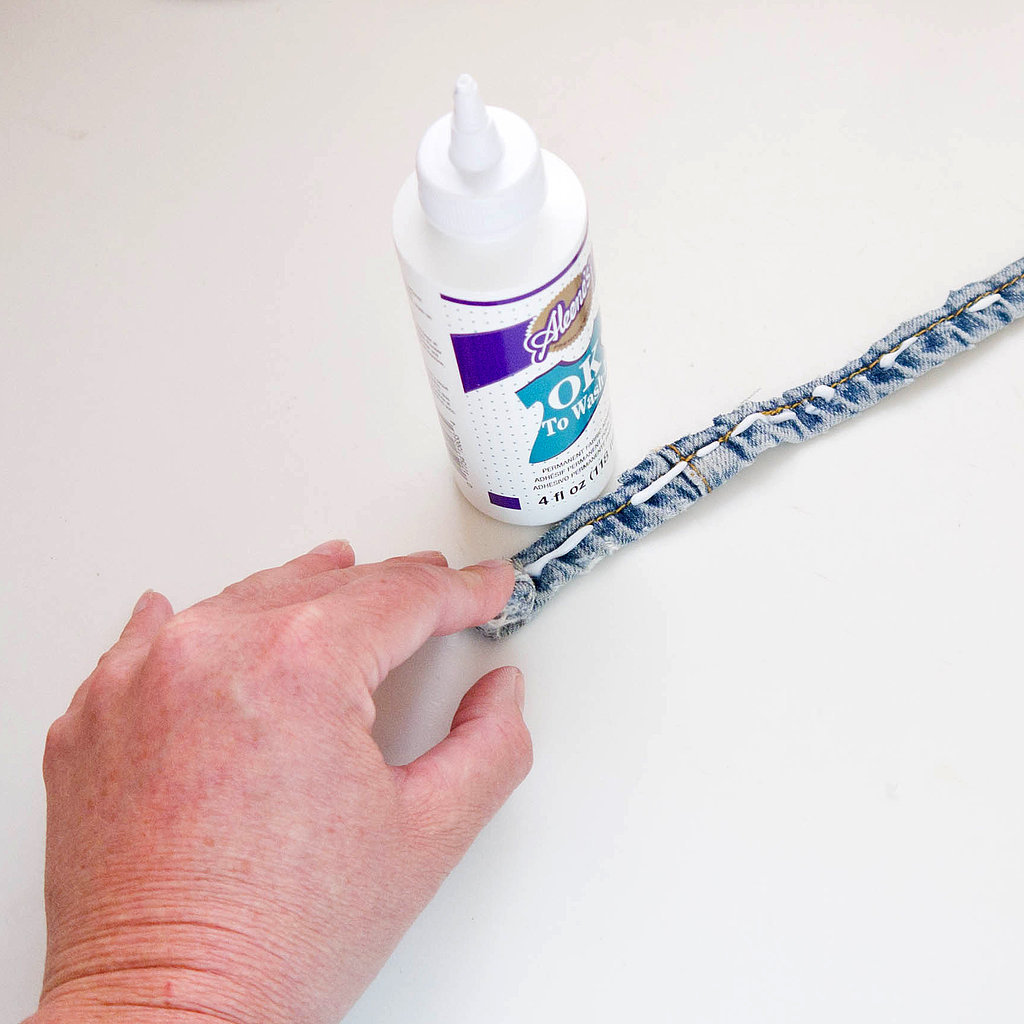 Hold the rounds in place while drying by placing a glass jar filled with water on top of the coasters. Let dry for at least one hour before using.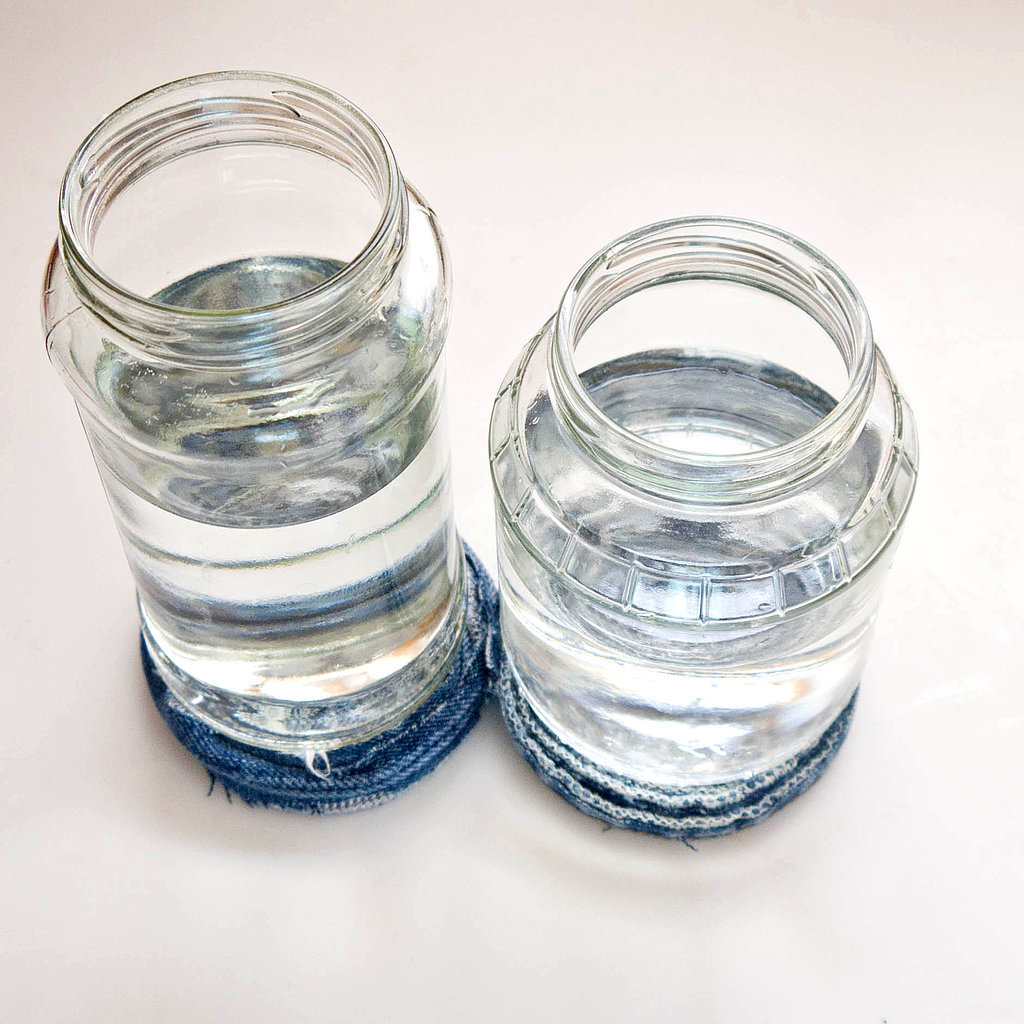 Enjoy placing the finished cute coasters under your favorite drink, or wrap together with a length of ribbon and gift someone special with them.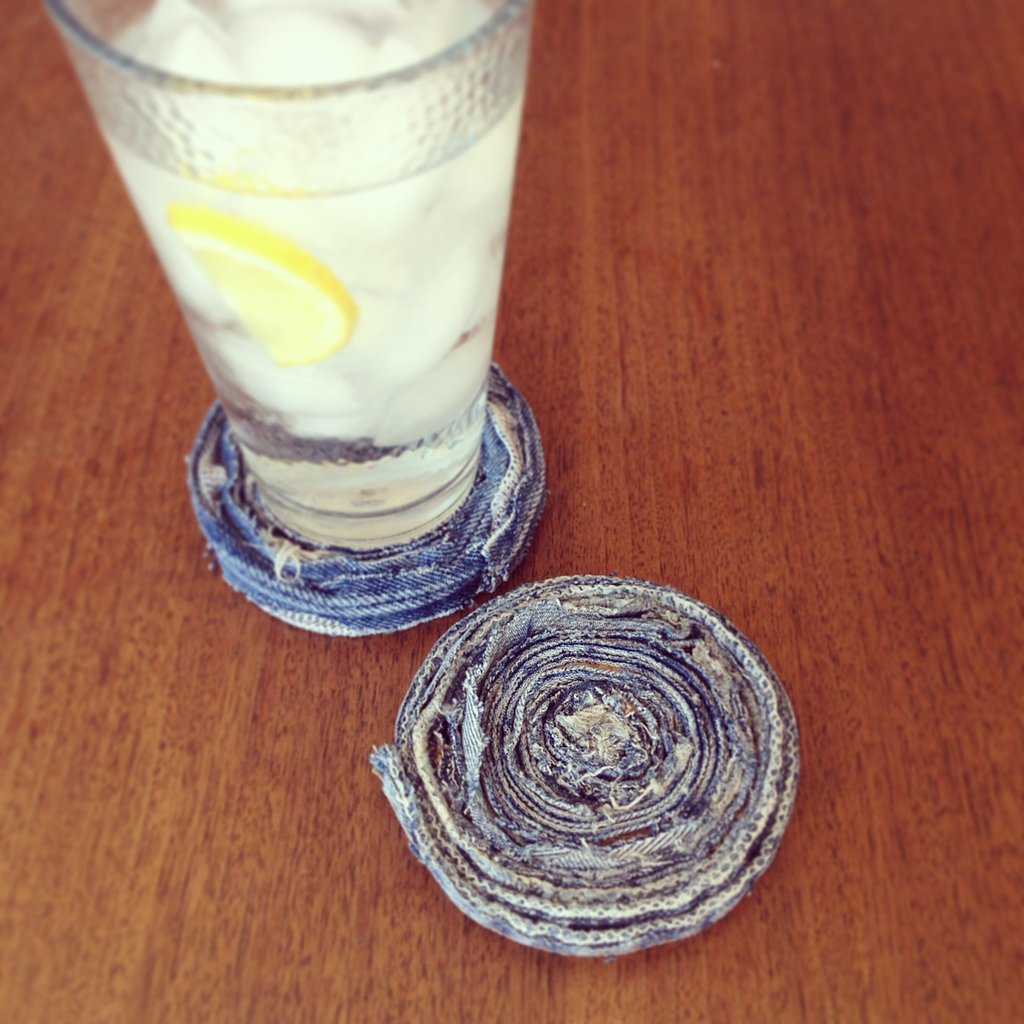 Like this DIY? Check out these other cool crafts made from denim.