DIY Rope-Covered Can
Upcycle an Old Can Into Chic Office Decor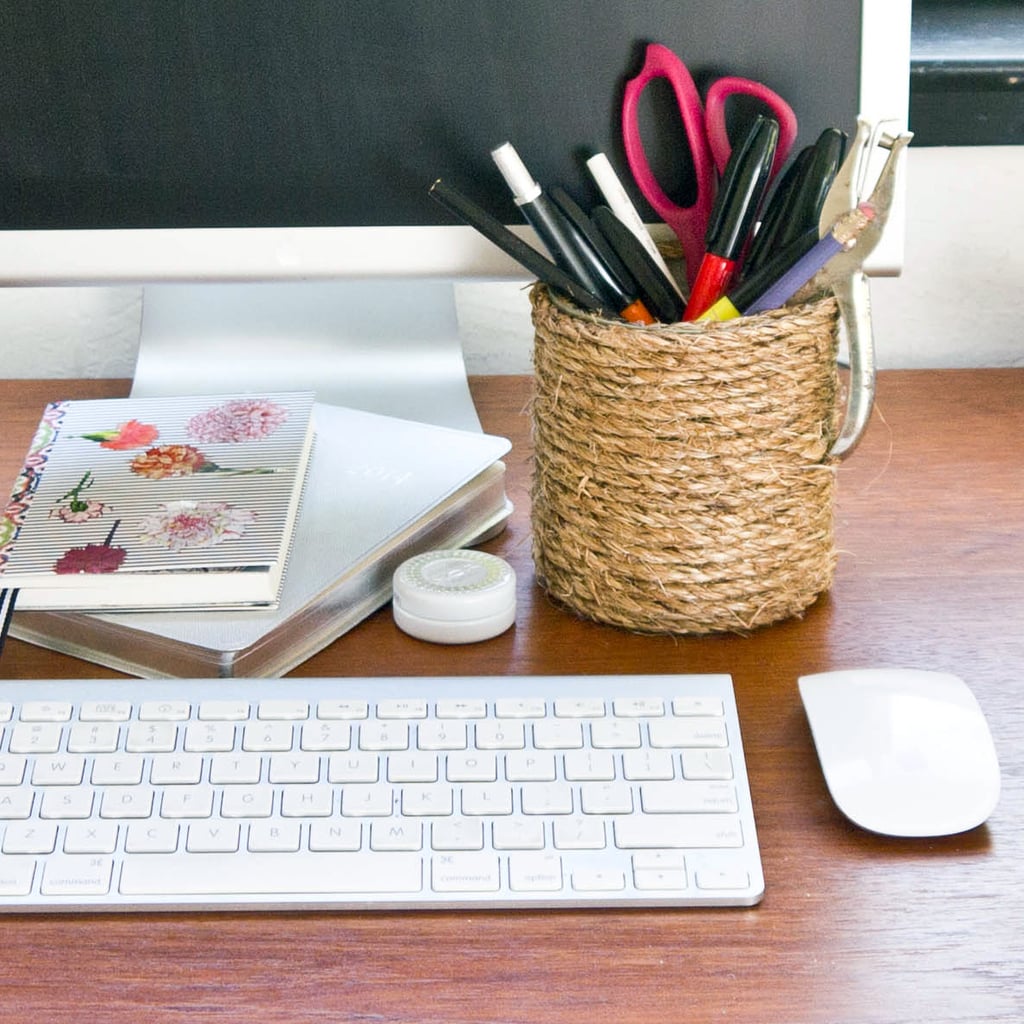 Save your cans from the recycling bin and upcycle them into rope-covered cans that look awesome holding all your pencils and pens. This DIY is so easy, making it is a fun project to do with your friends. Invite everyone over, along with their cans, and heat up your trusty hot glue gun for some crafting fun. You can find bundles of rope at your local home goods store for only a few dollars, making this smart project so cheap.
What You'll Need:
Clean cans
1/4 inch manilla rope
Hot glue gun
Scissors
Directions:
Any size can works for this DIY, just make sure it's nice and clean before starting. Heat up your hot glue gun, and start attaching the rope to the outside of the can.
Continue using the hot glue gun to draw lines moving around the can and pressing the rope. It's that simple! If you can't find rope, use twine instead.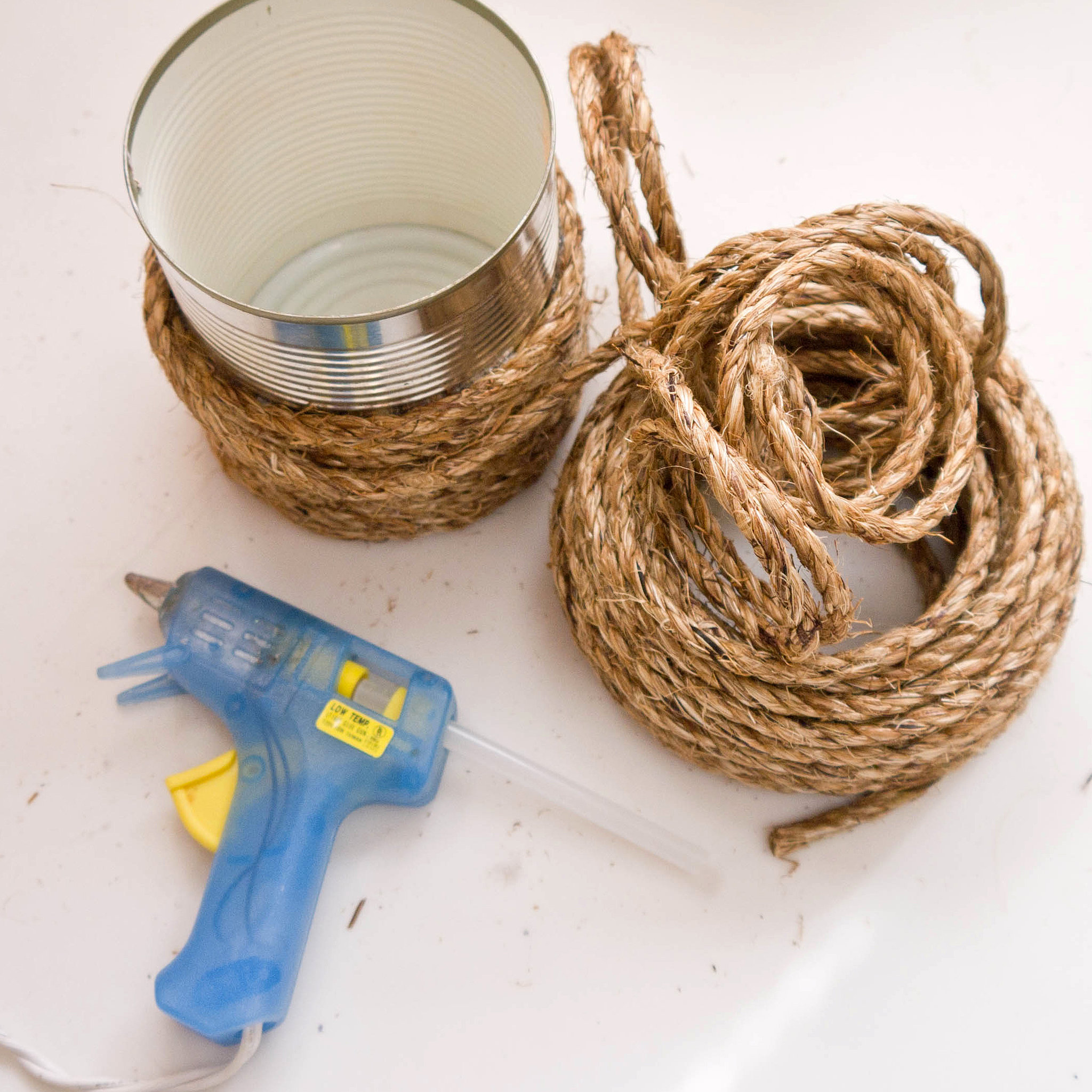 When you run out of can, secure the rope with hot glue, and then cut the rope. Protect your hands from any sharp edges around the inside of the can by cutting a length of rope that is the same circumference of the can and attaching to the inside lip with hot glue.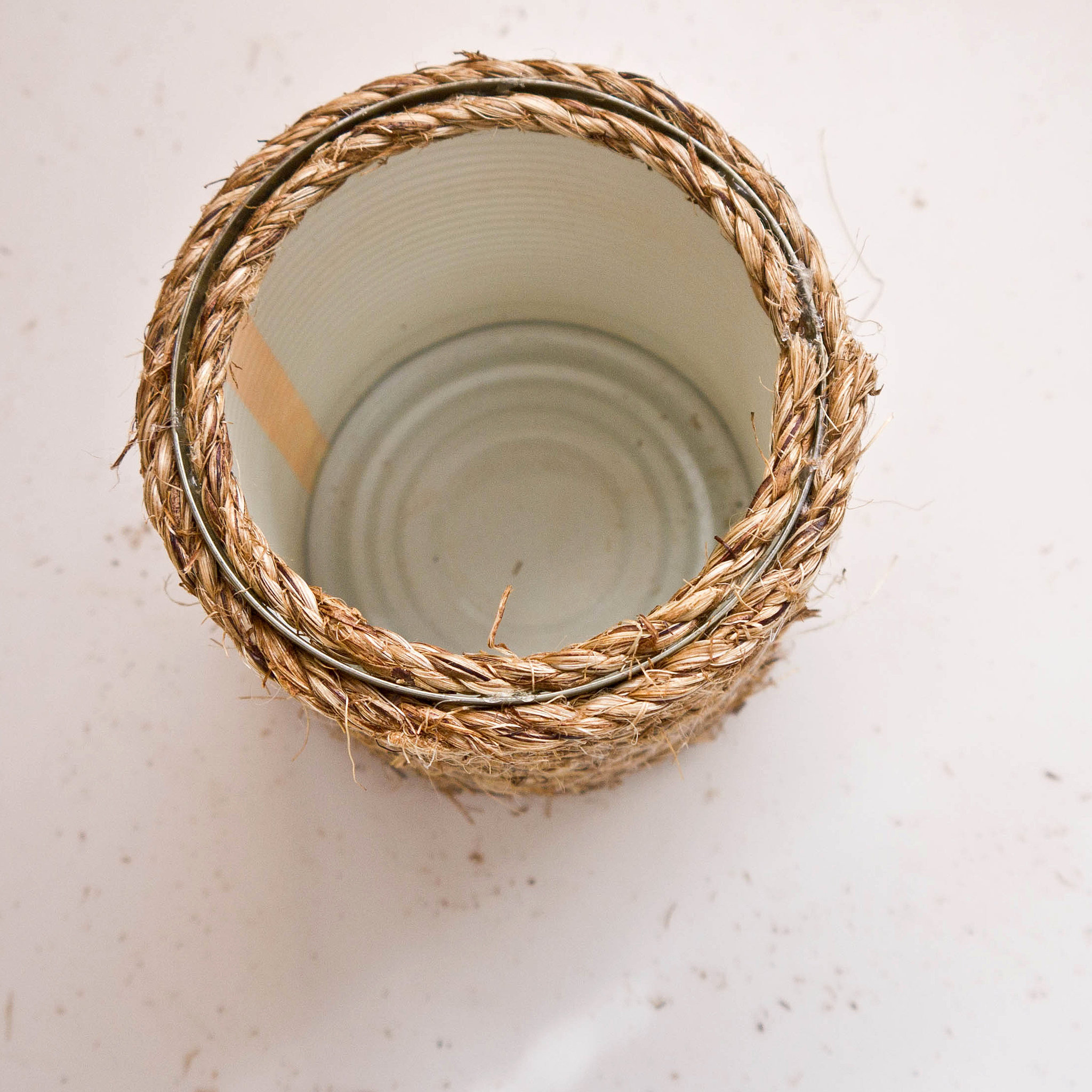 The rope-covered can is ready to hold all your supplies, and it adds a pop of chic to your desk.
Image Source: POPSUGAR Photography / Sarah Lipoff