DIY Starbucks Group Halloween Costume
Starbucks Rainbow Drinks Are THE Group Costume For Girlfriends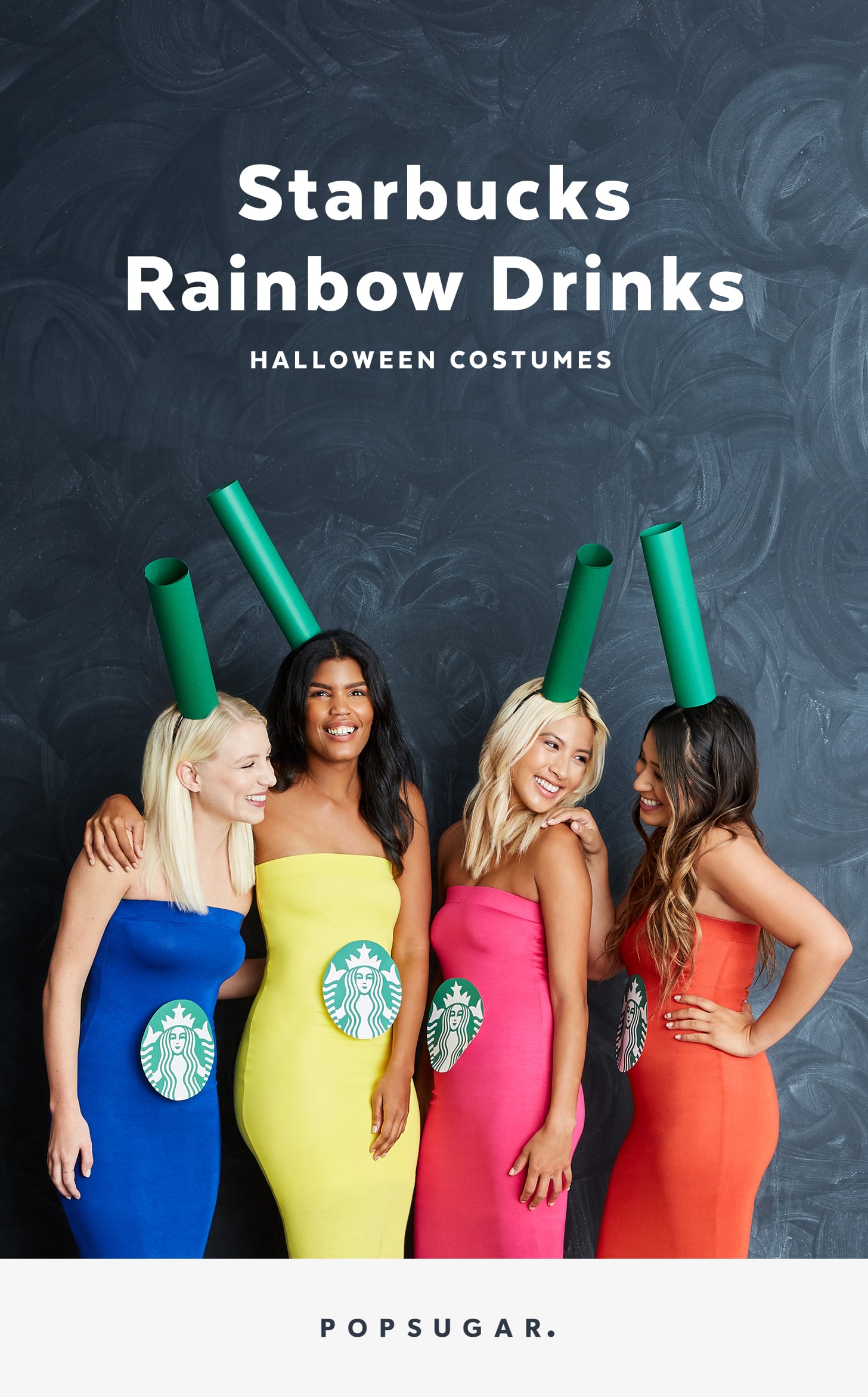 Did somebody order the perfect costume for a group of girlfriends? Because we've got your new favorite Halloween idea all ready to DIY. Starbucks's "Rainbow Drinks" took over Instagram this Summer, and the trend isn't going anywhere. Frappuccino costumes are so 2015 . . . add some color to your holiday and go out with the girls as these colorful, tasty drinks instead!
How to Create It Yourself
If your group of friends wants to re-create the rainbow drinks, you'll need:
Colorful dresses, like these ($16)
Headbands
Green cardstock, shaped into straws
Printed Starbucks logos
Safety pins to attach the logos to your dresses
Have each of your girlfriends select a dress in the rainbow drink color scheme (pink, purple, blue, yellow, orange, and green), then create "straws" using green paper and headbands.
Check out our Definitive Top Ten Costumes for 2016
Image Source: POPSUGAR Photography/ Arturo Torres