Daily Mood Playlist
This Daily Mood Playlist Is a Fun Way to Track Your Mental Health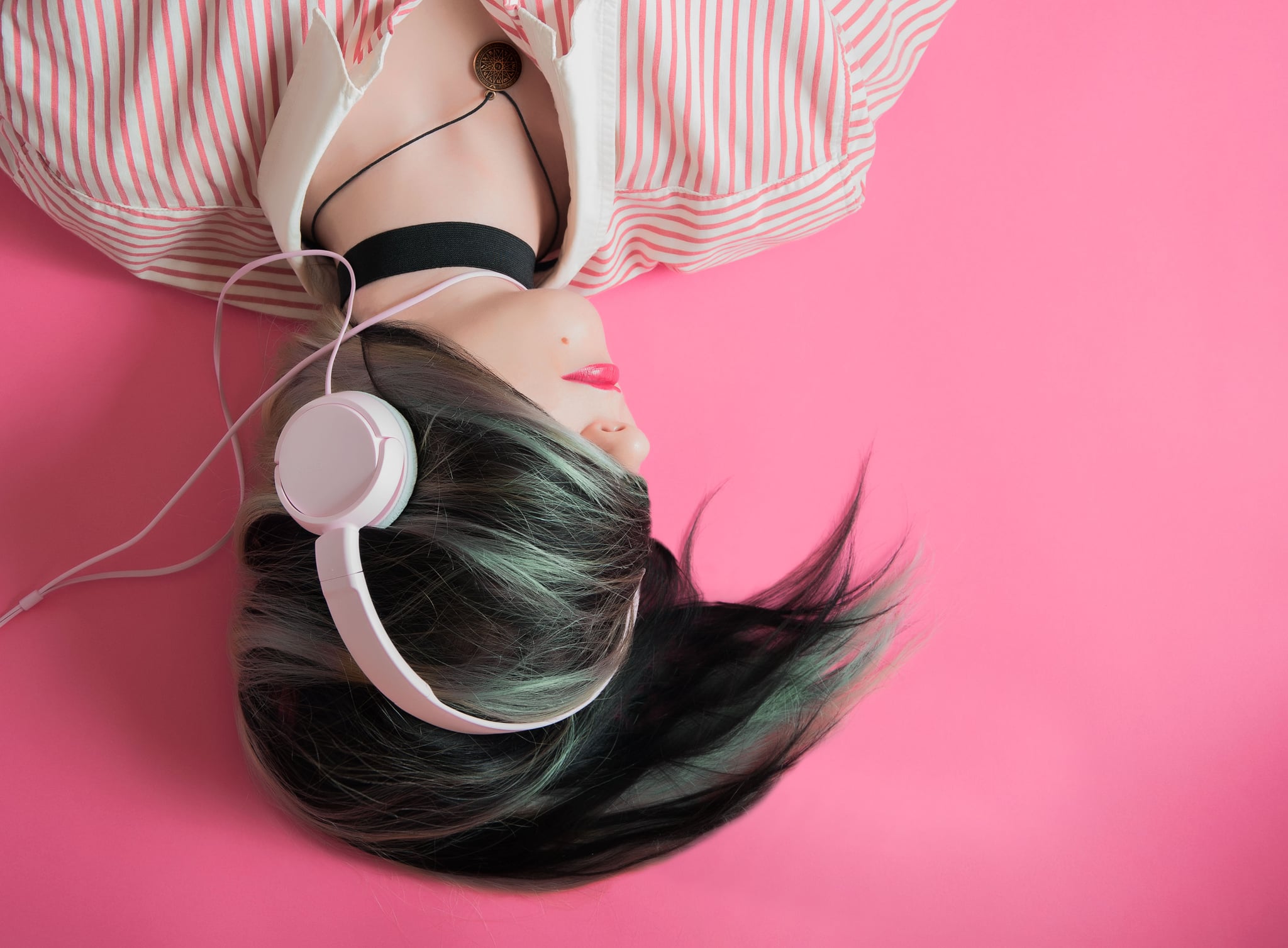 Journaling is an effective way to keep track of your emotional and mental state, but not all of us have the time or will to keep up with the task. Since music has proven to have therapeutic effects, keeping a daily playlist is a possible low-maintenance alternative that could also help keep track of your mental health.
It's easy — create a playlist either for the week, month, or year and add a song each day that best encapsulates your mood for that day. Whether you choose by genre, song title, or your current favorite song, whatever you select will reflect how you felt in some way. It doesn't have to be anything you'd normally ever listen to either. Just because you were extremely angry yesterday doesn't mean you have to add a screamo band to your playlist that you'd never heard of. Although it'd be a great way to truly show the ups and downs of your emotions, you'd probably skip that track if you wanted to go back and listen through your playlist later.
Once you complete your playlist after however long you'd like to keep monitoring, you'll be able to notice a pattern. If it looks consistently upbeat and happy, reflect on why you felt so great and how you can keep it up. If it's melancholy, consider why you haven't been able to get out of your funk. Analyze what your playlist is telling you. While this daily mood playlist isn't meant to treat anything, it is an easy way to stay in touch with your mental and emotional state. And even if you don't intend to use it as a method of self-care, it's still a fun musical diary to look back on.
See our example below and try it out for yourself!
"Humble," Kendrick Lamar
"Holocene," Bon Iver
"Say Something Loving," The xx
"Passionfruit," Drake
"Make It Rain," Ed Sheeran
"Confidently Lost," Sabrina Claudio
"Mad," Solange Knowles
"Jealous," Kehlani and Lexii Alijai
"Good News," Blond Ambition
"Sunshine," Atmosphere
"Nice and Slow," Max Frost
"New Person, Same Old Mistakes," Tame Impala
"Drunk in Love," Beyoncé
"Bounce Back," Big Sean
Just remember, you'll need to download the free Spotify software or app to listen to our playlists!