David S. Pumpkins SNL Halloween Costume DIY
Here's How to DIY David S. Pumpkins, This Year's Hottest Last-Minute Costume
As POPSUGAR editors, we independently select and write about stuff we love and think you'll like too. POPSUGAR has affiliate and advertising partnerships so we get revenue from sharing this content and from your purchase.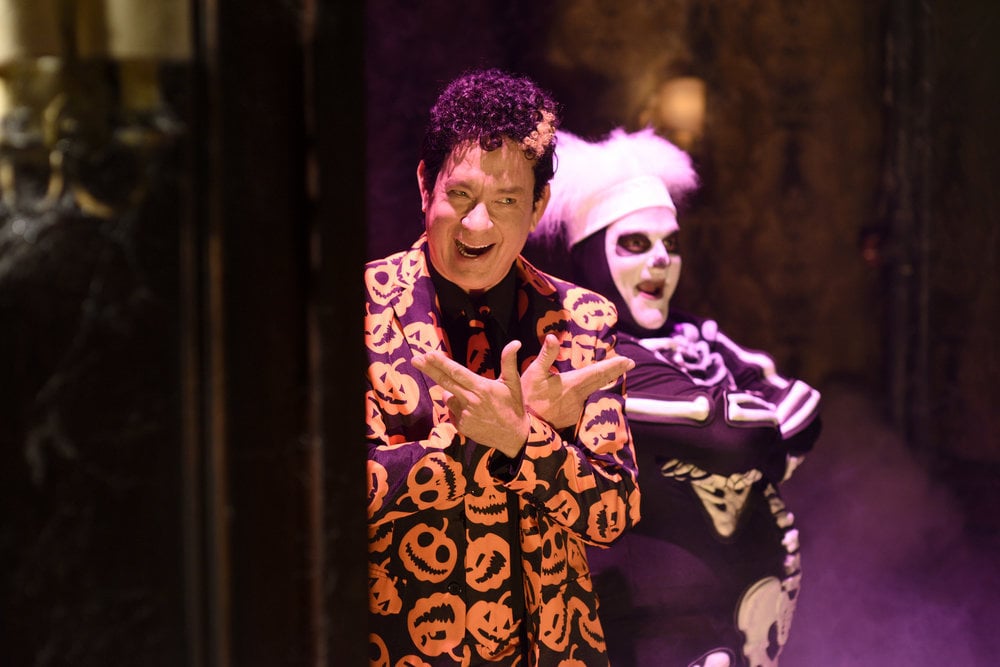 David S. Pumpkins came in at the last minute to inspire us all this Halloween, but how can you pull off this popular costume when it's selling out everywhere? DIY, of course!
What you need:
Black suit
Orange fabric paint (even better if it's glow in the dark!)
Black tie
Black dress shirt
Step one: Pour some orange fabric paint into a paper plate and press the pumpkin stamp into it. Stamp it onto one side of the suit and the tie, repeating until they are both covered. Best to do this on a large table or floor covered in a tarp or paper bags.
Step two: Let one side dry, then flip over and stamp the other side.
Step three: Spray a section of the black wig with the white hair color spray.
Step four: Put your outfit on, find some dancing skeletons, and sneak up on people saying, "Any questions?"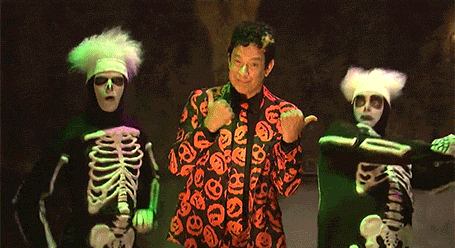 Shop the products below!