Source: POPSUGAR Photography / Dean Lipoff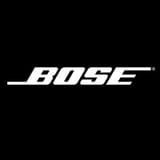 An upcoming Summer wedding calls for a beach house bachelorette party. We partnered with Bose to show you how to plan a successful weekend.
Let's set the stage: it's Summer and your BFF is about to get married. What better way to celebrate the bride than by throwing an unforgettable bachelorette party on the beach? Organizing a bash like this might seem overwhelming, but it may also be the best weekend you'll have all Summer. We're here to make it easy. Keep reading for our tips on how to plan a fun getaway you and your crew will love.
Locations courtesy of Stinson Beach House