Felt Coffee Cup Cozies
DIY Felted Cozies That Will Make Your Coffee Cup SO Cute
Now that it's finally cold outside, we plan on drinking lots of hot cocoa and tea to warm ourselves up. Our friends at Style Me Pretty have created this great DIY cozy to keep your drinks as cute as they are delicious.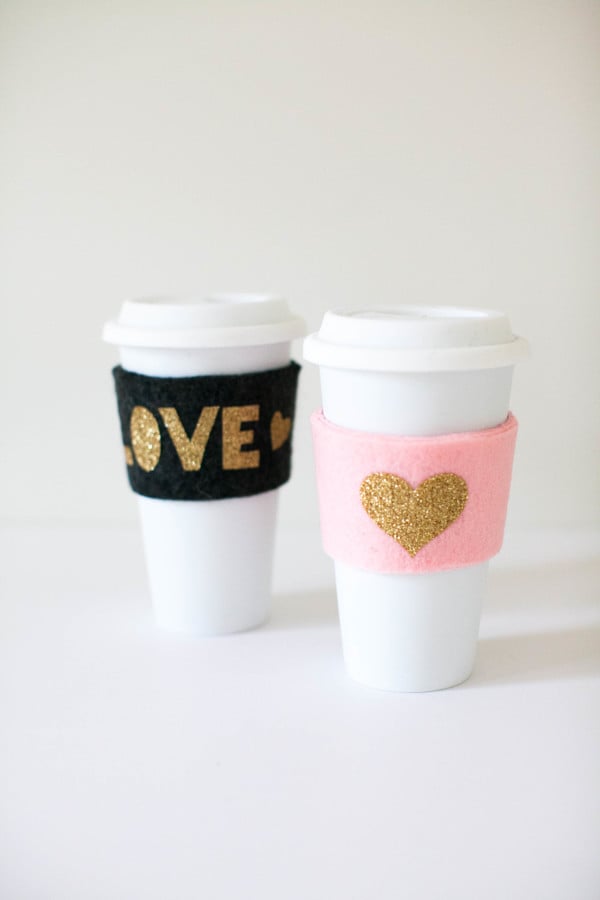 Cold weather means hot beverages and with them, these fuzzy little cup cozies will surely come in handy. It's a simple DIY that will take your morning latte or afternoon tea to the next level. And just throwing it out there, how cute would these cozies be for Valentine's Day gifts? Soooo cute! Grab the instructions below.
Materials:
Starbucks cup cardboard wrap
Sharpie marker
Scissors
Step 1
Open up the cardboard cup wrap and trace the shape onto the felt with the sharpie marker. Cut out the wrap shape.
Step 2
Cut out fun shapes like hearts or dots from the glitter iron on paper — you can draw on the top side with a sharpie first (it's a clear backing that will come off later). You can also trace some simple letter stencils to make words.
Step 3
Arrange your glitter shapes or letters onto the felt wrap. Turn the steam off on your iron then iron the glitter shapes onto the felt by pressing down for 30 seconds on each shape.
Step 4
Let cool for a few seconds then remove the clear backing from each shape.
Step 5
Wrap the felt wrap around your cup, then fabric glue the ends together. Let dry 30 minutes and voila!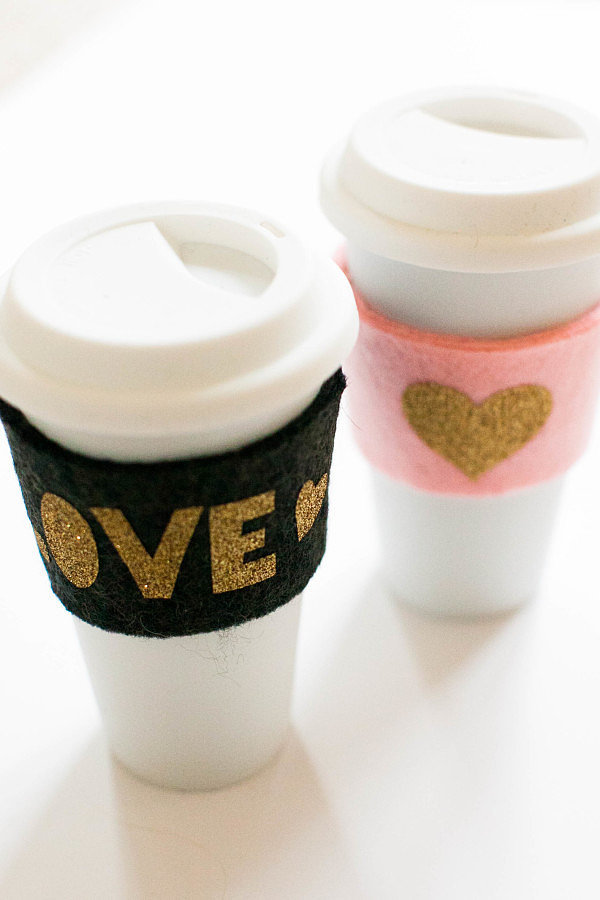 Tip: Some craft stores have nice thick felt sheets in their felting section (like Dimensions felt sheets), which are perfect, but if they don't, just layer together 2-3 regular felt sheets from the craft section with fabric glue for a similar effect!
Check out more great DIY projects from Style Me Pretty: