Harley Quinn Halloween Costume
Bring Out Your Inner "Lil Monster" as Harley Quinn This Halloween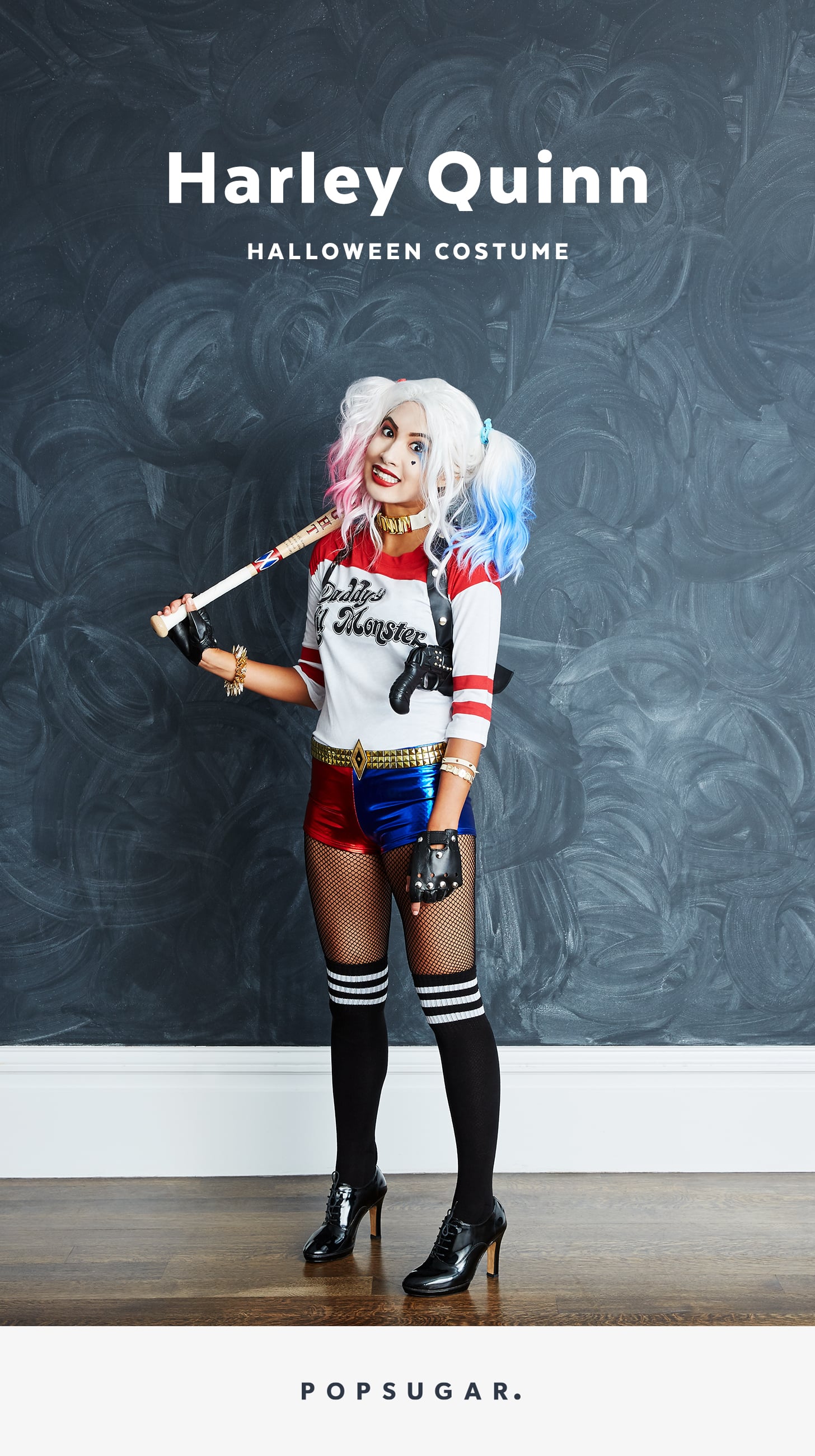 We saw countless cosplayers emulate quirky Suicide Squad front runner Harley Quinn at Comic-Con International, and fans show no signs of slowing down for Halloween. If you love her eccentric attitude and daring look, give it a shot for your costume this year.
How to Create It Yourself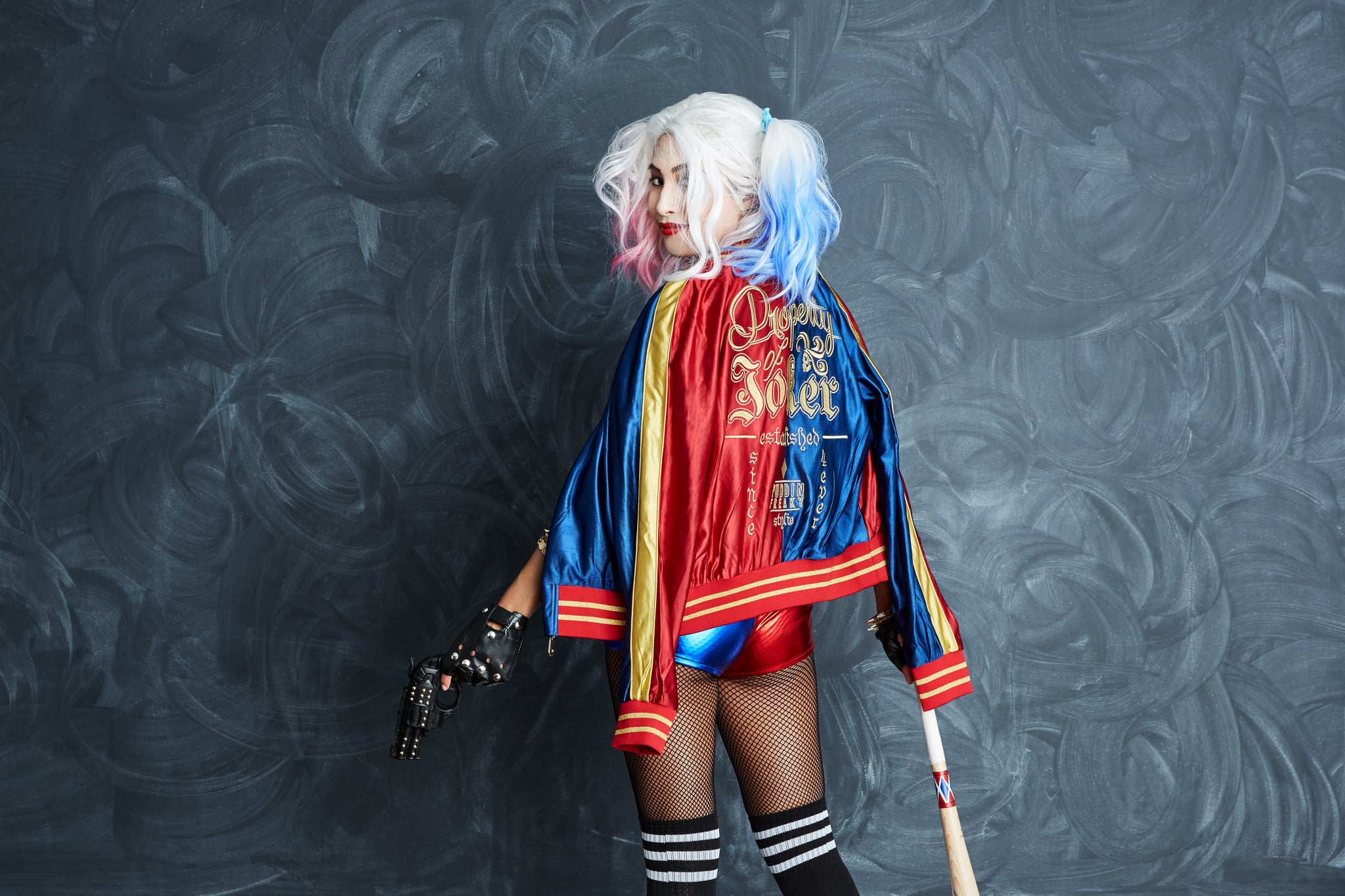 Are you hoping to celebrate Harley-ween? Here's what you'll need:
Hair ties for pigtails
Red and blue shorts, like these ($17-$60)
A tattered white t-shirt, or this replica ($27)
Fishnet stockings
Boots
A toy gun (we spray-painted ours and added studs)
Baseball bat
A choker necklace, like this one ($14)
You can buy replicas of Harley's clothes at stores like Hot Topic, but if you want to create your own version, you can. The key factors to a Harley Quinn costume are colorful pigtails, a baseball bat, pink and blue makeup, and tattered clothes over fishnet stockings.
Check out our Definitive Top Ten Costumes for 2016
Image Source: POPSUGAR Photography/ Arturo Torres
Product Credit: Party City Gloves