Holiday Cleaning Hacks
Do This Deep Clean Before Holiday Decorating
Before you start your holiday decorating, make the postcelebration cleanup easier by tackling these spots from our friends at Trulia first.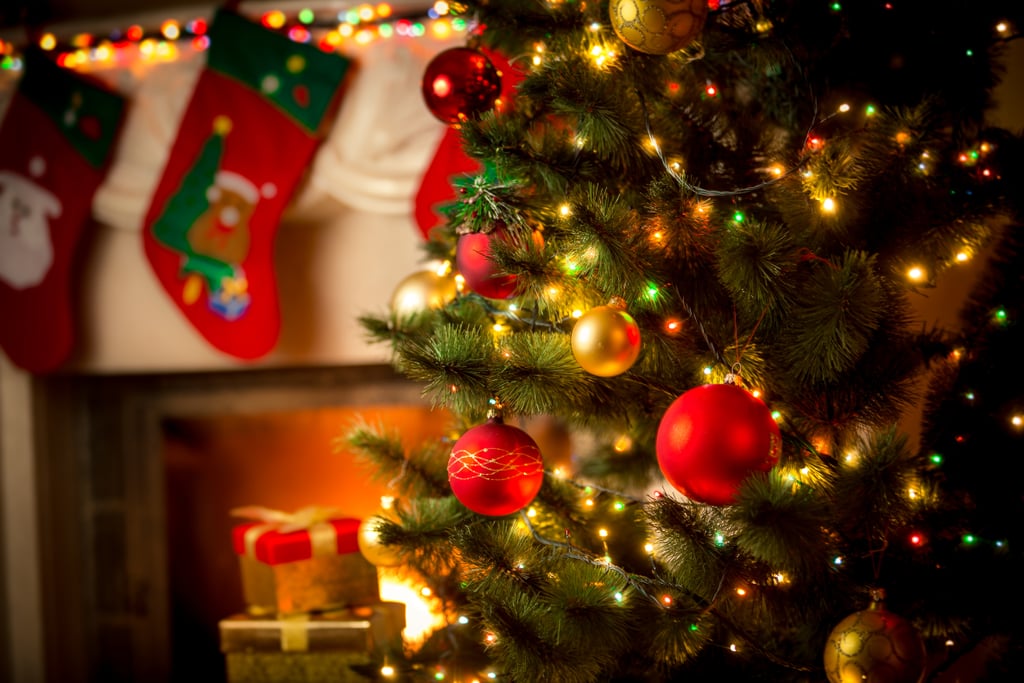 Follow this easy checklist before you pull out holiday decorations, and free up more time for sipping eggnog.
Even if you love a spotless house, there are much better ways to spend your time over the holiday season than cleaning. After all, there are gifts to be wrapped, wreaths to be made, and ornaments to be hung.
With that in mind, there's no time like the present to make your space as sparkling and tidy as possible, especially if you're thinking of listing your home for sale in Austin, TX, come spring. Follow these easy cleaning tips to wipe the slate clean this winter — you can think of it as the cold-weather version of spring-cleaning!
1. Purge closets
There's no better time to do a full closet clean-out. You'll not only free up space for guests to hang their coats but also make way for gifts you get during the holiday season.
2. Flip cushions and mattresses
Lift the cushions of the sofa to vacuum up dust bunnies and crumbs that tend to congregate there, then flip them. Same goes for beds — most experts recommend you turn and rotate mattresses every three to four months for the most even wear. While you're rotating, you might as well wash the bed skirts or at least do a thorough lint-roll.
3. De-smudge walls and floors
Before you start hanging garlands and ornaments, get walls and floors as pristine as possible with eraser cleaning pads. These small, spongelike blocks of melamine foam truly work like magic to lift spots and smudges from walls, bathroom tiles, and floors.
4. Scrub and sanitize appliances
Start with the fridge, microwave, and stove, which will all get a lot of use when prepping big holiday dinners. Empty out the fridge and wipe down the shelves, drawers, and bins with ingredients you already have on hand — ideally, a mixture of warm water, a pinch of baking soda, and a few drops of dish soap — then dry thoroughly. Also remove and wash the drip pan found at the bottom of most fridges, where mildew often collects.
Use the same solution to wipe down the stove-top and oven door, and remove, hand-wash, and dry the burner pans while you're at it. To tackle the microwave, we like the lemon-and-steam method.
5. Do a pantry audit
While you're in the kitchen, declutter your pantry. Throw out any expired spices, canned goods, and boxed foods. Apply the same rule you would to clothes in your closet: If you haven't touched it in six months, toss it or donate it to a food bank. When you're done, you'll also have a good list of what you need to restock.
6. Clean furnaces and chimneys
If your furnace is coated in dust, vacuum and brush the burner and blower blades. During winter, you'll want to change the filter regularly. Most experts recommend doing so every four to six weeks to keep your home more energy-efficient. A clean filter also keeps your indoor air cleaner and healthier. Likewise, a full sweep of chimneys and wood-burning fireplaces helps clear out soot and creosote, a residue that can build up and cause fires. In either case, if you feel unsure about DIY-ing, call in a pro.
7. Wipe the windows
Before it gets frigid outside, give your windows a once-over with a solution of white vinegar and tap water. Pick a cloudy day so you'll be able to see streaks more clearly as you work. Clean them again toward the end of winter; if you have a fireplace, your windows will have accumulated a thin film of soot by then.
8. Dust chandeliers, blinds, and ceiling fans
Carefully dust chandeliers (including light bulbs) and blinds with the same vinegar-water mixture. If you have ceiling fans, use a pillowcase to dust the blades: just slip an old case over the fan blade and pull it toward you, so dust collects inside the case. No mess!
9. Wash the teakettle
If you keep warm with daily cups of Earl Grey, give your kettle a deep cleaning. Boil equal parts white vinegar and water inside the kettle to remove mineral deposits, take it off the heat, and let it soak for several hours. Rinse the interior thoroughly, then wash it by hand.
10. Add mats
Winterize the area around your entryway to keep mud and snow from getting tracked inside all season long. Put a rough coir or rubber mat just outside the door for wiping off boots and an extra-absorbent mat (look for propylene versions) inside to rein in extra moisture.
— Jill Russell
Check out more great stories from Trulia: