Homemade Athlete's Foot Spray
Fix Athlete's Foot With This DIY Spray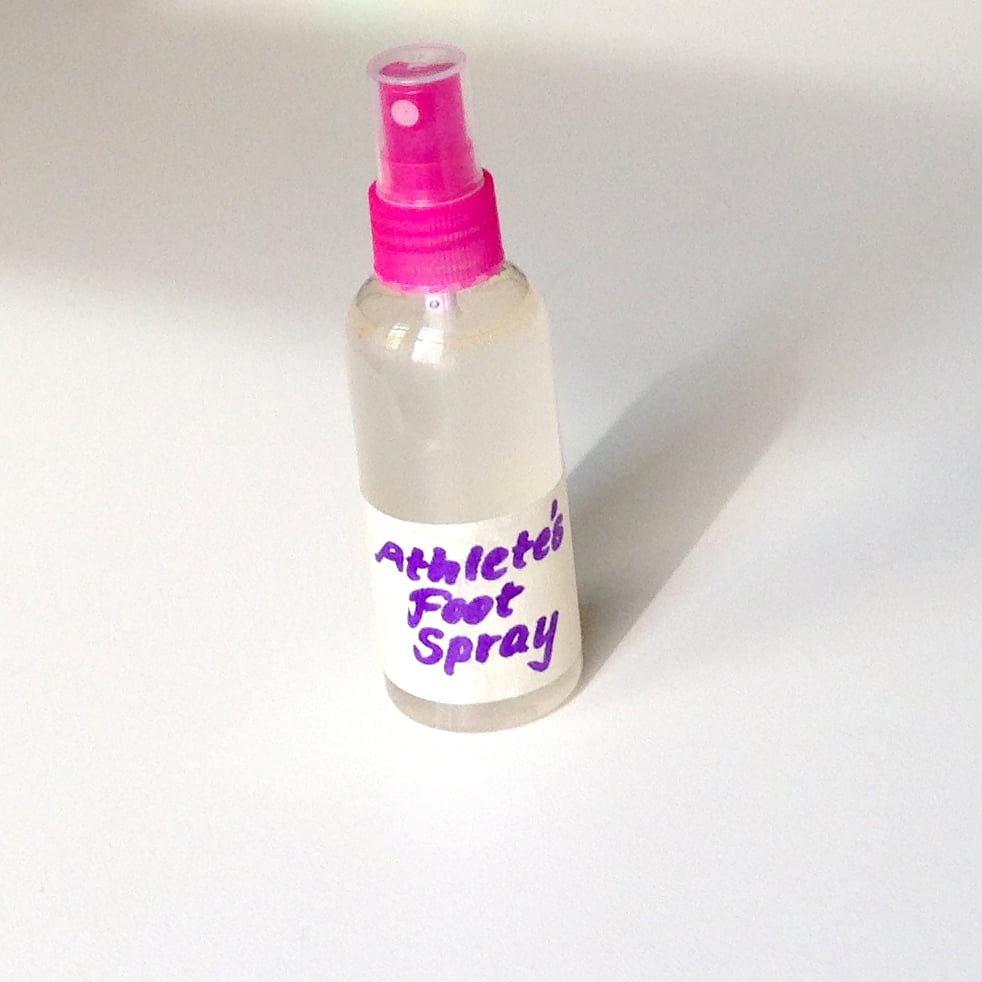 Athlete's foot is a fungal infection that causes burning, itching, and icky scaling around the toes. It's so bothersome and can be embarrassing. Instead of paying money for expensive fixes, try this DIY spray that eases the skin condition and helps heal with all-natural ingredients that are safe to use over and over again.
What You'll Need:
1/4 cup apple cider vinegar
1/4 cup witch hazel
1 teaspoon tea tree oil
10 drops cinnamon essential oil (optional)
Small spray bottle
Funnel (optional)
Directions:
It's as easy as measuring and adding the ingredients to a small spray bottle using a funnel as needed. Apple cider vinegar is naturally antifungal and also relieves itching. Witch hazel is a natural astringent, which helps heal and calm irritated skin. Tea tree oil is also a natural antifungal and antimicrobial, which fights infections such as athlete's foot. You can also add cinnamon essential oil, a strong germicidal and natural disinfectant, to help clean skin and get rid of athlete's foot fast.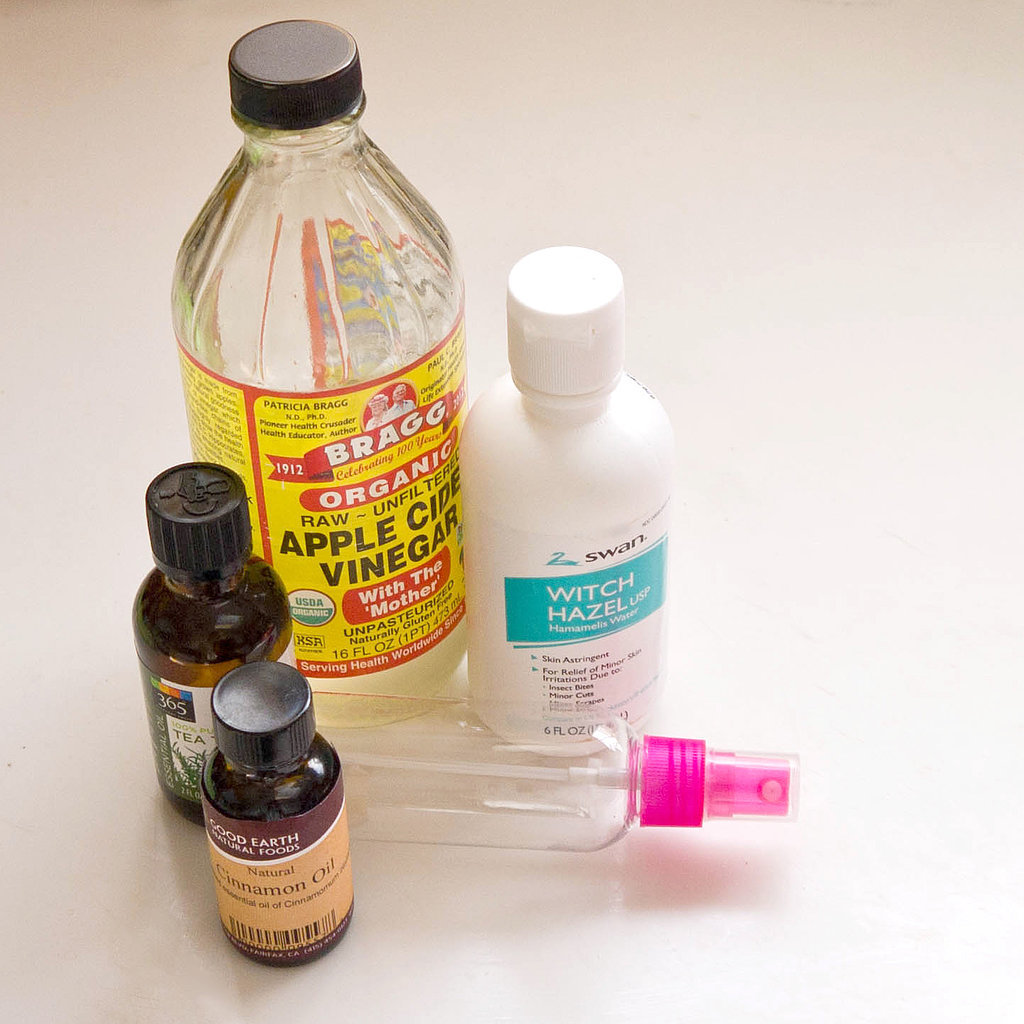 Add the spray top to the bottle and shake before using. It's a good idea to wash and thoroughly dry skin before applying. The spray may tingle or burn when first applied but will calm and sooth within minutes. Wash socks after wearing, and air out shoes to get rid of any lingering moisture, which will also help get rid of annoying athlete's foot.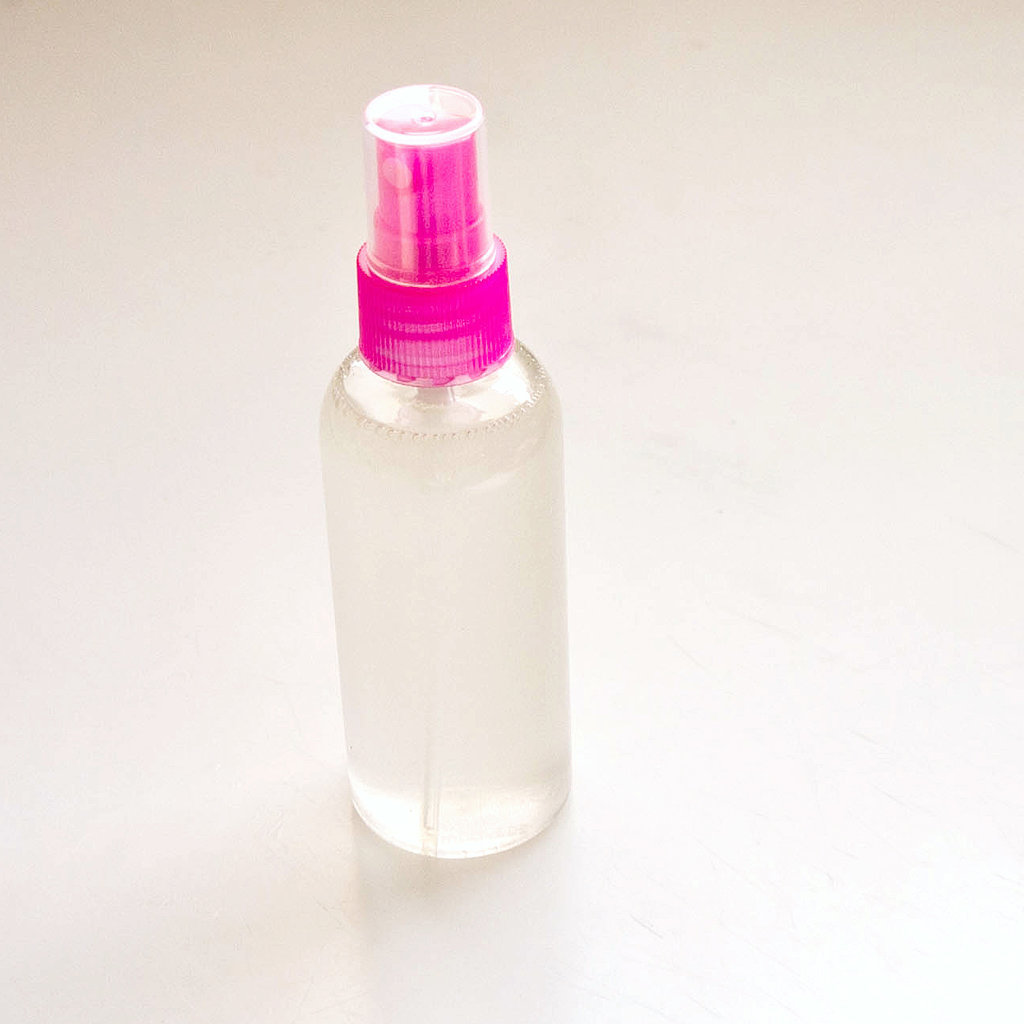 Makes four ounces of spray. Store in a cool, dark spot for best results.