Homemade Fabric Softener
You'll Love This Homemade Fabric Softener
Made from all-natural ingredients, this eco-friendly fabric softener helps fluff and freshen your clothes without artificial fragrances or ingredients. Vinegar is a natural softening agent, making it the perfect base for this homemade DIY. The addition of an essential oil, such as lavender, orange, lemon, or mint, which are antibacterial, keeps your clothes wonderfully clean and smelling fantastic. And, what's even better, this laundry booster only costs a few dollars to make.


What You'll Need:
Large jar or container with lid
16 ounces distilled white vinegar
Essential oil
Fresh herbs
Directions:
Simply measure and add four cups of vinegar to a jar and 10 to 12 drops of your favorite essential oil. Simply shake and add 1/4 cup to your washing machine's fabric softener dispenser per load of laundry. For an extra boost of scent, add a sprig of fresh rosemary, lavender, or mint.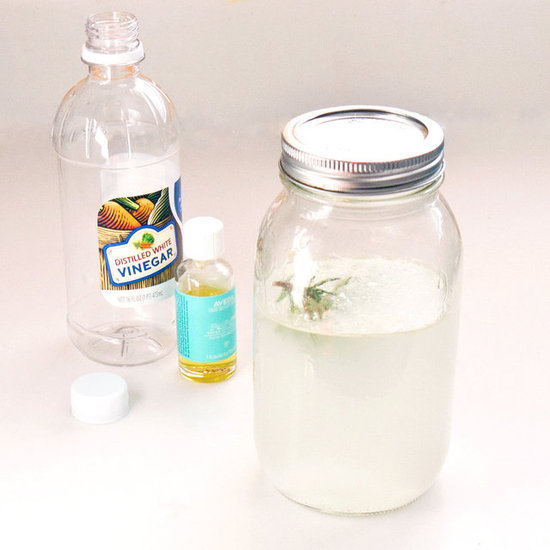 To make in bulk, purchase one gallon of plain vinegar and add 30 to 40 drops of essential oil directly to the jug, and fresh herbs as desired. Now you have budget-friendly fabric softener for months!
Itching to try other DIY cleaning supplies? Take a look at our list of favorites!
Image Source: POPSUGAR Photography / Sarah Lipoff