How to Book a Cruise
10 Tips For How to Book a Cruise That Isn't Crazy Expensive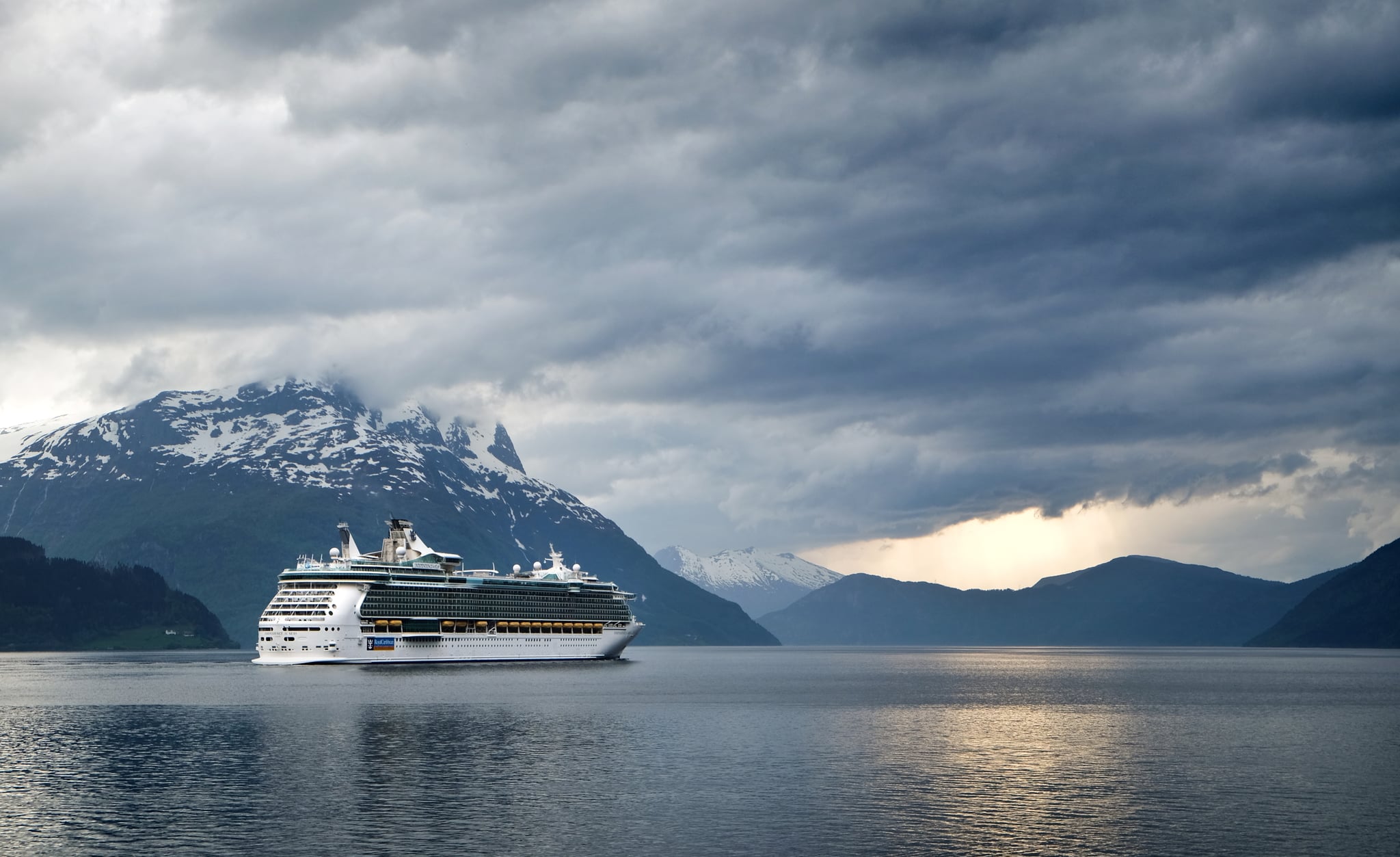 Cruising is a favorite mode of travel for many people, but it's not without its drawbacks. There's often a bunch of unexpected hidden charges, and you may find the big vacation splurge you saved for ended up a lot more expensive than planned. That said, there are lots of ways to score a better deal than you may have imagined possible.
To find the best deals on cruises, try waiting until Wave Season, which takes place from January through March. "It's basically a period of time where all of the cruise lines come up with their best promotions of the year to incentivize travelers to book nice and early," said Allison Kobasky, co-owner of Over the Moon Vacations, a luxury travel-planning company.
During this promo period, you'll find everything from discounted cruise fares to added perks such as unlimited beverage packages, shore excursion credits, prepaid gratuities, and onboard spending money. Here are all of the ways you can save when booking a cruise.
1. It pays to be local
If there's a cruise port in your state, you're in luck. Many cruise lines offer resident discounts that shave up to 40 percent off regular cruise fares. "If you can travel last-minute, the savings are even better," said Kobasky. "We find that cruise lines offer their unsold cabins at majorly discounted resident rates about a week before sailing, assuming those are the people that can hop on the ship with only a few days' notice." If the price goes down or a better promotion comes out before you've made final payment, you can always have your price adjusted. Trick of the trade!
2. Book early
"As supply and demand would indicate, cruise lines generally have the best offers further from the sailing date," said Lori Sheller, the vice president of cruise development for Tourico Holidays. If you wait until the last minute, you risk higher prices and limited cabin inventory.
3. Take a peek at the last minute
That considered, if you're the spontaneous type or you just didn't have the foresight to book early, you may not be completely out of luck. "Check sites like LastMinuteTravel.com. Oftentimes if cruises have a few extra rooms they need to sell before launch date, they'll offer them at killer rates," said Sheller.
4. Look for deals
Sign up to receive emails from all your favorite travel deal websites for promotions and last-minute deals. For example, sign up for CruCon Cruise Outlet's weekly email and receive deal alerts from all of the major cruise lines that can save you up to 80 percent off the cruise line direct prices. Also, research coupons, deals, and cash-back options. You can also sign up for cash-back sites such as TopCashback.com and receive cash back on your cruise purchases through third-party sites. Stacking sales is a great way to get the most bang for your buck. Expedia offers 12 percent cash back, Princess Cruises offers three percent cash back, and Orbitz offers $40 cash back.
There are also apps that offer serious deals. "Free on iOS and Android, Cruise Deals App allows the user to set her own price. As an example, choose 'New York City' as a departure port and $60 as a max price per night. You'll get a push notification when a cruise is offered out of NYC at that price," said Jeremy Camosse, owner of TheMusterStation.com. Once you've booked, download Ship Mate iOS or Android. You can set a price alert for your sailing. "If the price of your cruise moves by more than one percent, you'll get a notification. If your price drops, you can often recover the difference in onboard credit," said Carmosse.
5. Get the drinks package
Snagging a cruise offer that includes unlimited drinks is key — you don't realize how often you'll order a cocktail at the pool or a bottle of wine at dinner — and it really adds up. "Travelzoo often runs cruise deals with unlimited drink packages, and the value is immense. You won't have to worry about footing a hefty bill at the end of your trip," said travel and lifestyle expert Tara Kraft from Travelzoo.
6. Pay more upfront to save more later
The upfront cost of a luxury cruise line like Regent might seem a bit daunting, but when you factor in that everything is included (airfare, premium drinks, shore excursions, etc.) and the high-quality cuisine and service you're getting, it's completely worth it, said Kraft.
7. Try a travel agent
Consider leaving the deal search to the expert. Cruise agents will save you time and money. "They get you the best discounts and amenities (gifts, shipboard credit, etc.)," said Sheller. After all, they're professionals.
8. Prebook shore excursions
Make the most of your destination cruise experience. "Whether through the cruise line or third-party shore-excursion companies, book your activities in advance and save big," said Sheller.
9. Tour share with other cruisers
"If you're looking for shore excursions that won't break the bank, consider sharing a tour with fellow cruisers — you can explore independent excursions options, then split the cost across the group. To meet others you'll be cruising with, Cruise Critic offers Roll Calls, where you can meet and interact with other cruisers who will be sailing with you. One caveat: if your tour runs late, the cruise ship isn't obligated to wait for cruisers who booked their own excursions (they will for those who booked through the cruise line), so be sure your tours give plenty of time to return to the ship prior to its departure," said Colleen McDaniel, senior executive editor of Cruise Critic.
10. Disconnect
WiFi packages on ships are very expensive and the service leaves a lot to be desired, cautioned Sheller. Turn off your data roaming and disconnect — you're on vacation!