How to Clean Your Range Top
Make Your Grungy Range Top Look Brand-New Again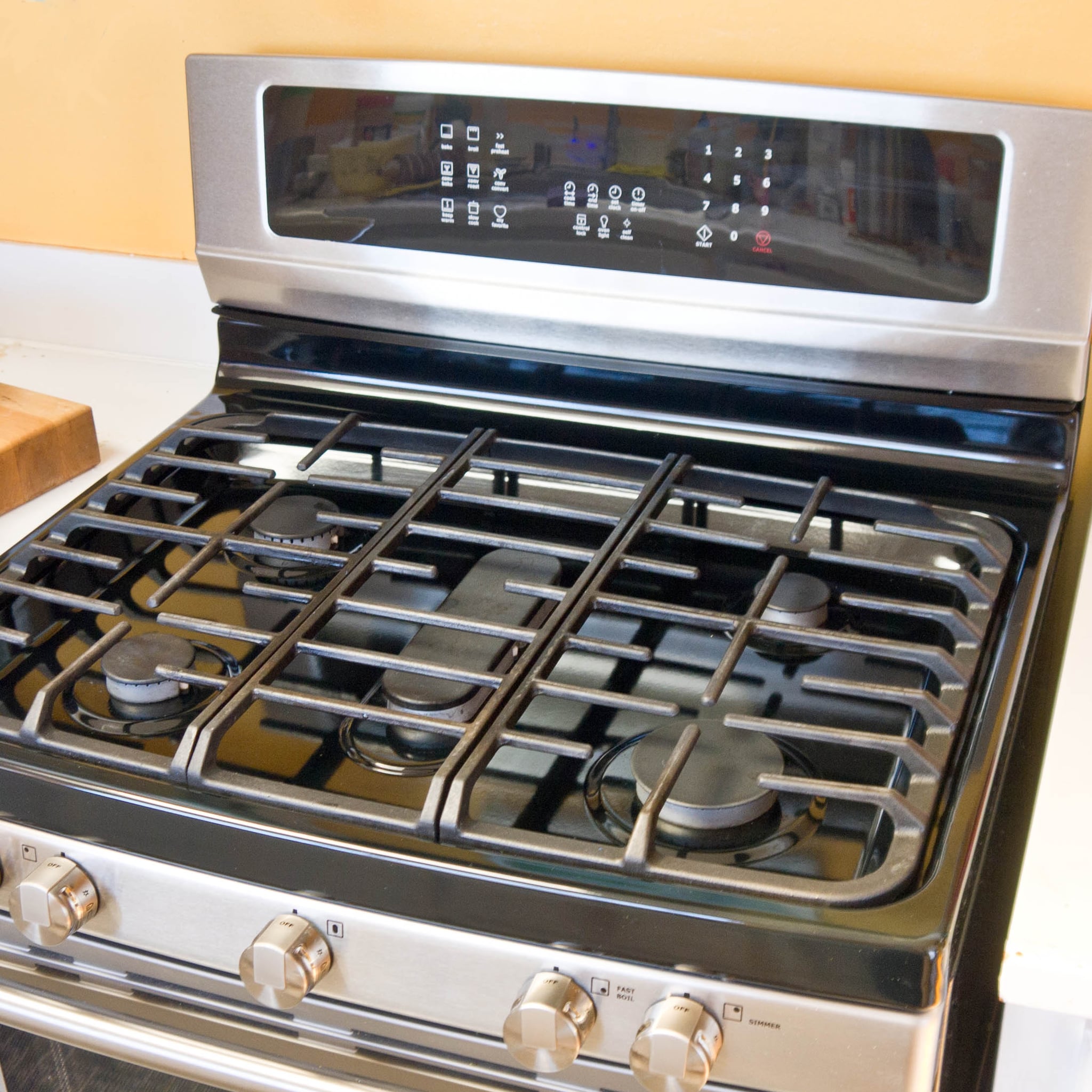 Even if you're just heating up takeout, your kitchen range top takes a beating. Boiled-over pasta pots and sticky sauces that have splattered over everything meld together into a layer of grime that's no fun to clean. Here's how to give your range a deep cleaning without spending hours scrubbing.
Start by spraying the range top with your favorite cleaner. We found this DIY citrus spray did a great job busting up oily globs and baked-on bits of food. Let the cleaner do its magic for a few minutes before wiping with a clean paper towel or microfiber cloth.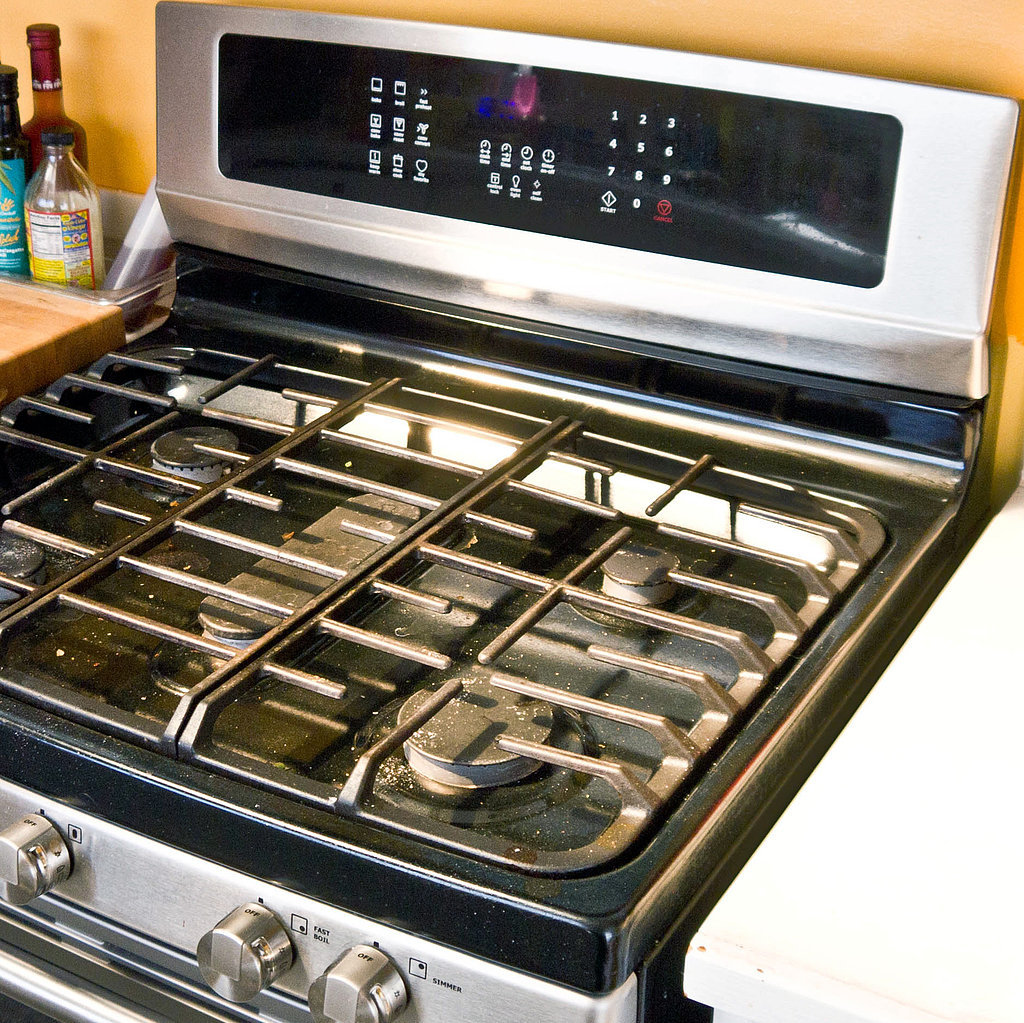 Carefully remove burners or covers from your range. If you're not sure which parts are removable on your range top, give the manufacturer's owner's manual a check. But if something doesn't budge, don't force it! It's best to just leave as is. Clean underneath covers and burners.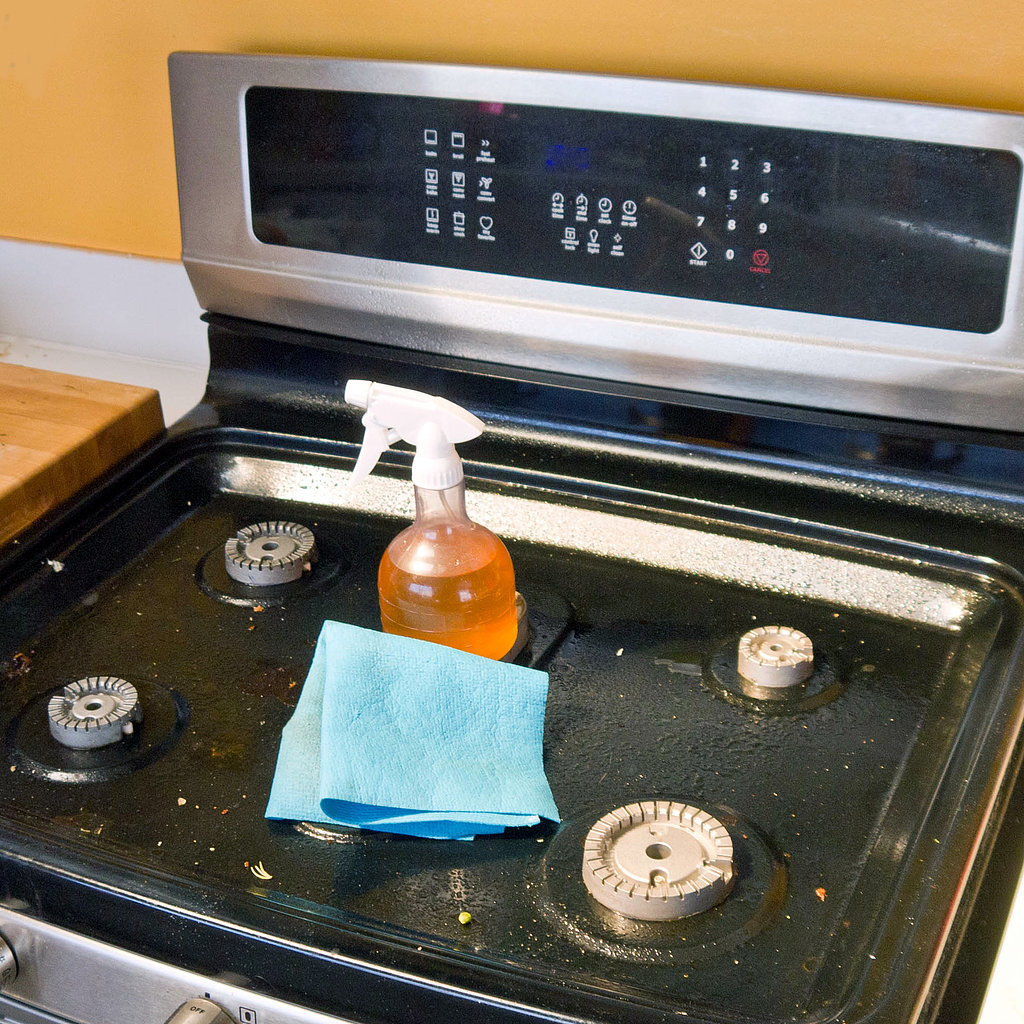 Place burner covers or grates in your sink and give them a quick bubble bath using your favorite dish soap. Wipe electrical burners with a damp, soapy cloth to remove any baked-on bits of food.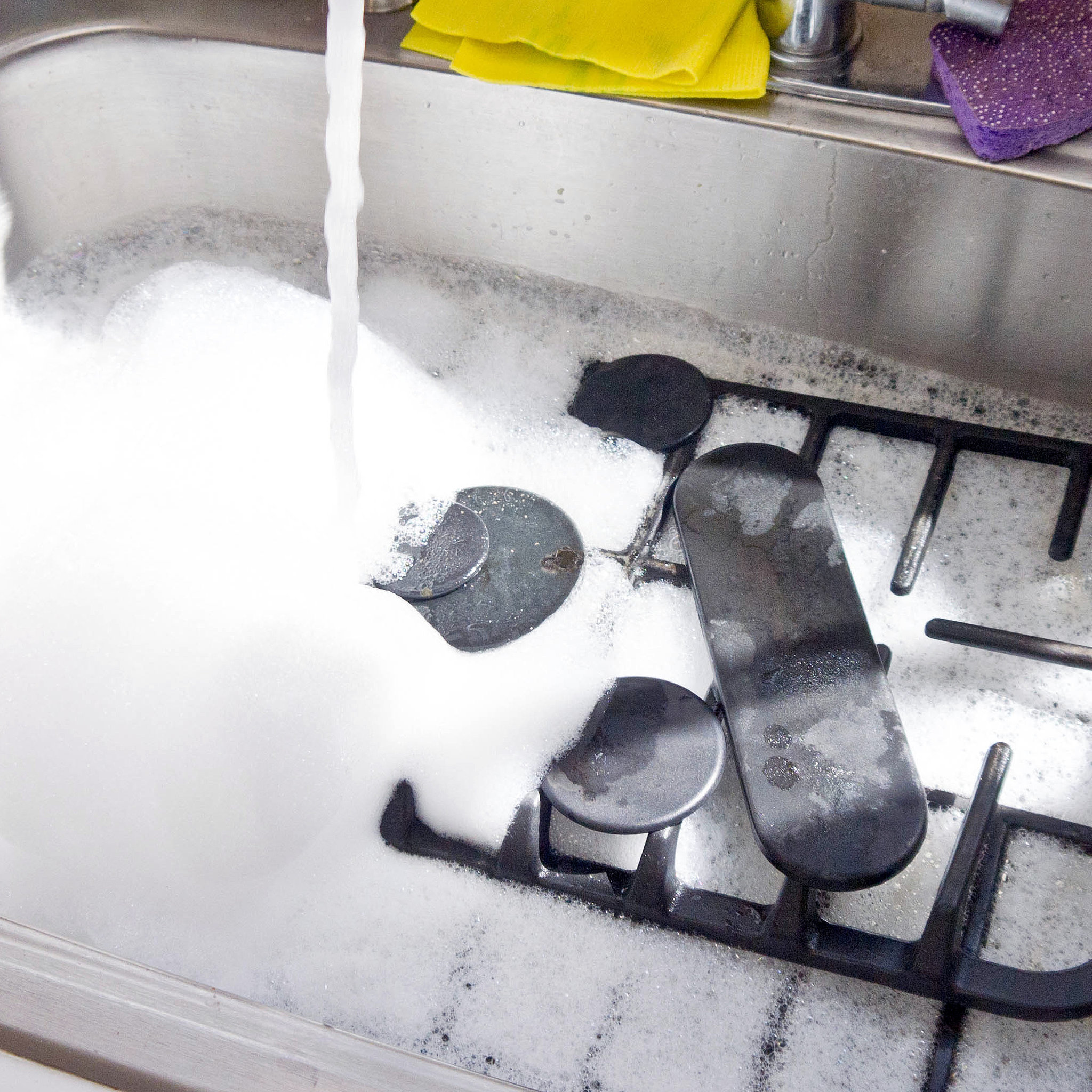 Now tackle any serious messes by sprinkling with baking soda and then spritzing with citrus spray. It will bubble away the grime, making it so easy to wipe away with a paper towel or soft cloth.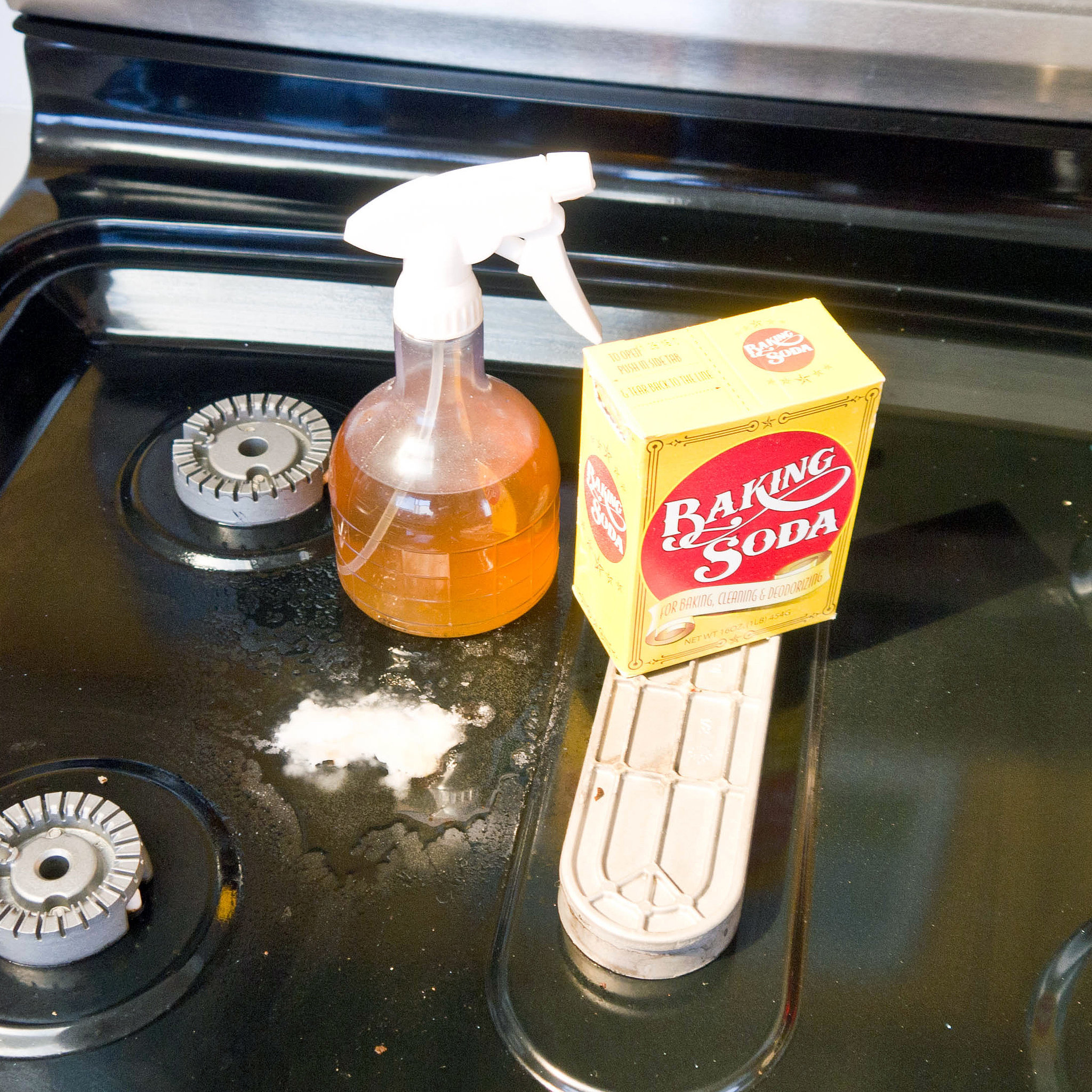 Remove range knobs and wipe with a damp, soapy cloth. Clean underneath while the knobs dry.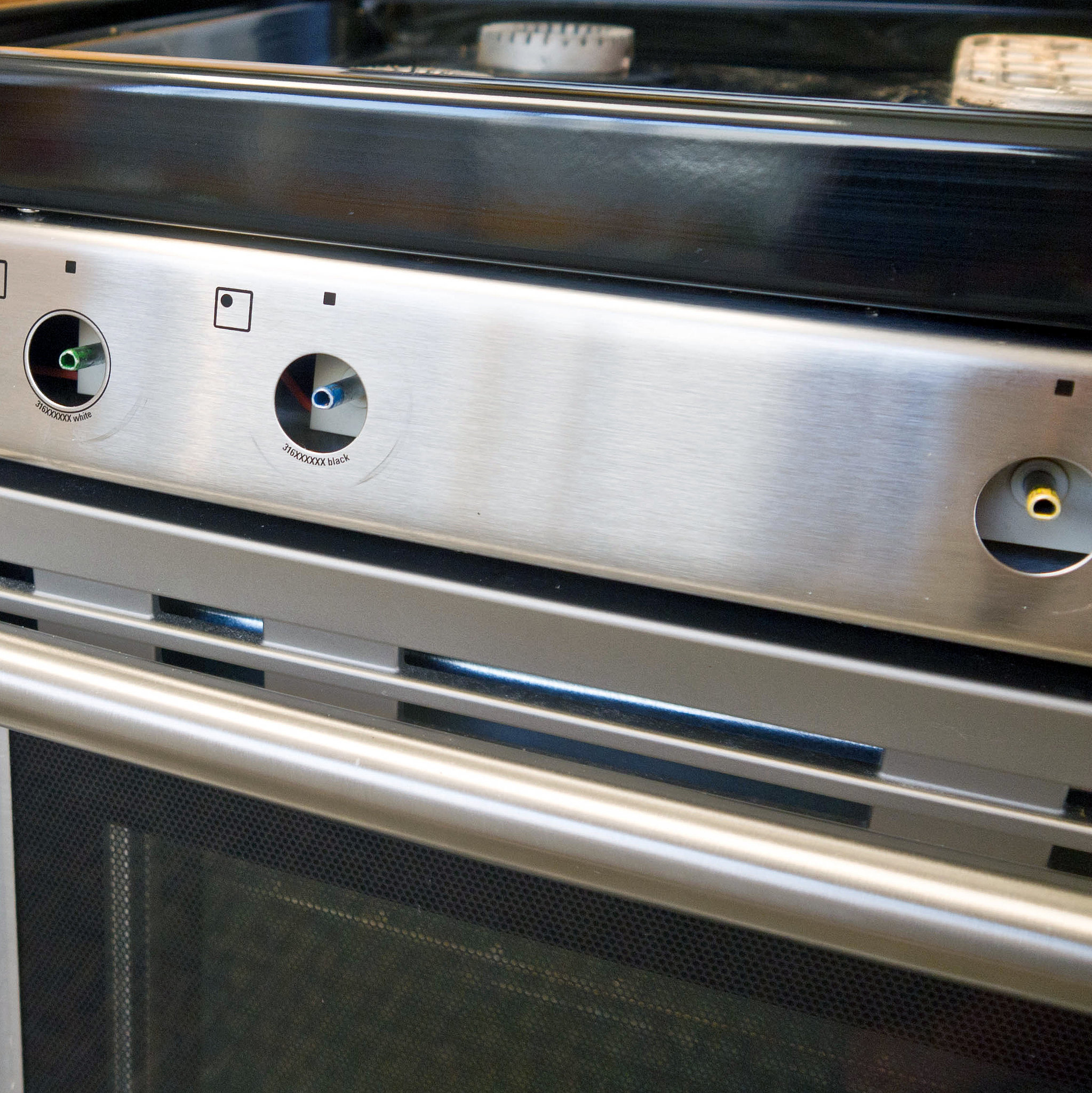 Once all parts of the range are dry, reassemble and enjoy the clean! If you have a stainless steel range, take a few minutes to shine and clean the stainless steel. And if you have a combo range, here's how to naturally clean your oven.