How to Clean Your Toilet
How to Clean Your Toilet (Without Feeling Totally Grossed Out)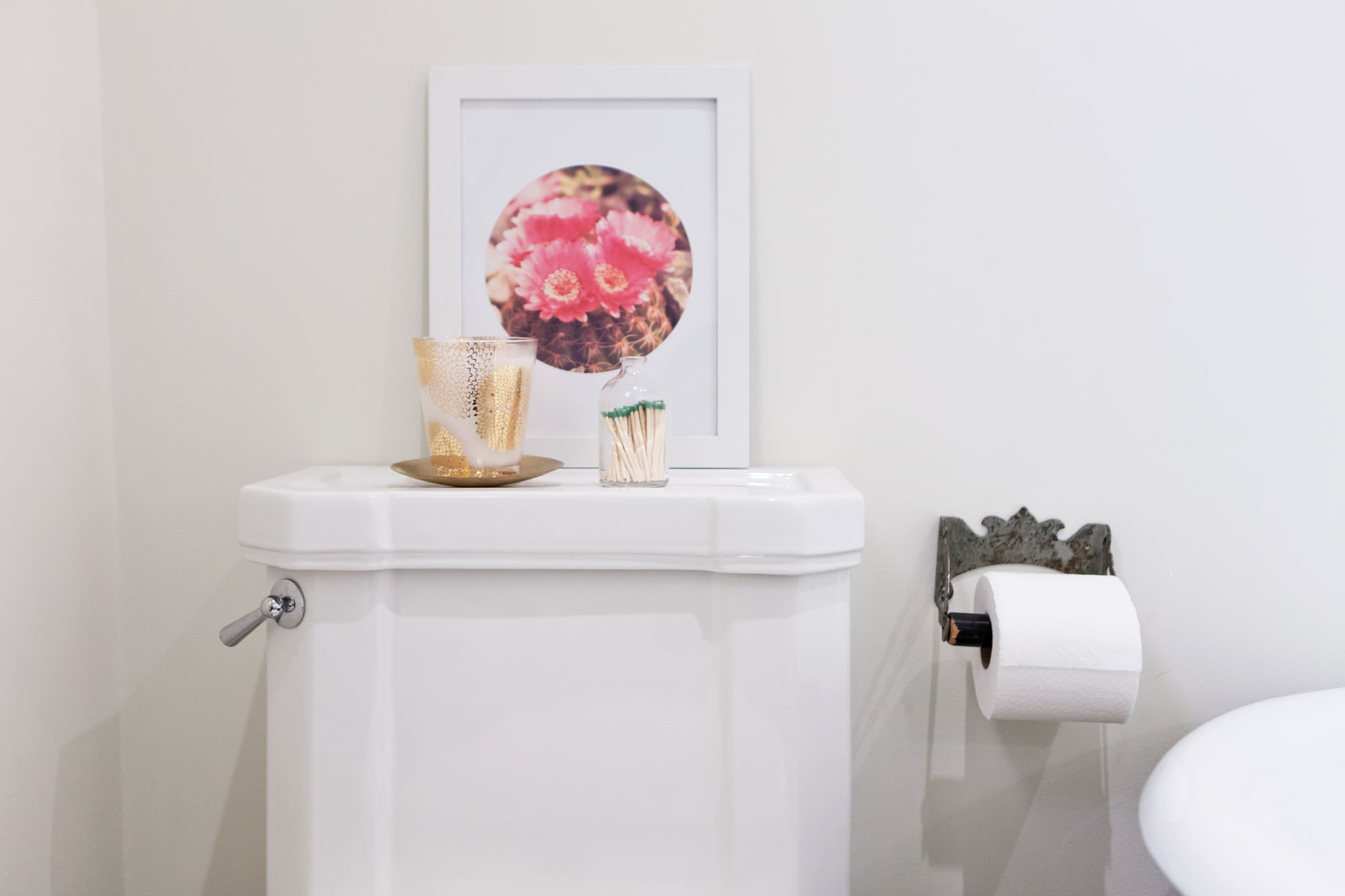 Cleaning the toilet is pretty much the grossest chore ever. But it doesn't have to be the most dreaded cleaning job on your list if you follow a few tips for making the task just a little easier. And once you get the hang of it, cleaning the commode will slip onto your not-so-dreaded list.
What You'll Need
Toilet bowl cleaner
Cleaning gloves
Sponge
Toilet brush
All-purpose cleaner
Paper towels
Directions
Start by removing any clutter around the commode, such as tissue boxes, toilet paper, or towels. You want to be able to really spray the area with cleaner without worrying about anything getting damaged. And it's a good idea to crack a window or turn on your vent fan so there's proper air circulation.
Open the toilet lid and liberally douse with toilet bowl cleaner. You can make your own eco-friendly commode cleaner or use your favorite brand. Close the lid, and let the cleaner work its magic.
While the toilet bowl is closed, spray the entire area with all-purpose cleaner. We're talking the wall behind the toilet, the top of the tank, the base, and the floor around the commode. Don cleaning gloves and use a sponge to wipe clean the area, rinsing the sponge as needed.
Now open the toilet lid and use a toilet brush to really scrub the bowl and under the lip. Once finished, flush the toilet.
OK — not the most fun step, but run the sponge around the top of the toilet bowl, under the lip, and at the base of the lid hinge. You can also do an additional scrub with the toilet brush if it's still a bit stained. Close the lid, and flush.
It might seem a bit redundant, but give the whole area another quick spritz with all-purpose cleaner and wipe with clean paper towels to really sanitize the area.
Add to your monthly bathroom cleaning routine, and you'll find it's not so bad! Touch up between deep cleanings with a few toilet bowl scrubs and wipe-downs with all-purpose cleaner and paper towels. You'll never be embarrassed by your commode again!
Image Source: POPSUGAR Photography / Mark Popovich