Source: POPSUGAR Photography / Diggy Lloyd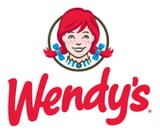 Extending your vacation just got easier. We've partnered with Wendy's to share tips that will make even the most familiar spots feel refreshing and new.
If crying emoji and wishful #TBTs are how you cope with the postvacation slump, we feel you. The reality of everyday life can feel lackluster when compared to adventurous vacation days, but we have a few tips to help you beat the blues. From easy additions to your desk setup to weekend plans that will give you something to look forward to, keep scrolling to find five quick pick-me-ups you'll want on your radar immediately.