How to Hold a Nashville Backyard BBQ
How to Hold a Nashville-Inspired Party in Your Own Backyard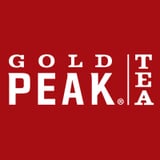 Nashville is heating up — and we don't just mean the weather — so we've partnered with
Gold Peak Tea
to help you and your friends bring it home.
As inspiration for our favorite TV shows, and as a travel destination, the city of Nashville (aka Music City) is one of the hottest in America. By some estimates, 100 people a day move into the city, spurred on by its booming economy, subtropical climate — it's hot in more ways than one — and food scene. But to channel its breezy, casual vibes, you don't have to go further than your backyard. With the right decor, some good friends, and of course, sweet tea, here's how to bring Nashville home.
After "Where are you from?", the most common question you'll hear in Nashville is "Do you want some tea?" Make sure yours is on point and, like just about everything in that hot, balmy weather, enjoyed ice cold.
To kick your Nashville-themed party off in style, have guests' first stop be a well-stocked tea station. Catering to all palettes is as simple as keeping plenty of Gold Peak Sweet Tea on ice, as well as Gold Peak Unsweetened Tea and Gold Peak Lemon Tea for those who love citrus flavor.
All are made with pure-filtered water and mountain-grown tea leaves for a home-brewed taste. Gold Peak Sweet Tea is so authentic, you'll swear someone made it in Nashville. Provide guests with mason jars, reusable straws, and lemon wedges for garnish. Now everyone is ready to mingle.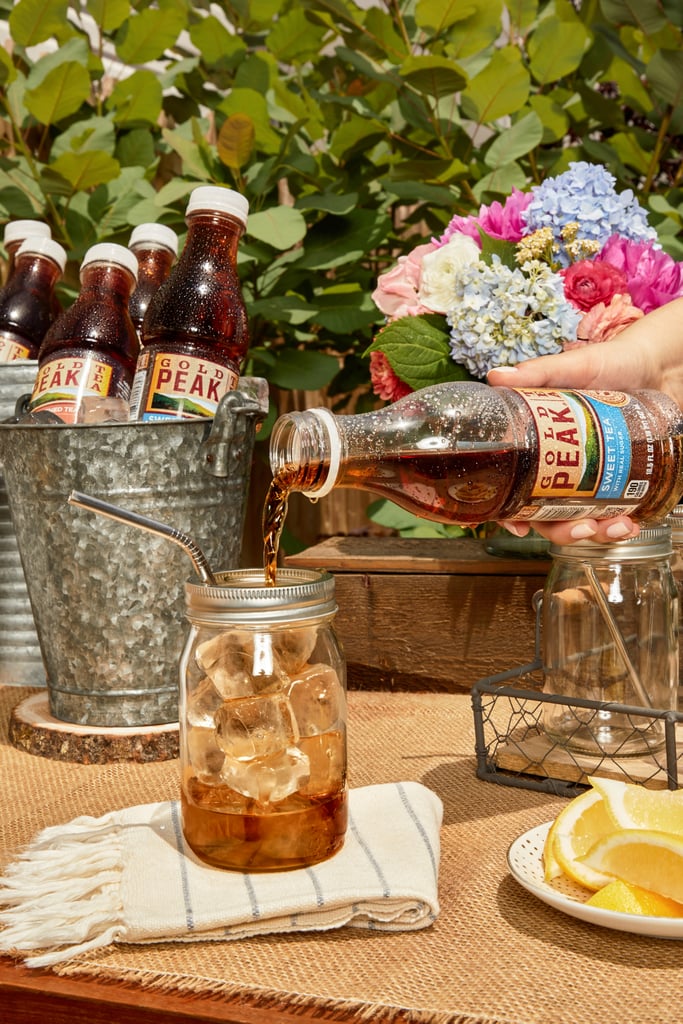 Cornhole is the queen of lawn games, and easy for all ages and skill levels. It's also a hot trend at bars, parks, and amateur tournaments all over the country, so brush up on your skills! While traditional cornhole is played with two boards, the single-board version conserves space and is just as fun — you can try to knock each other's bags off.
You'll need: One cornhole board with eight bean bags, which are themed for each team. We went with warm and cool colors, but let your tablescape serve as inspiration.
How to: Find a flat space on your lawn and set up the board. Mark a line on the ground about 20 feet from the edge of the board (closer for kids) and position teams behind the line. Take turns to toss.
Scoring: A bag that falls into the hole is worth 3 points. A bag that hangs over the hole but doesn't fall in is worth 2 points. A bag that lands on the board and hasn't been knocked off by the end of the round is worth 1 point. A bag that touches the ground but ends up on the board is worth zero points. Keep going until one team reaches 21.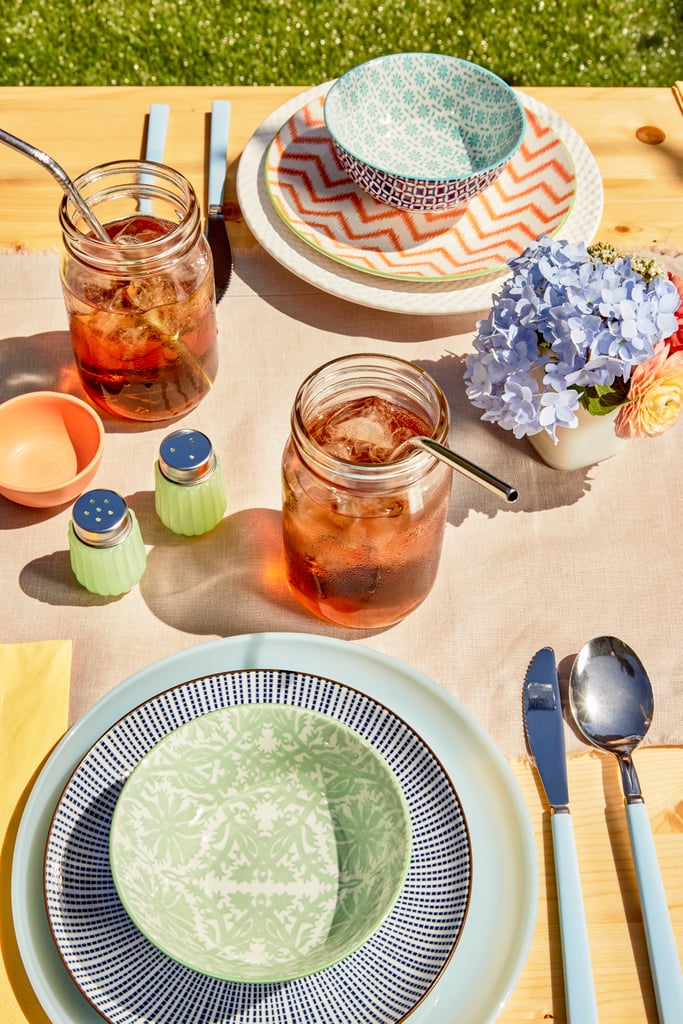 Image Source: POPSUGAR Photography / Philip Friedman
While there are no hard and fast rules for "rustic charm," the key to a tablescape that looks straight out of Nashville is variety. You may opt for matching dishware on other occasions, but today calls for artfully mismatched everyday items, so dig around in the back of your cupboard and grab as many colors, patterns, shapes, and sizes as you can.
A runner in natural colors and textures helps pull all the pieces together without the formality or heaviness of a tablecloth. Jute or cotton are both good, readily available options and will help the ceramic and natural elements pop.
Add fragrance and color with simple floral arrangements. For a casual vibe, pick some wildflowers from the garden, or grab a pre-arranged bouquet from your local store. Again, use containers of varying heights and materials to add interest. Anything goes!
Make This Delicious Chicken and Waffle Cone
Nashville loves hot chicken, so put a trending spin on it with this chicken and waffle cone. It's made with just the right spice kick and pairs perfectly with Gold Peak Tea. You'll also have one hand free for cornhole! Check out the recipe here.
Credits: Photography: Philip Friedman; Art Direction: Colleen Lennon; Food Styling: Marilinda Hodgdon; Production: Sasha Bar-Tur; Styling: Kristin St Clair
Shop More From Gold Peak Tea