How to Naturally Whiten Towels
Naturally Whiten and Brighten Grubby Towels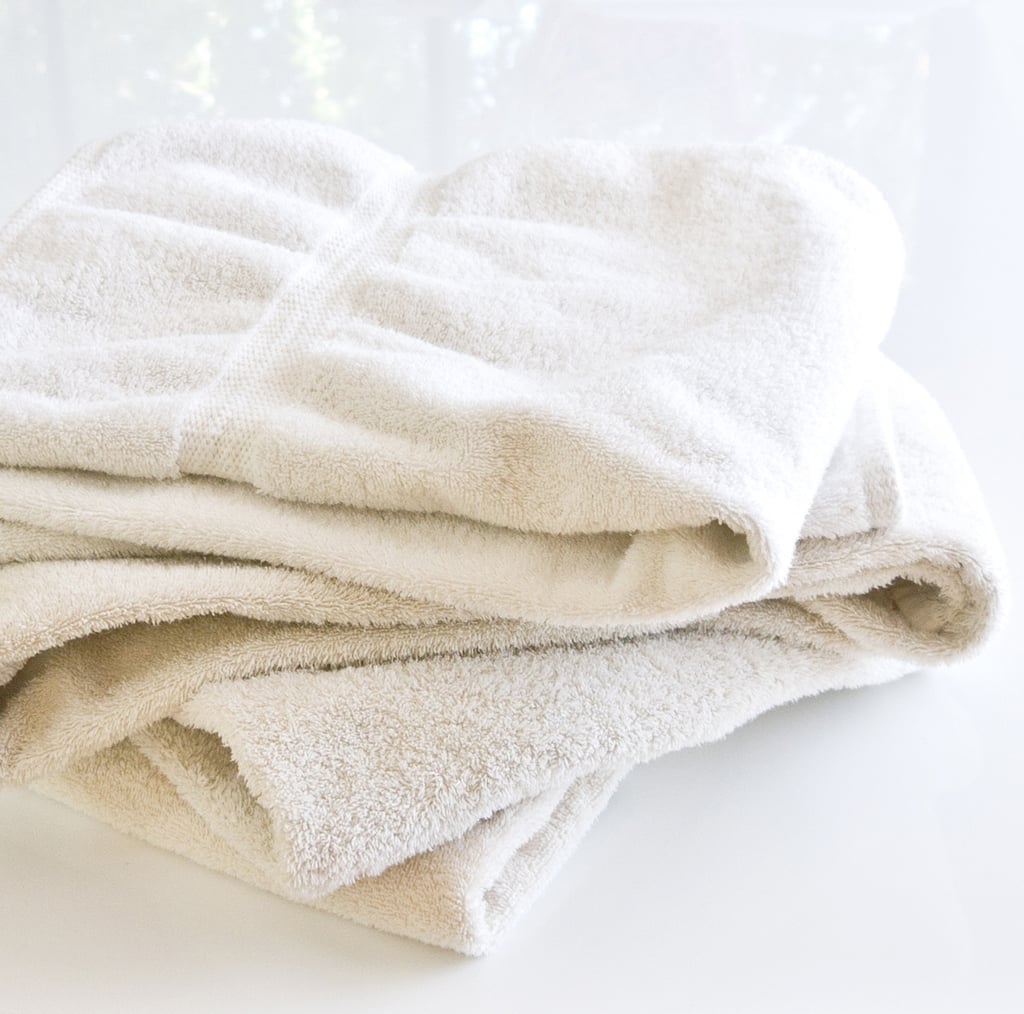 Refresh towels in just a couple steps to leave them so soft — and more absorbent! And this cleaning process uses all-natural ingredients that aren't harsh on your towels. You probably have everything on hand to transform your old, dingy towels into luxury linens.
What You'll Need:
1 cup vinegar
1/2 cup baking soda
1/2 cup Epsom salts
Directions:
Pour the vinegar into your washing machine, and then load it with towels. The vinegar breaks down mildew and mold growth in your towels while giving them a deep clean. Set your washing machine to soak, and let the cycle run.
Now sprinkle the baking soda and Epsom salts over the towels. Set the machine to soak, and let the towels run through the cycle again. The baking soda neutralizes smells and breaks up stains, and Epsom salts naturally soften water — and fabrics.
Finish by washing with your favorite detergent and drying. You'll love how fluffy and wonderfully absorbent they are! And this cleaning process is safe to use on colored towels too.
Image Source: POPSUGAR Photography / Sarah Lipoff