How to Save Money on Wedding Music
7 Tips For Saving Money on Wedding Music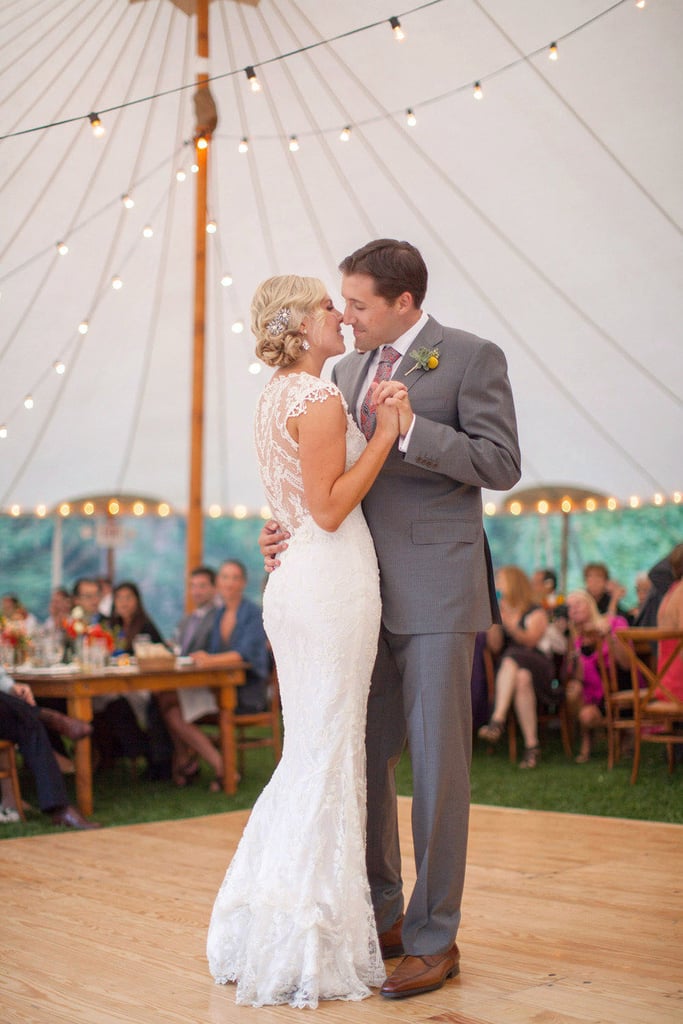 In college, figuring out music for your party was as easy as picking a playlist on your MP3 player. But when you're planning your wedding, it can be more complicated than choosing a menu. Between string quartets, cover bands, and DJs, determining the entertainment appropriate for your event — and how to pay for it — is sometimes like muddling through a Chopin mazurka in your first piano lesson. But have no fear — the band will play on if you follow our seven tips for saving on your wedding music!
Be your own DJ. You'll be busy with many other details on your big day, but if you know the tunes that can cause your guests to cut a rug, then grab an iPod and create your own playlists beforehand. For the ceremony, choose songs for the processional, recessional, and the bride's big entrance. For the reception, you'll need a song or two for the bridal party introductions, then some mellow tunes to dine by, the first-dance music, and a long playlist to keep your guests dancing into the night. Have a friend be responsible for DJ and emcee duties while you enjoy the evening with your sweetie!
Hire a limited engagement. If you simply can't do without your town's cover band of the moment but an entire night of live music won't jive with your budget, then see if they are willing to play just one set during your reception. You can bookend their appearance with a DJ or a playlist on your MP3 player, and you can advertise the evening's headliner to your guests ahead of time.
Seek a friendly tune. If the phrase "I'm with the band" has become your weekend mantra, then you might have cheaper wedding music at your fingertips. Ask your cousin at Juilliard to help you down the aisle at the ceremony and your pal on the nightclub circuit to make an appearance at your reception. At my wedding, my brother's band played a set after dinner, and the final song featured a guest drummer: my dashing groom! Your guests will love the live music, and you'll always remember rocking out to your friend's melodies on your big day.
Show a student feature. If your ceremony or reception calls for a string quartet, then contact your local music conservatory to find out if they hire out student quartets. These groups are usually less expensive than hiring professional musicians.
Take your reception for a spin. Hiring a DJ is generally cheaper than hiring a live band, and they often serve a dual purpose: playing music and performing emcee duties for the night. If the vibe of your wedding can accommodate what's considered to be a more casual entertainment option, then a DJ is a great way to trim costs.
Trim instruments. A 12-person band will be more expensive than a four-person one, but a smaller headcount doesn't translate to inferior quality. A guitar solo can be a beautiful way to accompany those special moments at the ceremony, and a smaller band may be just the thing for your intimate reception setting.
Beware of overtime charges. Many wedding entertainment options can be hired for a certain block of time but charge at steeper rates if that time frame is surpassed. Be on the safe side and book your band or DJ for an additional hour beyond when you think you might need them, just in case your guests call for an encore.
Source: Matt Edge Photography via Style Me Pretty