How to Save Money on Wedding Reception Drinks
7 Ways to Save on Your Wedding Cocktail Tab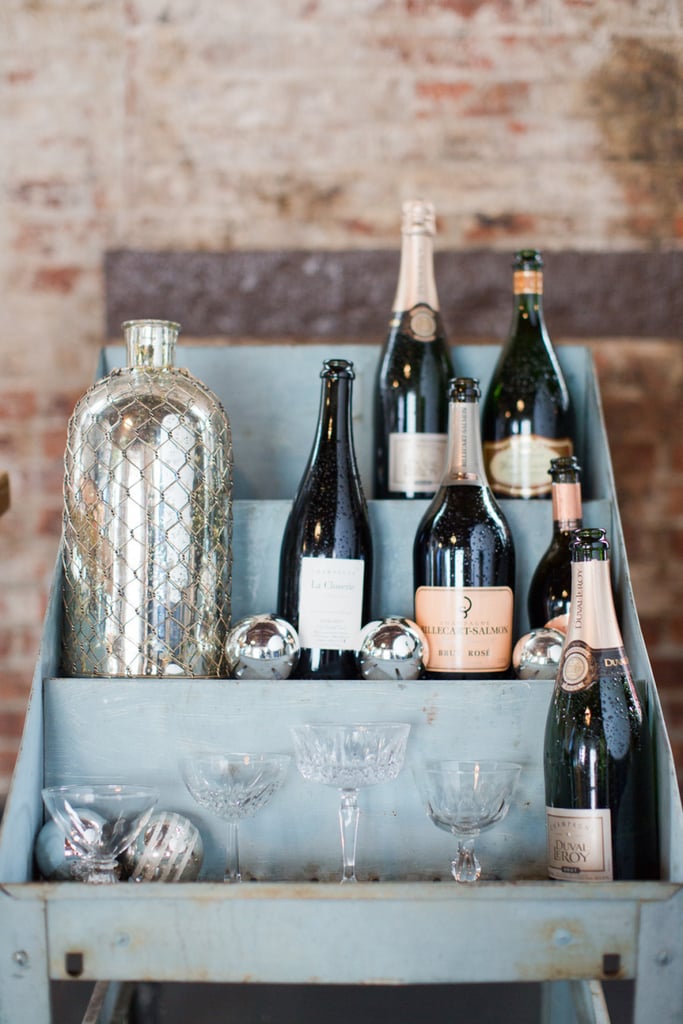 To many brides, a dream wedding includes all the flourishes, including an all-you-can-pour open bar. But let's face it: with some venues charging $30 per person or more, many couples must find alternatives in order to keep wedding costs from floating out of reach. But don't sign up for a cash bar yet: we're serving up a few ideas on how to keep your beverage budget in line so that your dream wedding doesn't become the wet blanket for your big day!
Create a few signature cocktails. Give your guests a taste of your personality as a couple by serving a signature drink or two. You'll limit the amount of alcohol imbibed since you can incorporate inexpensive mixers, and you can choose a less expensive brand of alcohol. Not only will this selection help you stick to your budget, but also, your guests will enjoy learning more about you through your drink choices!
Use the bar's well alcohol. Some bars and bartenders get deals on certain types of liquor — savings they can pass on to you!
Create a beverage bar. A serve-yourself cocktail bar lets you control the amount of alcohol your guests consume if you provide dispensers with a couple of bases (say, a raspberry lemonade vodka mixture). But give them plenty of fruits and other fun mixers to create something unique and their own.
Save with four more tips when you keep reading.
Stick to wine and beer only. Mixed drinks with expensive liquor can really add up, so give your guests a choice of wine or beer to sip throughout the night.
BYOB. Some venues will allow you to bring in your own wine and beer (and sometimes other types of alcohol) so that you can select cheaper options. While the occasional venue will pour your booze free of charge, most will charge a per-bottle corkage fee, so be sure to check ahead of time to ensure that it doesn't eat up the difference in your drink budget.
Stagger what you serve. Opt for an open bar during cocktail hour but switch to wine and beer during dinner, cutting down on the cost of expensive liquors for the rest of the reception.
Don't leave bottles on the table. Let your servers pour the wine throughout the night so guests are more apt to drink only what they want. Leaving wine bottles on the table encourages diners to top off each other's drinks even if they don't plan on finishing their glasses.

Photo by Melissa Kruse via Style Me Pretty