Metal Pot and Pan Cleaner
Make Your Own: Eco-Friendly Metal Pot and Pan Cleaner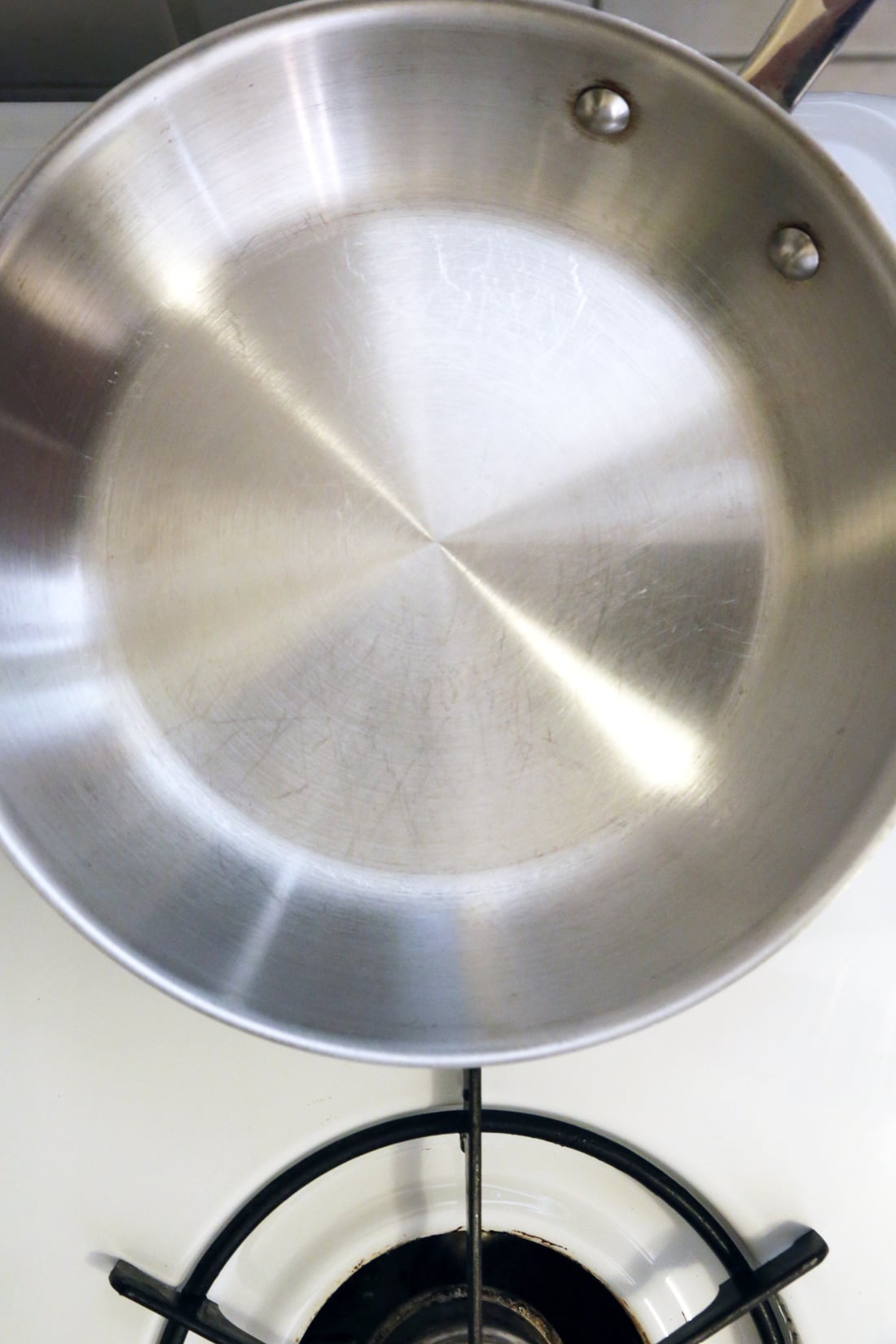 We've all got a few pots and pans lurking that aren't as shiny as they used to be. Instead of heading to the store for new ones, put this just-about-free DIY cleaning concoction to the test. Perfect for using on crusty sheet pans and burnt pots, it scours and cleans without any harsh chemicals while giving hands a bit of an exfoliation too. So get out those old pans, and get ready to make them new again.
What You'll Need:
1/2 cup baking soda
1 teaspoon liquid dish soap
1 to 2 tablespoons hydrogen peroxide
Scrub sponge
Directions:
Mix together the baking soda, dish soap, and hydrogen peroxide in a small dish. Stir until it resembles a bowl of whipped cream, adding more hydrogen peroxide as needed.
Spread the mixture over the pot or pan and allow the cleaner to work its magic for a few minutes. Baking soda is a natural and soft abrasive that helps lift stains from metal, while hydrogen peroxide does a wonder cleaning and breaking up buildup.
Place the pot or pan in your sink and use a scrub sponge to gently work the cleaner into the cookware. Continue working until everything's sparkling clean.
Wash and rinse the pot or pan and enjoy its shine. This metal cleaner is safe to use as often as needed to keep pots and pans looking just about brand new.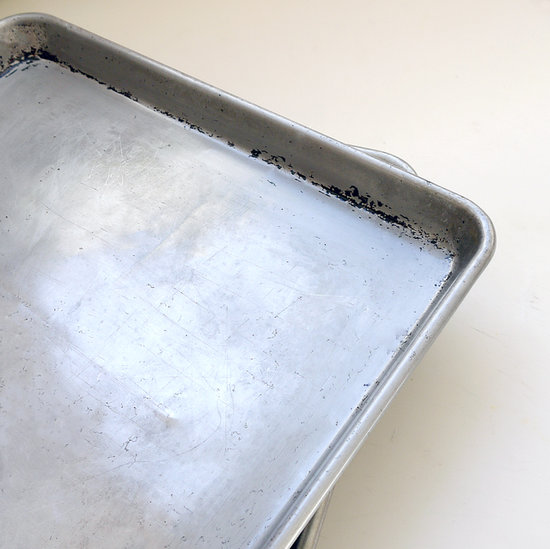 Once your pots and pans are nice and clean, follow these directions to make your sink look brand-new too.
And if you're looking for more DIYs, try something else from our collection of cleaning products!
Image Sources: POPSUGAR Photography / Sarah Lipoff and POPSUGAR Photography / Anna Monette Roberts