Plastic Bottle Watering Can
Turn a Plastic Bottle Into a Thumb-Controlled Watering Can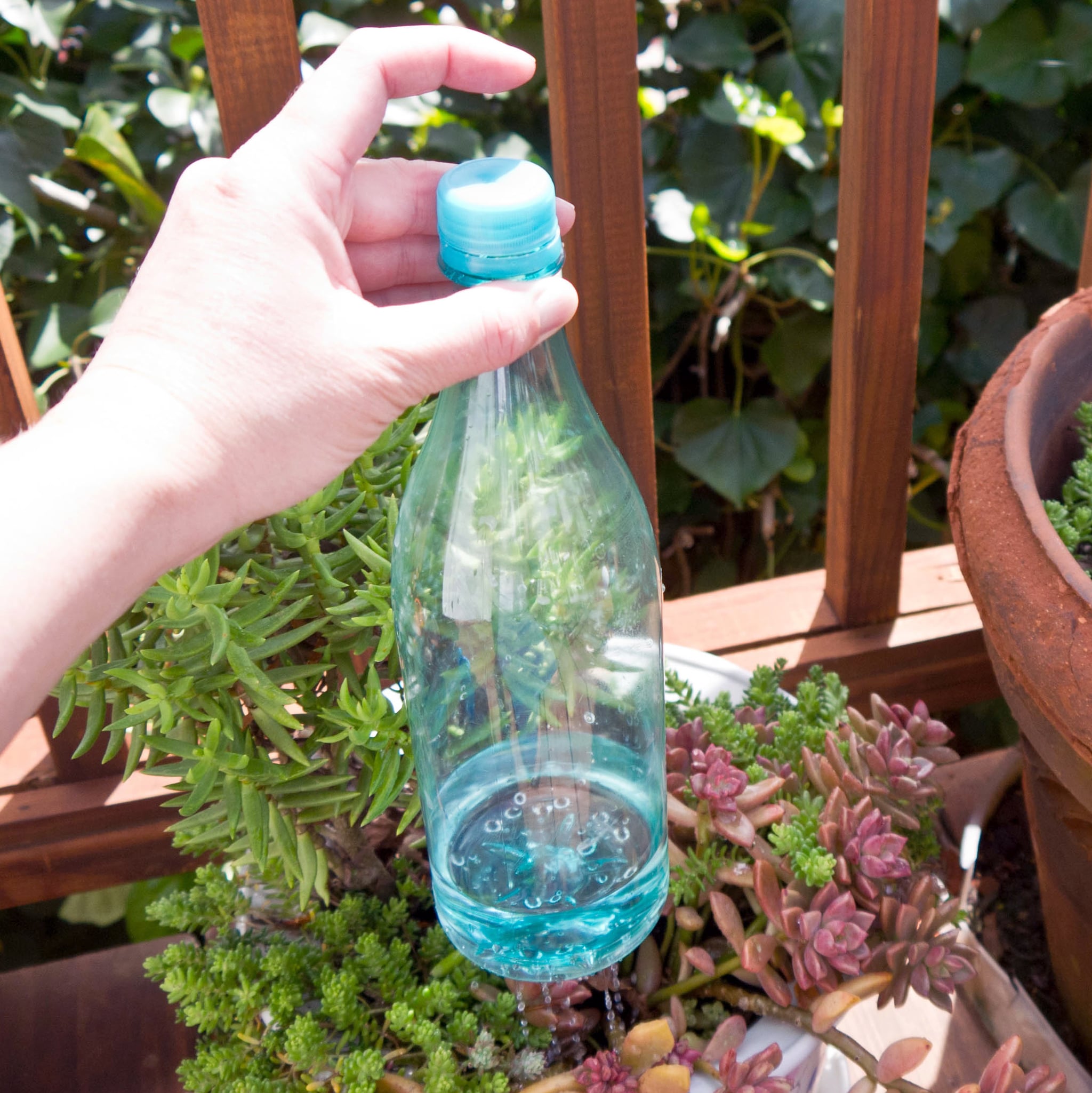 Instead of tossing your water bottle in the trash, upcycle it into a eco-friendly watering can. Perfect for watering plants in small spaces or tending to budding blossoms, we found this smart DIY on Pinterest and had to give it a try for ourselves.
What You'll Need:
Plastic water bottle
Thumbtack or pushpin
Hammer
Directions:
Select a plastic bottle to use for the watering can. We found bottles with long necks work better than ones that are equal circumference from base to top. Make the drips for the watering can by pressing a thumbtack or pushpin into the bottom of the bottle. Make 15 to 20 holes, which will create a nice shower.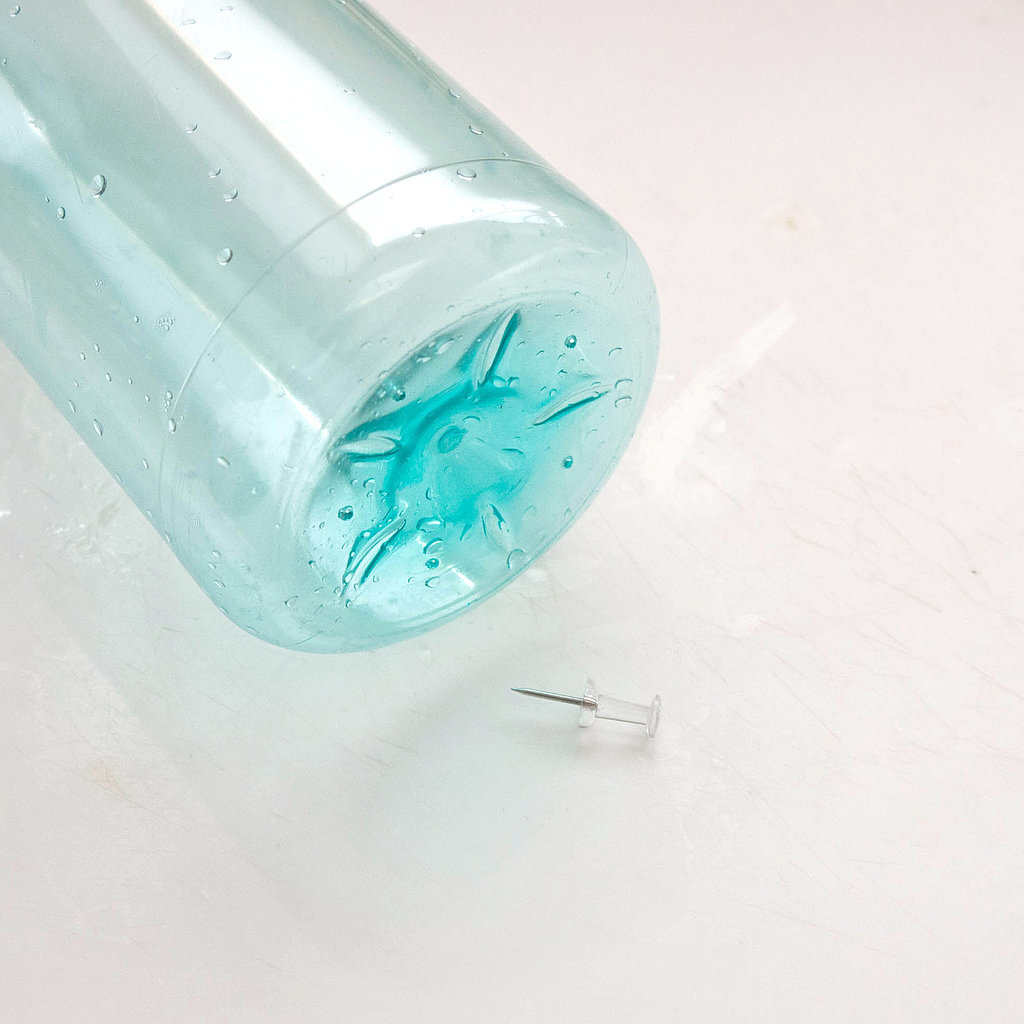 To create the suction that makes this watering can work, press the thumbtack into the screw top of the water bottle a couple of times with the help of a hammer.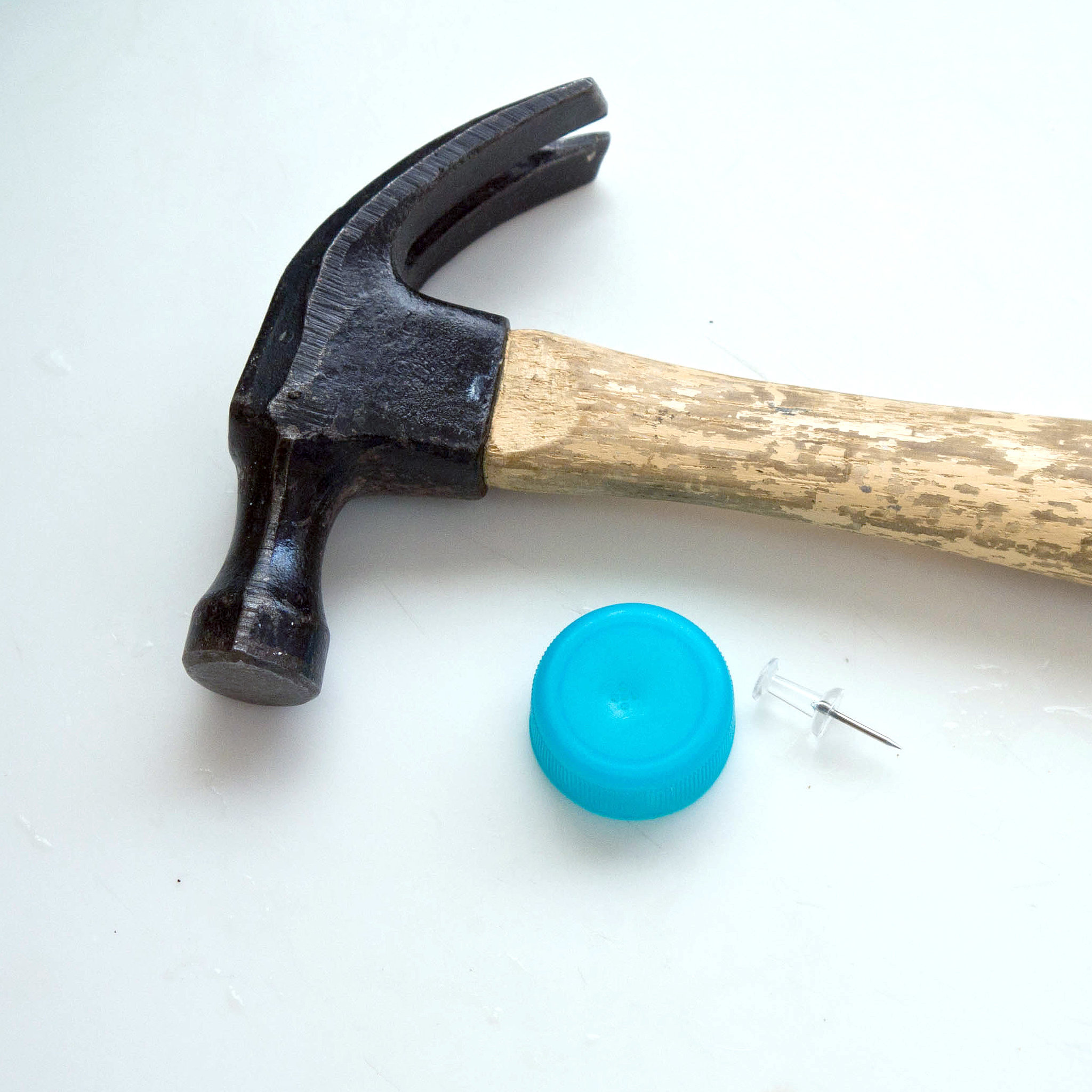 Place the watering can in the sink or within a bowl and fill it with water. Screw on the top and, while holding the watering can around the neck, press your thumb or finger over the hole. Maintaining the pressure with your finger at the top holds the water in, but once lifted, the water flows.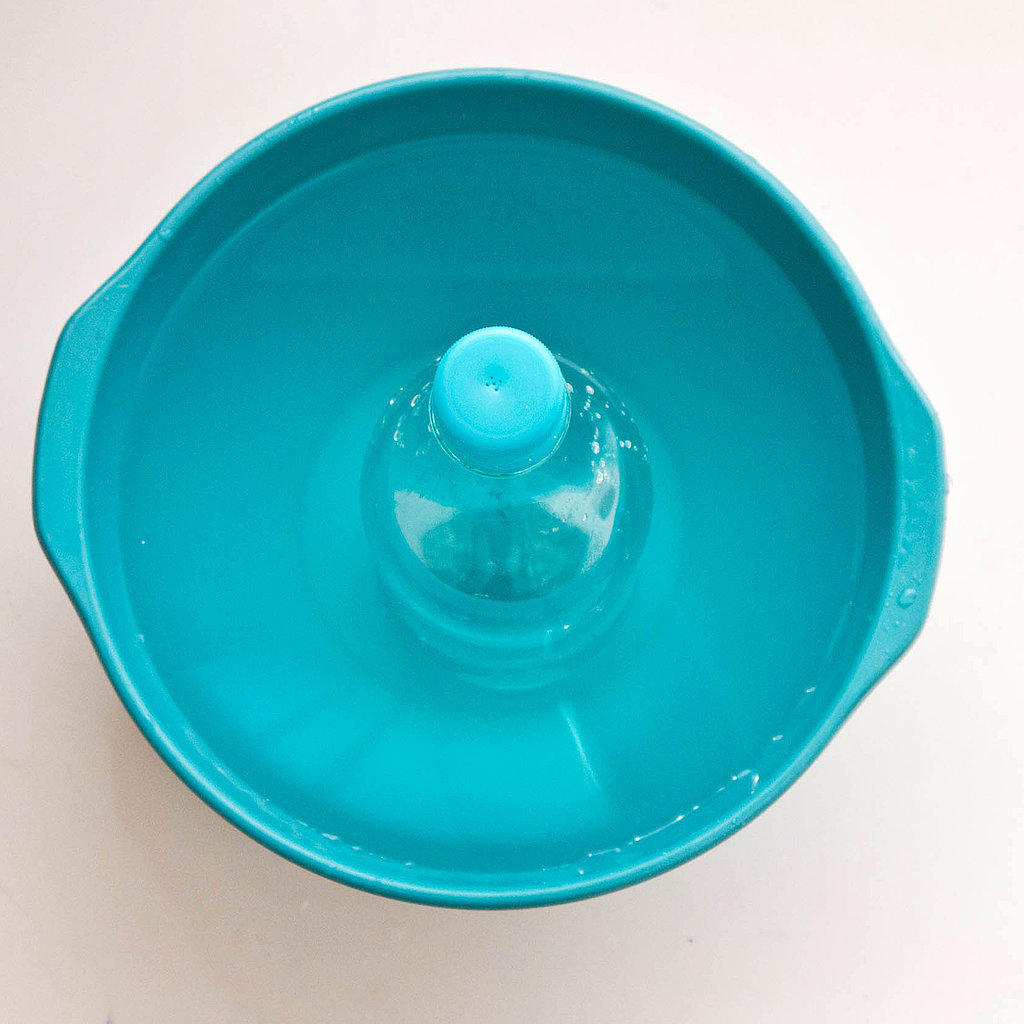 Remove the watering can from the bowl while pressing the top with your thumb. Position over plants and lift your finger. Your plants will enjoy getting a gentle shower from your DIY watering can!